Single Workouts are now part of your FizzUp PRO program to take your fitness training experience to another level and give your workouts more variety. Here are some tips from the FizzUp trainer to help you get the most out of these new features.
YOU'RE IN TOTAL CONTROL OF YOUR FIZZUP WORKOUT
Single Workouts with FizzUp PRO give you even more freedom to work out how you want. YOU decide what's in your workout, how long it is, its level of difficulty and the areas of your body it's going to target.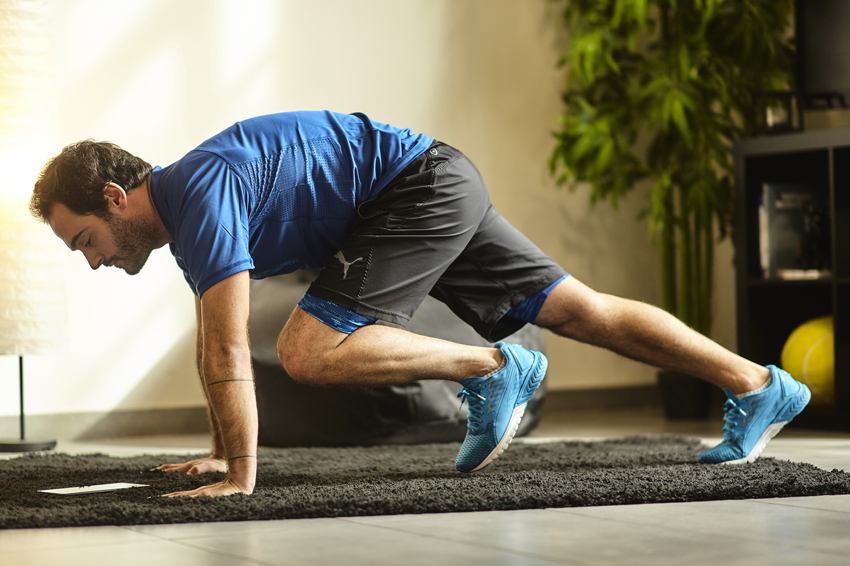 FizzUp Single Workouts are broken down into three different categories:
the Focus programs
the Challenges
and the Stretching circuits
These categories all serve a different purpose. The Focus programs supplement your basic workout by strengthening a specific muscle group. The Challenges are a way to lengthen your regular workout, add a bit of spice to your fitness routine and give you new ways to exercise without overriding your everyday workout. Feeling tense? Relax your muscles with a Stretching circuit after a Focus program or boost your flexibility to relieve stress and tension after a long day.
GIVE YOUR RESULTS A BOOST
You've probably seen or tried them before: the Focus programs are mini-workouts that have been proven to build and tone muscle. Sculpt any area of your body when you want, where you want. Start one after your workout or on your rest day. You're in total control of your workout program.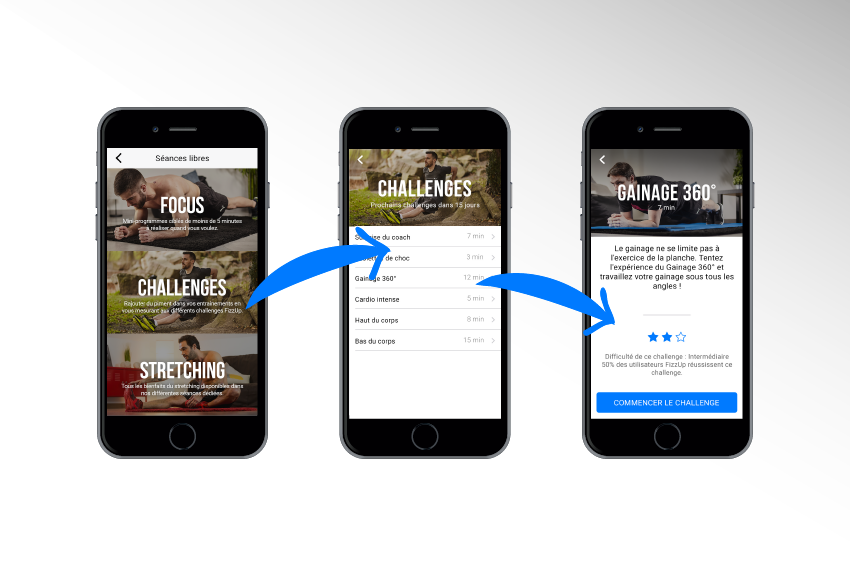 Use the Challenges to put yourself to the test and push your limits with new circuits that change every 15 days. The possibilities are endless. Turn up the heat to max out your calorie burn with a high-intensity FizzUp Challenge. Can't get enough of core strengthening? Then there's a Challenge you'll love. Or maybe you just want to tighten your tummy? Try a Challenge that does nothing but work your midsection. Want to break up your fitness routine? We've got Challenges to target both your upper and lower body.
The Challenges also include brand-new exercises. Get a little adventurous and brave exercises you've never tried before that are just as effective in building your athletic skills and helping you reach your goal. Now that's something to boost your results in less than 15 minutes!
REMEMBER TO LISTEN TO YOUR BODY
Give a stretching circuit a shot by going into your FizzUp Single Workouts to find your inner calm after an intense workout, a hectic day or when you hop out of bed. There's something for everyone, no matter what your preferences or needs are! Many of our users wanted to be able to stretch after a Focus program and now you can with our Single Workouts.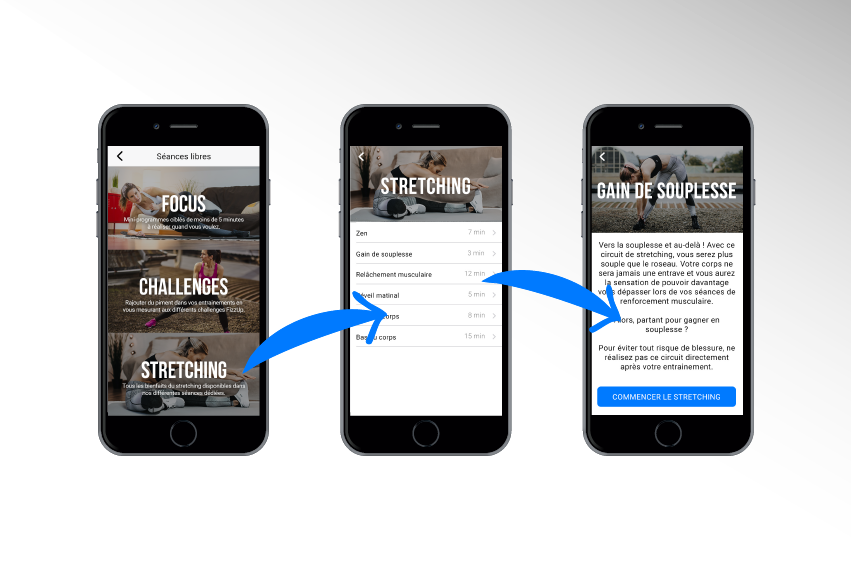 Stretching will help your muscles relax after exercise and give you some time to yourself when you can concentrate on everything you're feeling throughout your body. Listen to everything it's telling you. Stop thinking about all your daily activities to relieve stress. This is a great way to reduce muscle cramps you might feel after your FizzUp workout. With Stretching, you can improve your flexibility or use it to start your day off on the right foot. Try them for yourself any time that's best for you, whether it's after exercise or not… we know you won't be able to go without them.
With FizzUp PRO's Single Workouts, you can do so much more with your fitness routine. Along with the FizzUp Motivation Package and the FizzUp Nutrition Guide, you've got everything you need to live a healthy, active life.