If you're looking to slim down, think about the positives when it comes to your everyday eating habits instead of trying to limit yourself. You don't need to be starving yourself to lose weight! The FizzUp trainer shows you how you can make gradual and controlled weight loss work over time.
IS STARVING YOURSELF TO LOSE WEIGHT THE ONLY OPTION?
One of the most common ways people try to lose weight is by going on an extreme diet that cuts out as many foods as possible rather than one that makes you rethink your eating habits.
Some people feel obligated to go on a strict diet because they want faster results, and that takes a whole lot of willpower. But you don't have to starve yourself and eat steamed broccoli every day to lose weight.
People often associate weight loss with pain and deprivation. Forget about strict diet plans and take a good hard look at your habits so that you'll always love (not loathe) what's on your plate.
INSTEAD OF STARVING YOURSELF TO LOSE WEIGHT, HARNESS YOUR MOTIVATION
To make lasting changes to your eating habits, you'll need strong willpower and determination. But remember, motivation is a finite resource that's only short-lived. Start thinking about a long-term approach.
Motivation is the spark that ignites your passion to reach your goals. Do you really think you'll be able to handle weeks of an extreme diet or drastic changes that won't last? And then what? Will you slip back into your old habits, only to gain back the weight you worked so hard to lose?
If you think of your eating habits as a burden weighing on your ability to slim down, you'll probably want to cut out as many foods as possible from your eating routine, but this tactic won't last long. Your results will fade away as quickly as they showed up. Why not learn the ins and outs of nutrition so that healthy eating never turns into a hassle?
THE DANGEROUS CONSEQUENCES OF STARVING YOURSELF TO LOSE WEIGHT
If you starve yourself over time, you'll deprive your body of the essential nutrients it needs to survive (the ones it can only get from food).
If your body is lacking in proper nutrition, it won't get enough energy in order to perform its vital life functions, such as breathing, cell and tissue repair (in your organs, muscles and joints), blood circulation, digestion and hormone production. In the long run, this creates deficiencies that can possibly lead to dizziness, digestive problems, irritability, exhaustion and a loss of muscle mass and bone density. In short, it's nothing but bad news.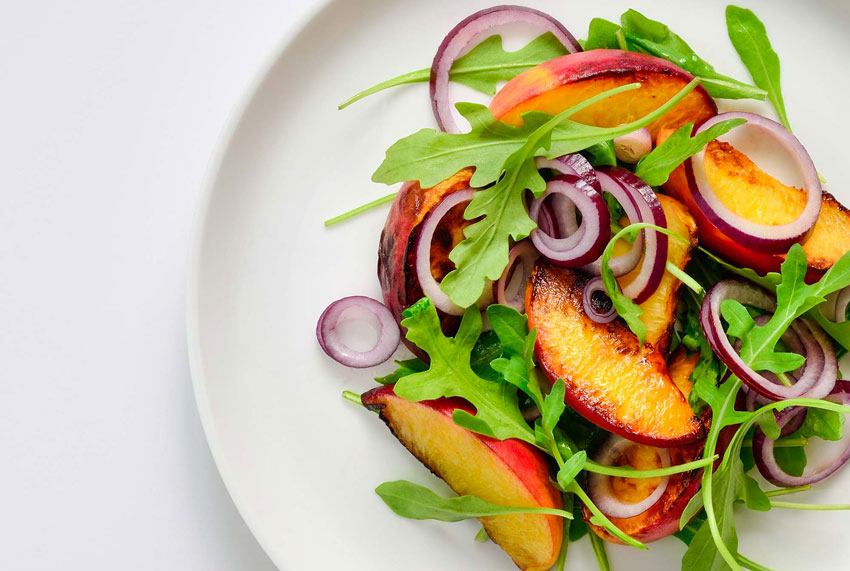 Also remember that if you suddenly cut your daily intake, your body will burn fewer calories as a means of survival because it thinks it won't receive any more nutrients. This is commonly known as "adaptive thermogenesis" or "starvation mode," when your metabolism slows down to save energy by using less of it. As a result, you'll always feel tired and you won't lose any more weight by eating less and less.
You also have to think about the psychological aspect. Once you've starved yourself, you could be at risk of a food binge. Make the right choice to guarantee that you won't gain back the weight you lost by learning how to have satisfying, yet healthy eating habits.
GET INTO A ROUTINE TO AVOID STARVING YOURSELF TO LOSE WEIGHT
To lose weight, the best strategy is to get into a lasting routine that meets these three criteria, starting with the most important:
Health
Physical activity
Enjoyment
To sum up, your eating habits should, above all, improve your health and keep you healthy, aid in your physical and mental activity. Last but not least, they should be gratifying and help you achieve those goals at the same time. Healthy eating habits need to be learned, not taught.
The takeaway is that you start to see the importance of understanding nutrition, instead of chasing a pipe dream. In other words, the more you actually enjoy the method you use to lose weight, the easier it will be for you stick with and get results. For most people, simply choosing healthier and less processed foods will already make a significant difference.
One of the keys to healthier eating is grasping the notion of nutrient and caloric density compared to a food's volume. For instance, a chocolate bar can contain as many calories as over a kilogram of cabbage! It's easy to see why you don't need to be starving yourself to lose weight when you make the right choices.
FizzUp Nutrition* aims to guide you to your goals with simple nutrition insight. Instead of starving yourself, the FizzUp trainer helps you better understand how to eat healthy with a planner that brings you meals to select. Cut the calories with 130 mouthwatering recipes!
YOU DON'T NEED TO BE STARVING YOURSELF TO LOSE WEIGHT! HERE'S HOW TO MAKE WEIGHT LOSS MORE ENJOYABLE
On paper, losing weight seems incredibly simple: all you have to do is burn more calories than you eat, which is also called a "calorie deficit." That's it! But you shouldn't take this technique to extremes by eating as few calories as you can to get results that won't last.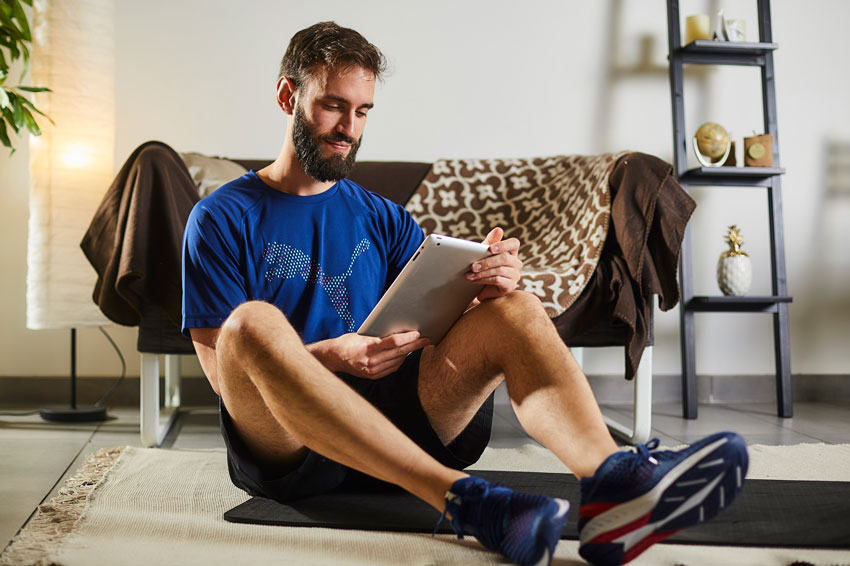 Taking steps for long-term success is key. Gradually make small changes to what you eat and help your habits evolve for the better to ensure that you'll establish a routine you can stick with for life.
We recommend losing weight at a rate of 4.5 lb (2 kg) per month. That's easy to maintain for your conscious and makes it possible for you to achieve lasting changes without feeling deprived.
FizzUp Nutrition* takes the hassle out of losing weight and keeping it off. Instead of starving yourself to lose weight, learn how to eat the right portion sizes and get all the nutrients your body needs to function. It will naturally adapt to your lower calorie intake without making you feel famished and take you to new heights during your workouts.
*FizzUp PRO feature