There are so many advantages to bodyweight strength training and the FizzUp trainer couldn't repeat them enough. Kick your motivation up a notch when you find out how convenient and liberating it is to build muscle at home whenever you want. You'll never look at your fitness training program the same way again!
1 | BODYWEIGHT STRENGTH TRAINING: TRAIN YOUR WAY
When you build strength with your body weight, you're free to workout anytime, anywhere. No gyms, no expensive equipment. All you need is your own body to get results.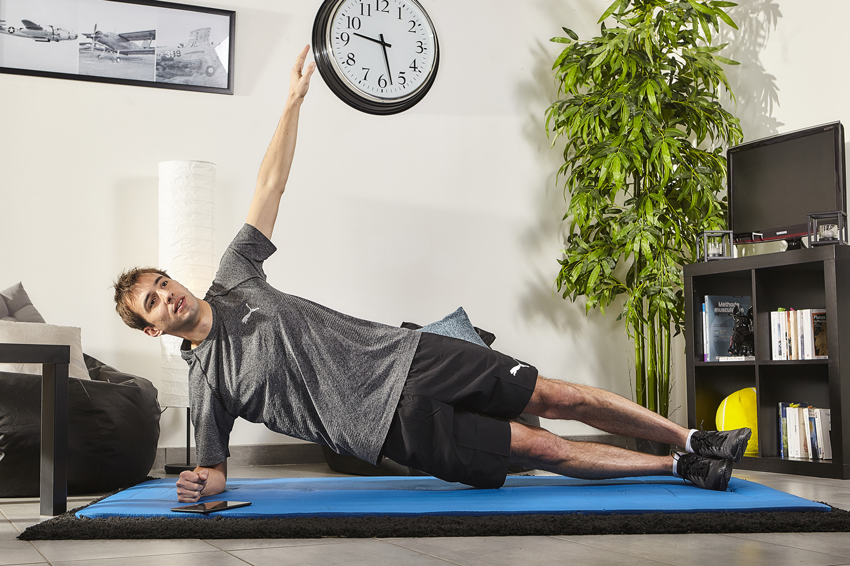 Do your strength training workout anywhere you want. All you might need is an exercise mat (if you're doing crunches) or a chair (if you're doing bench dips or incline push-ups). Stop working around the gym's business hours, feeling embarrassed while working out in front of strangers or paying an arm and a leg for a membership. We've designed your FizzUp program to easily be worked into your everyday routine.
2 | BODYWEIGHT STRENGTH TRAINING: WORK EVERY MUSCLE GROUP
Bodyweight strength training exercises are multi-joint exercises, which means they use several joints and muscles at the same time. No part of your body goes unworked. When you do a push-up, you're not just working your upper body. You have to engage your muscles from head to toe, bringing your abs and leg muscles into play throughout the exercise.
The same goes for other bodyweight exercises that you'll find in your FizzUp program. Get an evenly sculpted upper and lower body as you build functional strength.
3 | BODYWEIGHT STRENGTH TRAINING: BOOST YOUR ATHLETIC PERFORMANCE
Working out using your body weight is a great if you're looking to excel at your other sports. It uses functional movements, which are movements you do as you exercise and in your everyday life. Pushing, pulling, lifting, jumping, carrying, throwing, running and holding are all actions you do every day. Bodyweight strength training includes them in your workout to improve your athletic skills in these areas. It pushes you to take full control of your body and work with your weight to do these movements. You're guaranteed to get results because your body weighs enough to effectively work your muscles.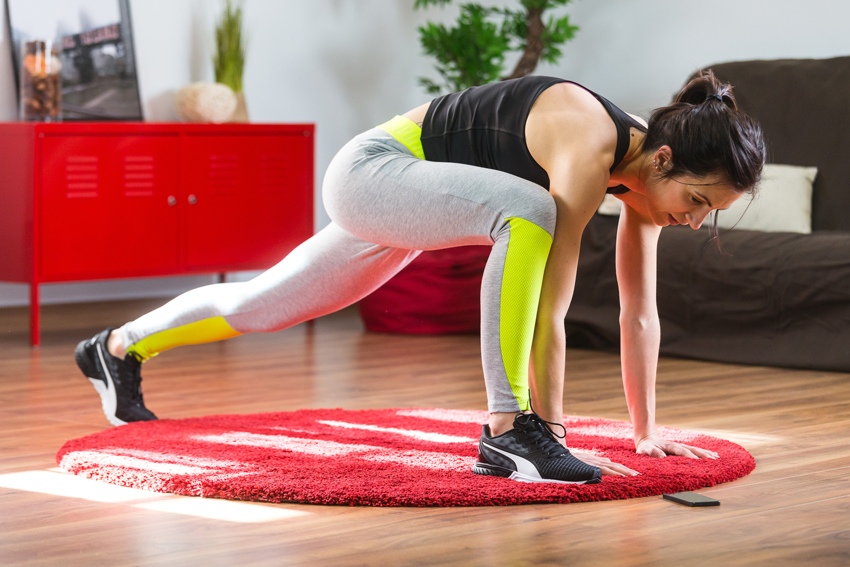 That's why this training method will boost your skills on the field or on the court. Forget about exercise machines. Amplify your performance with bodyweight exercises such as squats or kickbacks to jump higher, run faster and hit stronger.
4 | BODYWEIGHT STRENGTH TRAINING: MORE RESULTS IN LESS TIME
Your workouts only last 20 to 30 minutes with bodyweight strength training because you can work several muscles all at once. FizzUp gives you short, effective and convenient workouts that are easy to fit into your busy schedule. Stop letting a lack of time keep your fitness goals on the backburner.
5 | BODYWEIGHT STRENGTH TRAINING: GAIN POWER
Bodyweight strength training also includes plyometric exercises (jump training) to increase your power in one or many muscles. For instance, FizzUp's workout program might give you explosive push-ups, which require faster muscle contractions to boost power AND strength. Such a simple way to improve your overall fitness without any equipment.
6 | BODYWEIGHT STRENGTH TRAINING: BUILD RESISTANCE
In addition to plyometric exercises, bodyweight strength training also includes isometric exercises. This method makes you hold your body in a single position as you feel your muscles contract. Take static planks, for example. They engage your upper body, midsection and legs, which improves your muscles' resistance. When you exercise using just your body weight, you can change up the demands you put on your muscles and simulate a wide range of situations you'd face while playing sports.
7 | BODYWEIGHT STRENGTH TRAINING: TAKE BETTER CARE OF YOUR JOINTS
Another perk about bodyweight strength training we couldn't leave out is that it's gentler on your joints and tendons than exercise machines. Since your entire body gets involved when you do an exercise, the physical effort and weight you're pushing, pulling or lifting is handled by all your muscles. So if you feel tired after a workout, you feel tired throughout your body, not just in a single area, which is better for the health of your joints and tendons.
8 | BODYWEIGHT STRENGTH TRAINING: ENJOY A MIX OF STRENGTH TRAINING AND CARDIO
With bodyweight strength training, you can kill two birds with one stone when you turn up the intensity of your workouts to build cardiovascular endurance. Try shortening your rest time to see how long you can go before you're beat.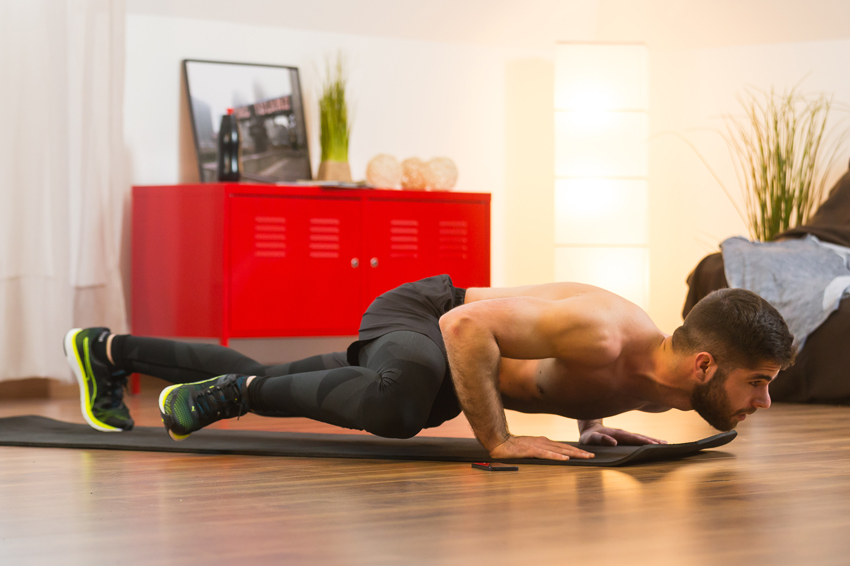 Not sure how to get started? Just leave it to the FizzUp trainer. He knows how to turn up the heat to build your muscles and put your heart and lungs to work at the same time. Get workouts that burn more calories than a regular strength training workout. Your FizzUp program includes the HIIT method with this in mind to build your endurance and get you the body of an athlete.
Rely on bodyweight strength training to build your muscles from head to toe and improve a range of athletic skills. But remember, if you want to make maximum progress, try switching up the physical demands on your body by changing your FizzUp goal on a regular basis. Just see what happens when you go from the Build Muscle goal to the Build Muscle with Equipment* goal, and vice versa!
*FizzUp PRO feature