Cross training mixes activities such as gymnastics, weightlifting and athletics in order to work as much of the body as possible.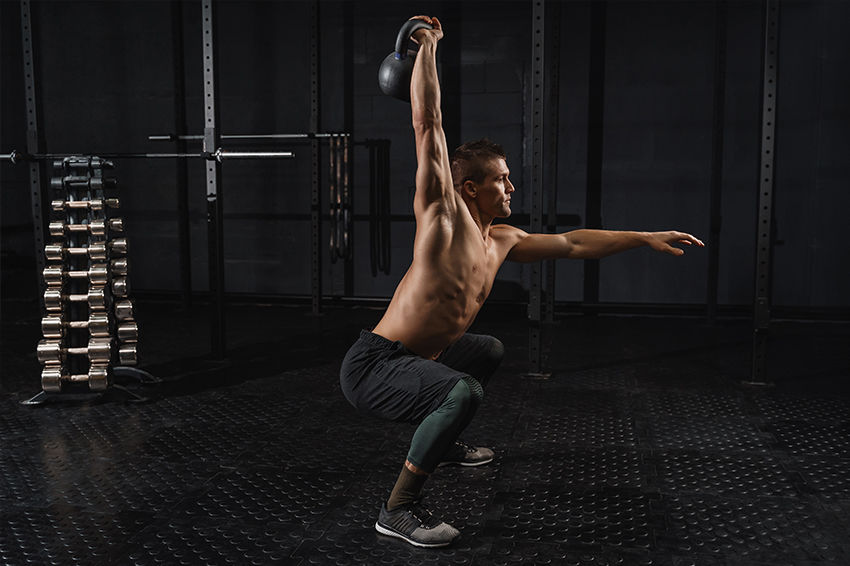 FizzUp's cross training programs are an excellent way to reach a higher level of fitness and just have fun with exercise! They fuse together bodyweight, dumbbell, kettlebell, pull-up bar, cardio and stretching exercises. Sound good? Then start one of these programs now!

It prevents injuries
Overuse is one of the leading causes of injury. Doing the same workout again and again puts a strain on the joints, muscles and ligaments without allowing them to fully recover. So work the same muscles in a different way instead so that completely different muscle groups let those muscles rest and give you the strength you need to better cope with physical demands.
With FizzUp's programs, you can prevent injuries from overuse in your joints and muscle imbalance using a well-balanced approach. They regulate the intensity, target all your muscles and give you enough time to recover. They even bring you stretching circuits made to keep your flexibility in check.
It improves your performance
Doing a variety of activities improves your fitness in a variety of ways, but some of those components can fall by the wayside. With cross training, you can keep all the components of fitness at a sufficiently balanced level so that you continue to make progress. Otherwise, suffering a deficiency in one of these components could have a profound impact on your performance.
Even if your goal is just to get really strong and endurance and flexibility are less important to you, honing these skills will still be to your advantage. That's why you'll work your strength, power, cardio and flexibility during FizzUp's cross training programs. This keeps injuries at bay, too.

It's fun!
Doing the same thing again and again can get boring and fast, and boredom is the main reason why lots of people give up on their routine. Add some excitement to your workout by trying something different. During each workout of FizzUp's cross training programs, you'll experience a revitalizing and entertaining challenge so that you never get bored!
If you've had a frustrating day at the office, you can blow off some steam with an HIIT workout and kettlebell strength training instead of your normal core strength routine.
Getting started with cross training
Cross training is a personalized training approach designed to optimize your health and fitness. Whether you're a beginner or cross training pro, FizzUp's cross training programs are for everyone. The idea is just to have fun as you improve your overall health by balancing out all the components of your fitness.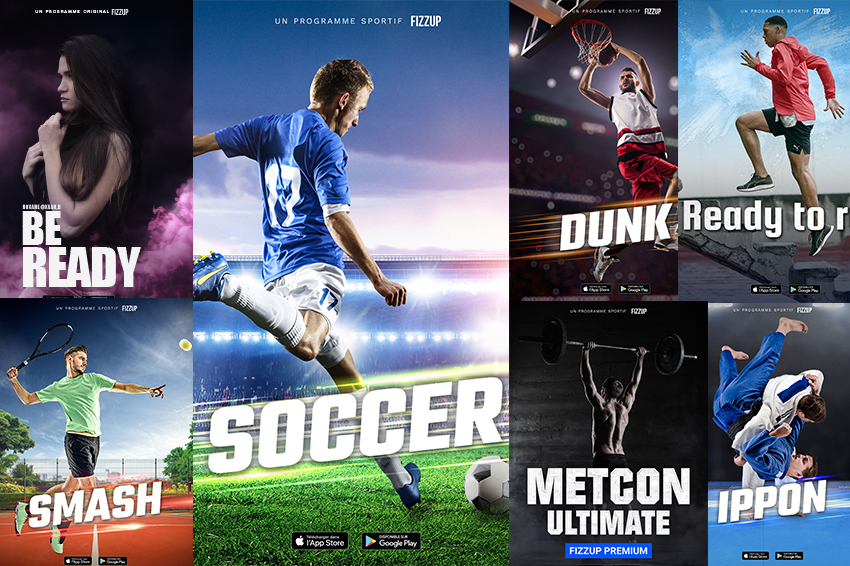 FizzUp offers cross training programs for any goal. If you want every workout to be a challenge and earn yourself an excellent level of fitness, start Stronger (for men) or Be Ready 3 (for women). Feeling brave? Metcon and Metcon Ultimate are programs to be reckoned with.
If you're looking for a new challenge to revamp your body and mind, start one of these programs now and give cross training a shot!