So you've decided to get a fit physique and take back control of your everyday wellness? With the beginner's guide to FizzUp, the FizzUp trainer will tell you everything you need to know about your personalized workout program. It's so much easier to get into a lasting fitness routine when you're in the know!
What's the Rhythm?
The Rhythm is a feature designed by the FizzUp trainer to help you visualize how much effort you're putting into your fitness routine. The more often you work out on the days the trainer recommends, the higher your Rhythm score gets. Get results in just six weeks when you work out every other day and take a rest day in between. You'll see that consistency is the key to making progress. If you skip a workout here and there, your score will drop and your Rhythm will turn red.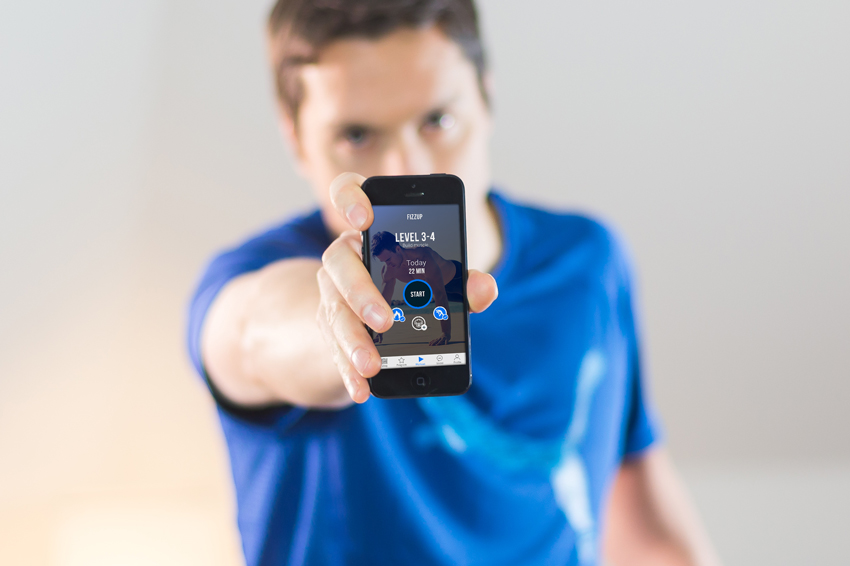 Here are two good reasons to work out regularly:
You'll only get results with FizzUp when you stick with your workout program.
You'll start to enjoy all the benefits of a physically active lifestyle and turn your fitness routine into a habit, not a chore.
How does FizzUp work?
FizzUp fitness training uses 45 levels of workouts that each last two to three weeks. They're designed to get more and more challenging so that your athletic skills continue to evolve. Every level starts with an evaluation so that the trainer knows your current fitness level, abilities and goal. For three to four exercises, you'll do your MAX number of repetitions (also called "reps"). Your MAX is the maximum number of reps of a specific exercise that you're able to do. You can take as much time as you need to do them, so make sure to do each exercise correctly. The better you do the exercise, the more effective and safer it is. Check out the exercise's description to read exactly how to do it.
Your program uses your maximum number of reps to adapt the rest of the workouts on your level to your ability. You'll find that the level of difficulty is perfectly balanced so that your workout isn't too easy or too hard. The evaluation is vital for creating your personalized workout program. When you get to the end of your level, your last workout will include a second evaluation to show you how much progress you've made throughout the level. Once again, you'll do your MAX for the same exercises you did during the first evaluation. As an example, maybe you were able to do 3 push-ups during your first workout, and at the end of the level, you were able to 12. Do the exercises thoroughly and as best you can. You'll see your overall progress score once you're done.
The levels last two to three weeks. This gives your body enough time to evolve using several stages of development. To keep you from stagnating, the levels use these stages as they vary the workouts' intensity. No workout is the same: you'll never get into any habits that will prevent you from making progress. Just tap "START" and let the trainer be your guide.
When should you work out?
Your FizzUp trainer creates your workout program in such a way to help you reach your fitness goal, so stick with it to get results. Here's how it should go: one workout day, one rest day, one workout day, one rest day, etc. If you want to make progress, taking a rest day in between each workout day is vital. Your muscle fibers need to rest for 48 hours in order to regenerate after exercise. That's when you build muscle. But if you don't, your body will always be exhausted, which won't help your muscles gain mass or your body transform.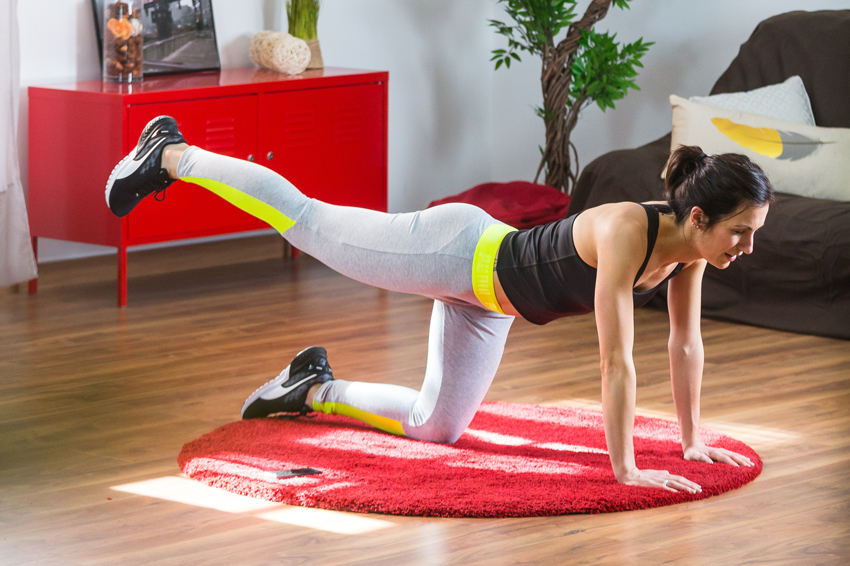 You also shouldn't miss your workout just because you're suffering from sore muscles, even after a rest day. Sore muscles aren't threatening as long as you can cope with the pain. This is generally a sign that you're making progress and have worked muscles that you usually don't. Working out with sore muscles doesn't do anything to make the pain worse; it actually helps relieve the pain. When in doubt, talk to your doctor.
What do the levels include?
A FizzUp workout includes six to nine workouts with a wide variety of bodyweight strength training exercises. Each workout uses these exercises to transform your body and build strength. The only way to progress over time is to repeat these exercises. Your muscles get used to certain physical demands and boost their resistance as a result. So don't be surprised if you have to repeat the same set of exercises every other day. But you'll be happy to know that at the beginning of every level, you'll get a whole new set of exercises. Say goodbye to boredom!
Step your fitness training up a notch with FizzUp PRO
Become a FizzUp PRO member today to enjoy advanced features that get you faster results and transform your body in less time. Switch goals and try new workout protocols with the "Become an Athlete" or the "Build Muscle with Equipment" goal. Unlock a huge variety of new exercises and add optional blocks of exercises to your workout with the Add-ons. These include:
the Cal Burner Add-on, which maxes out your calorie burn and builds cardiovascular endurance
the Six-Pack Add-on, which sculpts your entire abdominal wall
and the Stretching Add-on, which gets you a peaceful return to rest after your workout.
You have total control over your fitness training with FizzUp PRO. Get longer or shorter workouts just by activating or deactivating the Add-ons. This feature opens up an infinite number of ways to perfectly supplement your basic strength training workout.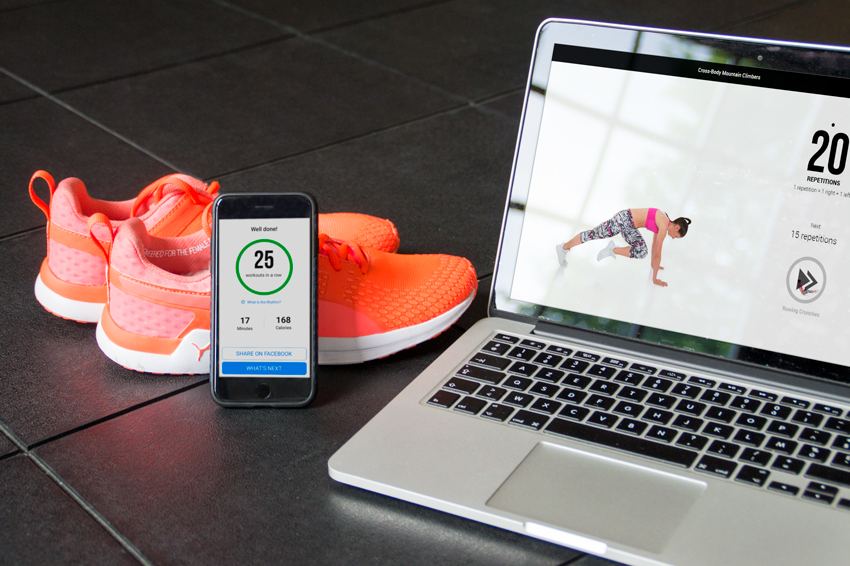 With FizzUp PRO, you can also target a specific area of your body that you want to strengthen using the Focus programs. These five-minute mini-workouts work your arms, chest, legs, abs, back or glutes. The choice is up to you! Do one on your rest day or whenever the time is right. The Focus programs are short so they'll never slow down your progress. You'll also get the Challenges, a fantastic feature to shake up your workout routine with new workouts every 15 days. And don't forget the Stretching circuits to boost your flexibility or relax your muscles after you run or swim.
When you sign up for FizzUp PRO, you'll get the FizzUp Nutrition Guide, because 80% of your results depend on what you eat. Access the Guide right in your app with over 150 tips, tricks and recipes that are right for your fitness goal.
Use the beginner's guide to FizzUp to make your workouts even more effective and optimize your results. If you stick with your workout schedule, you'll get visible and lasting results in just six weeks. Let the trainer be your guide.