Whether you're an experienced athlete or a fitness beginner hungry for a challenge, working out with the HIIT method is just what you need. The workouts use short periods of exercises that have a higher demand on your body than low-intensity steady-state cardio (LISS cardio). But these two types of training have their own advantages. The FizzUp trainer is comparing how HIIT and steady-state endurance training change your muscles, metabolism and cardiovascular system to help you decide which method is best for you depending on your goal and fitness level.
LOW-INTENSITY CARDIO VS. HIIT: THE BIG SHOWDOWN
Some say that low-intensity steady-state cardio is the best kind of exercise to lose weight because it puts in you in a constant "fat-burning mode." It's also a low-impact option, which is great if you want to stay energized and easily burn calories.
With high-intensity interval training (HIIT), you burn more calories in less time than a low-intensity steady-state cardio workout and enjoy a wide range of benefits, both in terms of your health and athletic skills. The one thing that lots of physically active people love about HIIT is that it doesn't take long to do. If you want to turn your routine up a notice, you can get an effective workout done in just 10 minutes.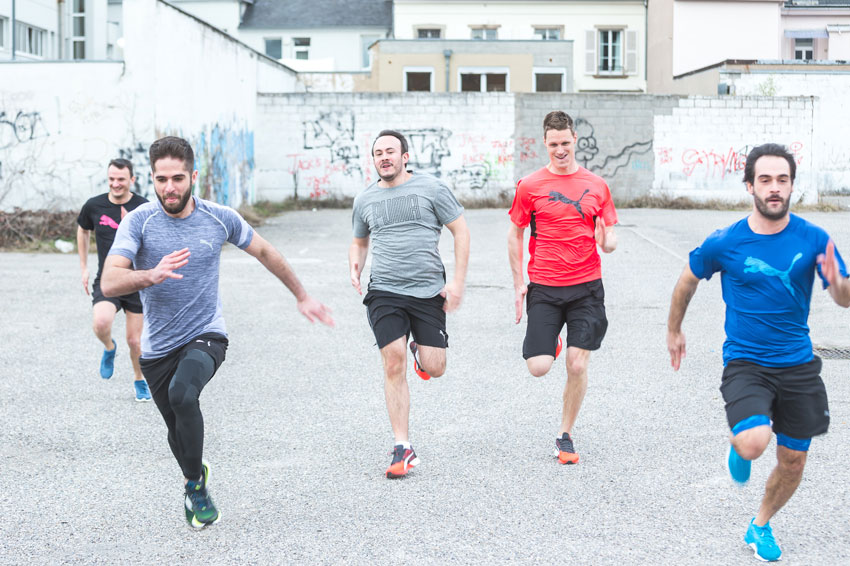 Before we compare these two types of training, let's first break each one down:
Low/moderate-intensity steady-state cardio
Any kind of cardio training involves continuous low to moderate-intensity physical activity for an arbitrary, yet prolonged period of time. In terms of intensity, a person's heart rate should be between 50 and 70% of their maximum heart rate.
For example, 60 minutes of moderate-intensity running or cycling (at 70% of your maximum heart rate.
High-intensity interval training (HIIT)
HIIT uses workouts based on sets of exercises repeated for short periods of time (five minutes or less) and are performed above the anaerobic threshold (giving the exercise 100% effort) with a short rest time between intervals. Shooting for 100% of your maximum heart rate is a key part of this method. This is what makes HIIT so effective.
Then you can move on to high-intensity activities such as track sprinting or bike sprinting for 10 to 60 seconds with a period of active or passive recovery between each bout of effort with a ratio between 1:1 to over 1:4, compared to the effort you're making (for example, 30"/30" or 10"/40").
For example, alternating between six 30-second high-intensity sprints and six 60-second bouts of low-intensity effort, followed by a 4-minute rest time.
LOW-INTENSITY CARDIO VS. HIIT: ADVANTAGES AND DISADVANTAGES
Now that we've taken a close look at each, let's see what the advantages and disadvantages are for each type of training method to help you make the best choice.
HIIT
Advantages
It burns a significant number of calories over a short period of time.
It triggers the afterburn effect, which means you'll burn more calories after your workout than a low-intensity cardio workout.
It's more efficient. You can do an effective workout in just 5 to 10 minutes.
It boosts your anaerobic capacity.
It helps you maintain your muscle mass (within reasonable limits) because you use your muscles at their maximum capacity for a shorter period of time.
Its explosive nature requires a high level of resistance, which helps you build strength that can ultimately lead to better endurance.
It makes an ideal training method for strength and power athletes who need to use high-intensity exercise for sports training.
Disadvantages
It's not suitable for beginners or people who can't handle high-intensity exercise.
It can be highly demanding on the lower body when you use it as a supplement to strength training.
You can't do HIIT every day at maximum intensity. It would quickly tire you out and prolong the time it takes you to recover. With this in mind, HIIT should be part of a balanced workout routine that includes strength training and days for rest.
It's hard on your mind if you do it right. Remember, you're supposed to be giving 100% effort, which is why these workouts are often mentally exhausting.
Your risk of injury increases if you don't warm up first.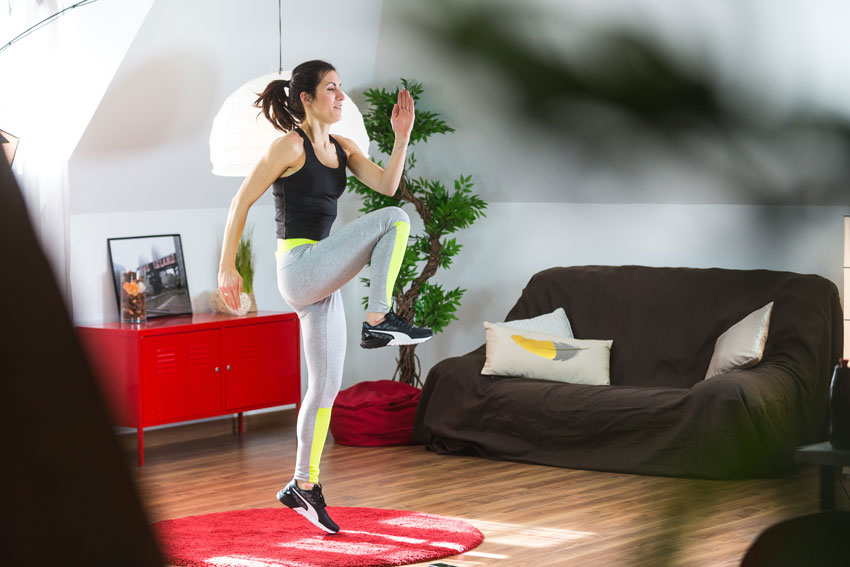 LOW-INTENSITY STEADY-STATE CARDIO
Advantages
It's better for beginners, those with limited physical abilities, those who are overweight or elderly people who need a low-impact form of exercise.
It burns many more calories per workout because you can exercise for longer periods of time without getting exhausted.
You can use it as an active recovery workout.
It has less of an impact on your joints, muscular system and nervous system.
Workouts are easy to plan out and the exercises are simple.
It's the method most used by endurance athletes who need a form of low to moderate-intensity exercise for prolonged periods of sports training.
Disadvantages
It can get boring after a while. The workouts are typically long and require attention to detail.
It takes time to burn a significant number of calories. For example, take a man who weighs 70 kg. He would have to run for almost an hour at 10 km/hour if he wants to burn off just 280 calories.
It triggers less of the afterburn effect than HIIT.
Your body quickly adapts by slowing down your metabolism and reducing the total number of calories you burn.
LOW-INTENSITY CARDIO VS. HIIT: PUTTING THESE METHODS INTO PRACTICE
So which one should you choose? That depends on your fitness goal and personal tastes. The best kind of cardio will vary widely from person to person and your goal, fitness level, athletic experience, etc.
Because FizzUp uses short and intense workouts based on HIIT and over 200 bodyweight exercises, the possibilities are endless in your fitness routine. Using FizzUp's app, you can work out wherever and whenever you want with less time and effort for visible results.
If your goal is to burn more calories in less time, then start a grueling HIIT workout. But remember, after a workout like this, if you've given it your all, you'll probably be exhausted and won't be able to do the same HIIT workout the next day, which wouldn't be the case with low to moderate-intensity cardio.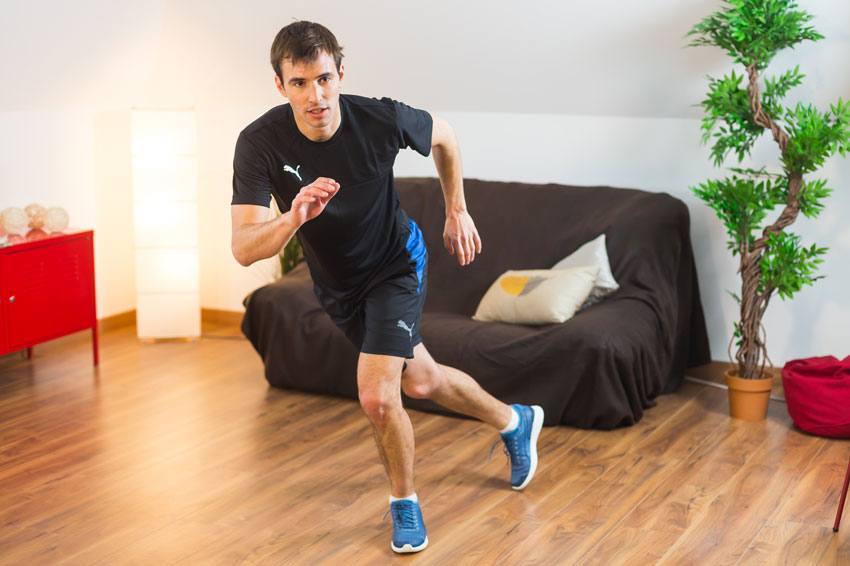 Low-intensity steady-state cardio offers the same benefits. The only difference is that it takes more time to get the same results. It's a bit like strength training:
If you want to turn up the intensity, you have to reduce your training volume (the time spent working out) and the frequency (the number of workouts a week): choose HIIT.
If you want to turn up the training volume and frequency: go with low-intensity steady-state cardio.
These two kinds of cardio training improve several aspects of your health and physical fitness, although in some cases, HIIT's short bouts of intense exercise lead to better improvements. HIIT is for people who are short on time or want a more intense workout. It's also ideal for athletes who are currently want to train for a particular sport.
Beginners should stick with aerobic workouts and eventually add HIIT to their routine. HIIT is hard on your body because it requires 100% effort. That's why we recommend only doing two to three HIIT workouts a week for beginners so that they have enough time to recover and improve over time.
Mixing both methods is a surefire way to improve your overall cardiovascular endurance. However, if you have to make a decision, choose the type of cardio that suits your goal and makes you most comfortable so that you're more likely to put more effort into your workout and stick with your routine.
A better body and physical fitness shouldn't wait. Start your program and rely on HIIT and FizzUp fitness training to get real results.