Making the decision to change your lifestyle and improve your health and fitness is a big step that takes commitment and determination. But sometimes it can get a little discouraging when you don't get the results you want as fast as you were expecting. Here are a few tips from FizzUp to help you reach and maintain your fitness goal with a lasting life change that you've decided to make by starting your FizzUp workout program.
1 | TAKE PHOTOS AND MEASUREMENTS TO SEE THE PROGRESS YOU'VE MADE
Take a photo of yourself before you even do your first FizzUp workout! Documenting your fresh start from the very beginning will help you visualize how far you need to go, and eventually, how far you've come. This will make it easy to see your results after just a few weeks (and it also takes away the stress of stepping onto the scale). For some people, taking a photo of themselves is an effective way to boost their desire to improve their health with FizzUp. They feel more motivated than ever before, which gives them a much higher chance of sticking with their workout program and keeping up a high Rhythm score over the long term.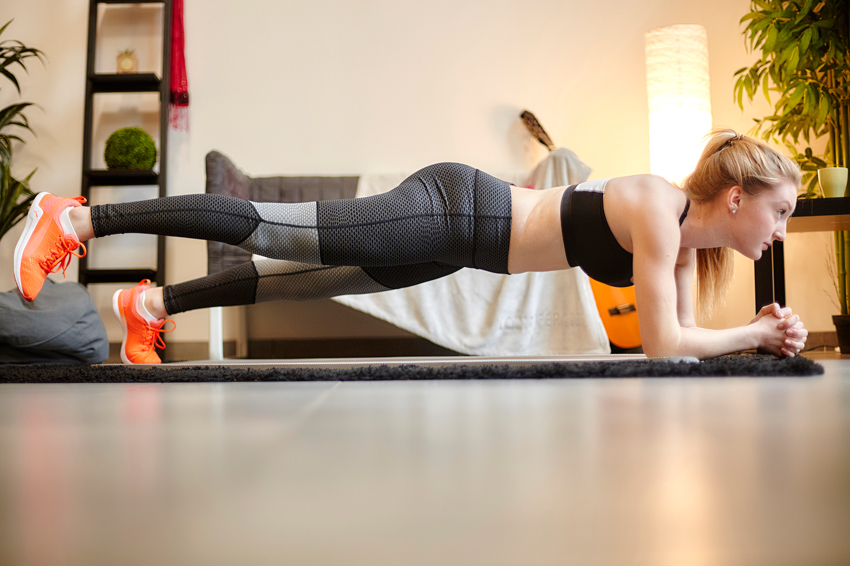 Taking your measurements with a tape measure can be an excellent way to get pumped for your fitness journey. Write down your current measurements around your shoulders, waist, stomach, hips or thighs and keep them in a safe place.
After you work out with FizzUp for six weeks (having completed levels 1, 2 and 3), take your measurements again and another photo of yourself to see how much your body has transformed! We'd love to share your before and after photos on social media or our blog, so get in touch at support@fizzup.com and set a positive example within the FizzUp community.
2 | FOCUS ON YOUR OWN WELLNESS
This might sound a bit selfish, but it's true. This is an opportunity to think about no one but yourself. You should be the only reason you've decided to change your lifestyle. This is for your body, wellness and the satisfaction of successfully completing a personal challenge. Don't be afraid to take the first step and to put your fitness goal first. To help you focus on your own fitness, carve out time in your weekly schedule for your workouts. That way, you won't have any excuses for not reaching your goal.
Once you put this tip into practice, you'll look on the bright side of life and do wonders for your mental strength.
3 | BELIEVE IN YOURSELF
To reach and maintain your fitness goal, everything is a question of mindset. Is your goal to live with a healthy mind in a healthy body by getting back in shape? Then you need to remind yourself that you have to do whatever it takes to get there, with the help of patience and perseverance. Positive thinking and a good attitude will get you to your goal. Reject negative thoughts that can run through your head and tell yourself that you CAN make the changes you want. Having a mantra will push you to keep going and successfully change your lifestyle.
4 | SET REALISTIC GOALS
Setting clear and feasible goals is so important. Of course you can look up to a fitness star who's easy to identify with and has the body you're trying to achieve, but never compare yourself to them. Remember that every body is different. Sure, it might be next to impossible to get a body that's exactly like your favorite fitness star's, but don't worry about that. Just be yourself and work to bring out the potential in your own physique.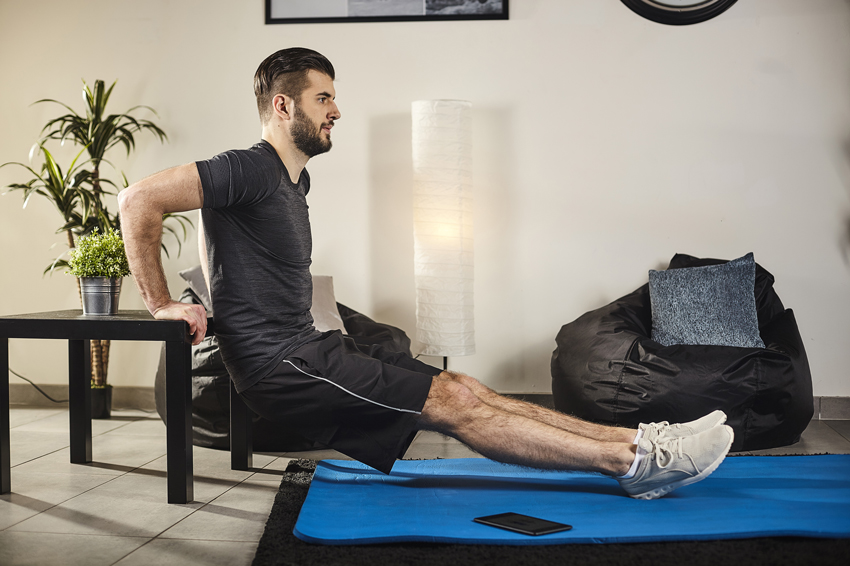 Stay rational and don't forget that the time it takes to see changes varies from person to person, so you should never get discouraged because of that. There were people before you who were able to reach their goal, so you can, too. If your goal is achievable, you'll reach it.
5 | KEEP A JOURNAL
This tip might take you back to your childhood, but it can be really beneficial to keep a diary or journal to help you stay on the right track and measure your progress in detail. Write down the workouts and extra physical activities you did to make it easier for you to create a fitness routine you can stick with. You could also write down your favorite exercises and the number of repetitions you did during the last evaluation so that next time, you can try to break your own record as you go from one FizzUp level to the next.
6 | BE PATIENT
Never throw in the towel just because you're not seeing results as quickly as you'd like to. If you have persistence and dedication, you'll be proud of yourself when you look back on how far you've come using your photos, measurements and journal. You're the only person who can make your goals happen, so never give up! As any athlete will tell you, you won't reach and maintain your fitness goal in just a few days. It takes time for your body to get used to a lasting routine.
With FizzUp, you'll start to see results in just six weeks, whether you see them or feel them in your body. But when you work out with FizzUp, you're starting a lasting routine that makes it easy to reach your goal. That's why we bring you over 40 different levels so that you never stagnate. Working out every other day, it would take you two years to complete them all!
The road ahead of you might seem long and full of challenges, but that's no reason to back down when you're halfway to reaching your goal. The biggest takeaway is that you should never get discouraged. Don't wait! Use these tips to reach and maintain your fitness goal now.