There are a lot of perks to working out early in the morning, but they're easily forgotten when the alarm clock goes off before the crack of dawn. If you're loathing leaving your soft, warm bed to turn up the tunes and get your body moving, here are the tips you need from the FizzUp trainer for a successful morning workout.
TIP #1 FOR A SUCCESSFUL MORNING WORKOUT: PUT YOUR ALARM CLOCK ON THE OTHER SIDE OF YOUR ROOM
Everyone who wakes up in the morning knows that the #1 thing standing between them and a workout is their bed. When you put your alarm clock on the other side of the room, then you're forced to get up and out of bed with no ifs, ands or buts when it goes off. Once you've jumped this hurdle, that 90% of the work. All it takes is just three seconds of willpower.
FizzUp trainer's tip: If you can manage to turn your alarm clock off without having to get out of bed, then it's way too close! To get yourself up and at 'em, set your alarm clock far away from you to make yourself get up, and when it's time, you will! Remember, this is, without a doubt, the hardest step to take and the one that's holding you back the most.
TIP #2 FOR A SUCCESSFUL MORNING WORKOUT: START SLOW
If you're not used to working out in the morning, then it's probably not a good idea to start a workout right when you get out of bed that gets you on the floor at 4:30 am. Exercise first has to become a morning habit, so gradually work it into your routine so that your body can get used to this "new stress." This makes it easier to stick to this habit.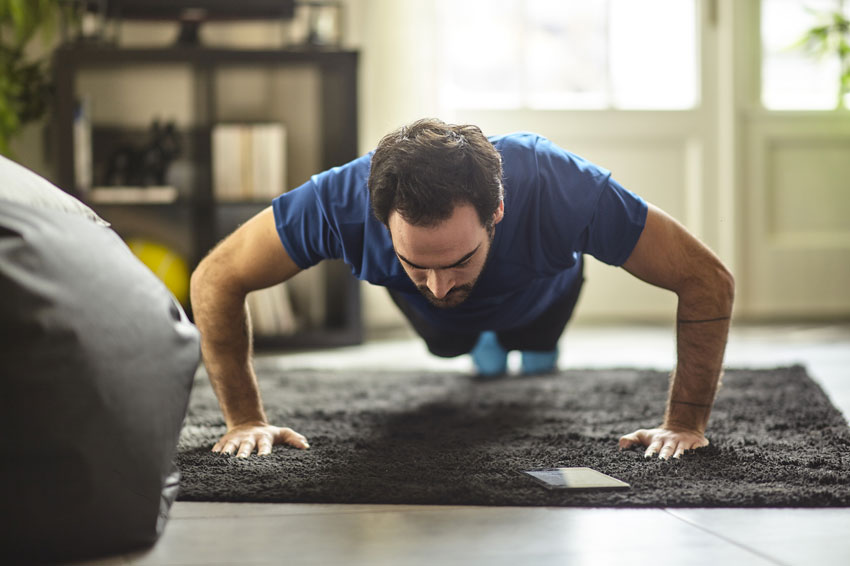 FizzUp trainer's tip: Gradually wake up earlier and earlier to become more of a morning person. Start by rising earlier than you usually would every other day. You'll have less trouble waking up earlier a few days a week than every day. Then, start with short, 20-minute workouts made up of simple exercises. Even 10 to 15 minutes of yoga or stretching are great ways to get started. The key is to get your body used to this new routine by gradually increasing how often you work out and how hard your workout is.
TIP #3 FOR A SUCCESSFUL MORNING WORKOUT: GET A PARTNER
Instead of tackling your workout alone and missing your bed, find someone who will work out with you. A workout buddy is a fantastic extra source of motivation because you wouldn't want to let them down. Look at it as an activity you can both enjoy, even at 5:30 in the morning! Having someone by your side when you're making a lifestyle change makes it so much easier to follow through when you've got the support you'll most definitely need.
FizzUp trainer's tip: Ask your significant other to embark on the FizzUp journey with you. Persuade a colleague to get to the office a bit earlier to do a short FizzUp workout with you rather than have a cigarette or coffee before sitting down at their desk. They'll make this a harder habit to break. All you have to do is find your fitness sidekick with a schedule similar to yours and both make a commitment to meeting up for your workout at the same time. And why not tackle a few FizzUp Challenges* while you're at it? ?
TIP #4 FOR A SUCCESSFUL MORNING WORKOUT: REWARD YOURSELF
If you get up early to start your workout only thinking that it's boring or a hassle, then one thing's for sure: this routine won't last long. Don't think of your morning workout as a burden. Take actions to create a desire to get moving before the sun rises. When you think of exercise, think of fun and self-fulfillment to turn it into a routine.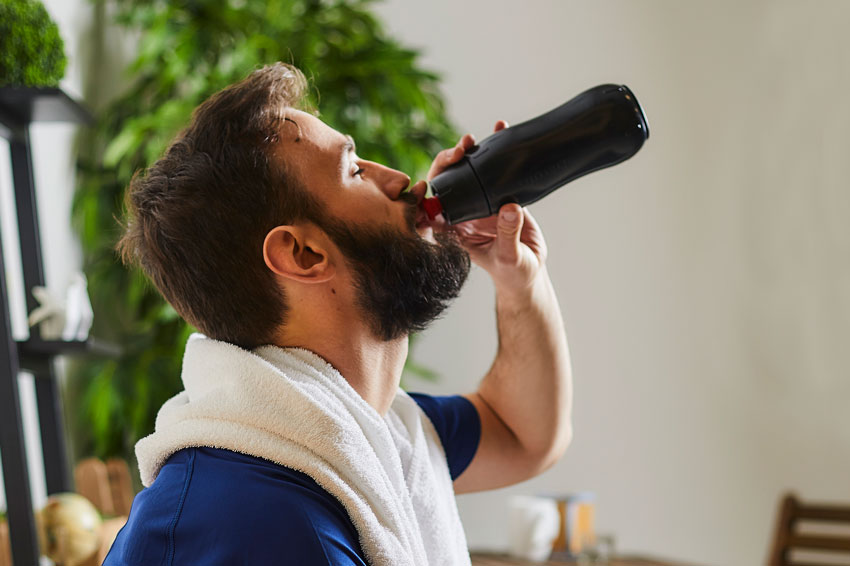 FizzUp trainer's tip: You need some incentive to get motivated enough to work out in the morning. Make your workout something you always look forward to. Prep a tasty, yet healthy snack to enjoy just before or after your workout, watch the end of an episode of your favorite TV show when you're done exercising, turn up a playlist of your most-loved songs or think about the hot shower you'll revel in. Choose whatever you want most and use your workout as a step to getting it.
TIP #5 FOR A SUCCESSFUL MORNING WORKOUT: KEEP YOUR WORKOUTS SHORT
It's safe to say that you don't have two hours to work out before daybreak, but you SHOULD be able to spare 30 minutes for exercise if you turn it into one of your priorities. Whatever you do, if you don't have the time or the desire to get moving, keep your workout short and intense. Just enough to still have time to shower, eat breakfast and get to work on time.
FizzUp trainer's tip: If you've got a rough day ahead of you, the last thing you want after getting out of bed is to waste your time. If you do a lot more than you're used to in the beginning, you'll use up all the motivation you have and put an end to this new habit. Start with 10 to 15 minutes of exercise, then add 5 more minutes to your workout every week to eventually do a complete workout every morning. Basic FizzUp workouts only last 20 minutes if you don't count the Focus programs* or Single Workouts* that last under 10! No matter what you choose, any of them are a fit way to start your day!
TIP #6 FOR A SUCCESSFUL MORNING WORKOUT: PLAN AHEAD
You wouldn't miss a doctor's appointment if you made it several days or weeks in advance, so turn your morning workout into something you can't miss by making a note to yourself or by sending yourself daily reminders.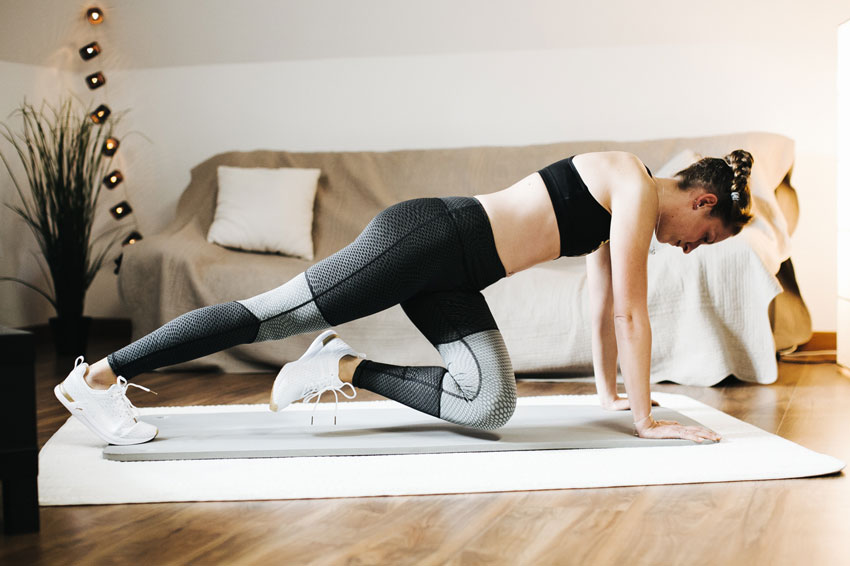 FizzUp trainer's tip: Prep everything you'll need the night before so that you won't be running late when you want to start your morning workout right out of bed. All you'll have to do is get up, throw on some sportswear and drink a little water before you start your FizzUp workout. When you cut out any unnecessary steps between your bed and your workout, sticking to your morning workout routine becomes a snap.
TIP #7 FOR A SUCCESSFUL MORNING WORKOUT: YOU'LL HAVE AN AMAZING DAY
When you wake up early and end your workout when you would normally get up, you'll have so much more time and energy to get ready for your day. You won't have to rush and worry about being late for work or forgetting something when you're on your way out the door!
FizzUp trainer's tip: There's a ton of reasons why you should work out in the morning. You'll supercharge your energy for the day ahead, have an easier time sticking to a healthy diet and you'll have fewer things to do once you get home after work. It will also reduce stress significantly to help you feel great in both your body AND mind. Remember to keep in mind all the ways this habit has a positive impact on your entire day.
Your routine has to keep evolving if you want to avoid burnout. Get FizzUp Premium for a workout experience that's more complete and advanced. Take it to the next level with our nutrition feature*, Single Workouts* that include the Focus programs* (short workouts that target specific muscle groups) and the challenges* (themed workouts you can do where you want, when you want*.
*FizzUp Premium feature