When it feels like time is flying by at lightning speed, do you find yourself skipping your workouts more often than you'd like to admit? Good news! All you need is just a few minutes to get moving and feel the benefits. Here are five tips to help you free up those minutes and turn exercise into a habit.
1. Opt for short workouts
With work, studies, family or household chores, it's easy for your weekly schedule to get hectic. Exercise is typically one of the first things people sacrifice when they're trying to find more time in their day.

With a little planning, it's totally possible to squeeze a workout into your day. Step 1: opt for short workouts. A study conducted by the Human Performance Institute in Orlando, Florida has shown that seven minutes of high-intensity exercise is just as effective as a traditional one-hour workout. Scientists have shown that short sequences of high-intensity effort followed by brief rest periods can mean impressive results for your physical fitness. When using this method on a regular basis, participants in this study significantly improved their cardio endurance and muscular strength. They also burned more fat than participants who engaged in longer workouts.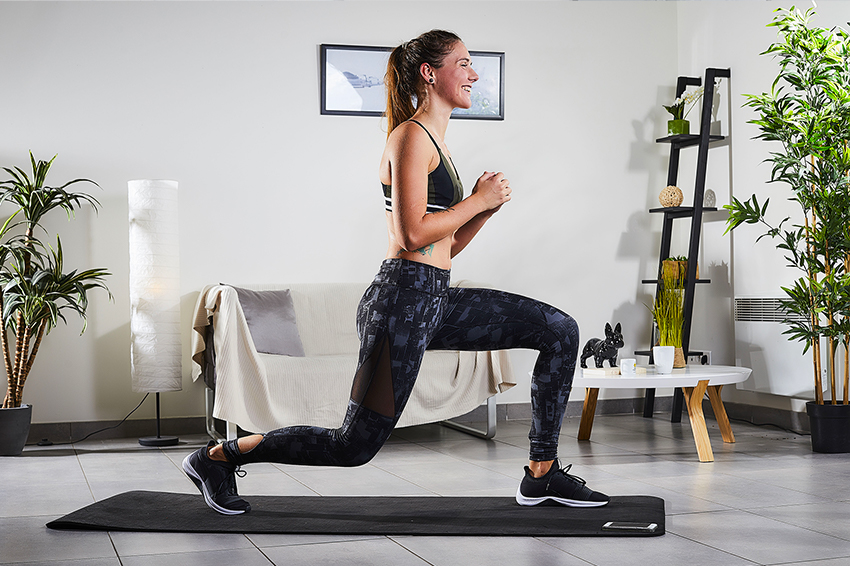 With just seven minutes of exercise a day using this training protocol, you can maintain an effective workout routine without it cutting into your schedule. It's worth a try, right?
Each workout day, you'll follow a circuit of 12 different exercises, such as jumping jacks, squats, planks, lunges and crunches. You'll do each one for 30 seconds, then rest for 10 seconds before starting the next exercise. This is called interval training and it accelerates fat burn, trains your heart muscle and evenly sculpts your body. And the more intensity you put into the exercises, the more you maximize their benefits. We're talking about motivating, short and effective workouts that wipe out the excuse of not having enough time to exercise. Ready to get moving? Then start our 7 Minutes program now!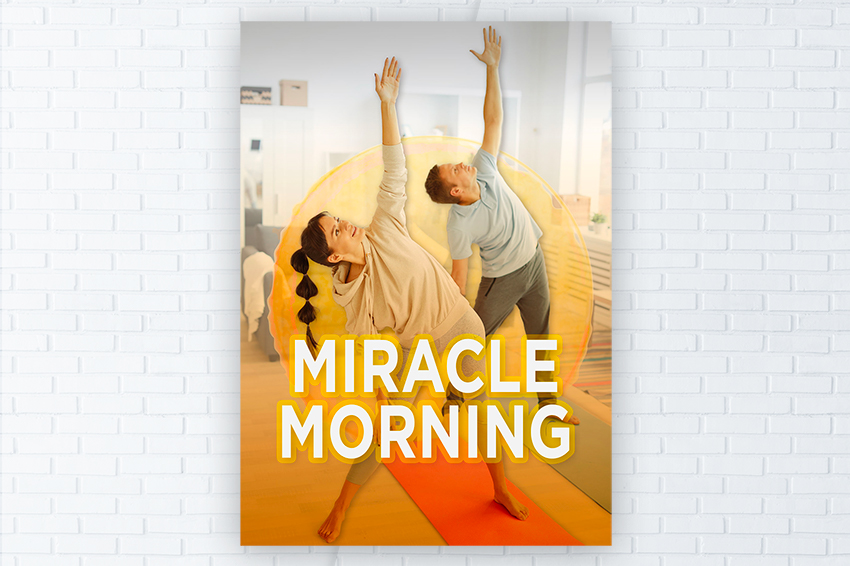 2. Plan ahead
Most times, simply reorganizing your daily tasks can help you free up time you can then use for exercise (which doubles as time for yourself). Planning your workout days in advance is a foolproof way for you to stick to your exercise routine. Take your planner and pencil in your workouts (no matter how short they are) for the same days every week for several weeks (we recommend three days a week for the best effectiveness). So if you work out on Monday, Wednesday and Friday, you'll turn exercise into a habit and have fun doing it, minus the stress of trying to fit it into your schedule.

You can also do your workout routine early in the morning. Many early risers tout the perks of getting out of bed just a few minutes earlier to loosen up their bodies with a gentle workout. If this sounds appealing to you, then check out FizzUp's Miracle Morning program!
3. Prioritize
If you're still having trouble turning exercise into a habit, be sure you're asking yourself the right questions. Are all your daily activities absolutely necessary? Do you spend too much time doing them? Try listing all the tasks you do on an average day in one column and estimate how long it takes you to do each one in another column. When you look at this list, you'll be able to get a better perspective on what you do in a day and prioritize each task.
4. Find the right balance in your day
If you try tip 3, you'll be able to categorize your tasks and cut down the time it takes you to do the minor ones. For example, if you take a 90-minute lunch break, why not shorten it a little? If you spend over an hour reading notifications or scrolling through your social media feeds, this could be a good reason to reduce your screen time. Breaking down your day is how you can find the right balance. You can use all the minutes you save for a quick FizzUp workout that does wonders for your health and wellness.

We also recommend these tricks you can use to enhance your workout experience or make your everyday life easier. Create a stimulating playlist. Music can lift your spirits and put you in the mood to get moving. Another trick is to prep your workout clothes the night before and roll out your exercise mat in the living room before you go to bed. Having everything prepped in advance can really help get you motivated in the morning!

And remember, squeezing a workout into your schedule takes willpower, so stick with it!
5. Optimize the way you cook at home
When you're swamped, even the smallest adjustment can transform your everyday life and lighten your mental load. And food is no exception. Even when it comes to how you eat, you can free up time to dedicate to your workout routine. One way to do this is through batch cooking. With this method, once a week you'll use ingredients in your fridge to prepare a large amount of food in advance. You can then freeze individual portions and eat them for lunch or dinner throughout the week. Batch cooking is an efficient way to eat healthy, balanced and homemade meals without spending time cooking every day.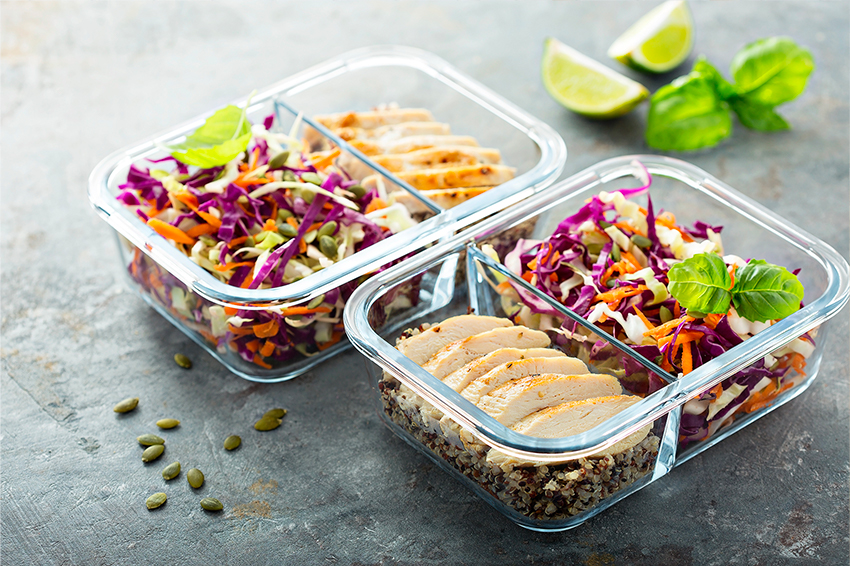 More often than not, having a thousand and one tasks in your planner is exhausting and counterproductive. Taking a moment to reorganize your everyday life is the best way to find time for yourself to exercise. Even a seven-minute daily workout is enough to get into an exercise routine. You'll see that listing and analyzing your daily activities and removing the ones that take up the most time and energy is extremely helpful.

Check out our program 7 Minutes on FizzUp now!