Are your hips the part of your body that embarrasses you the most? There's no magic method to melt those unsightly love handles for good, but there are a few really simple tricks you can add to your daily routine. So don't wait and try these handy tips from the FizzUp trainer to slim down your physique and lose hip fat easily.
1 | LOSE HIP FAT EASILY WITH A BALANCED DIET
To lose hip fat, you need to start the process of losing weight all over your body. Avoid dieting and balance out your eating habits instead with the tips from the FizzUp Nutrition Guide, for instance. Eat filling foods to keep you from nibbling. To do this, your diet needs to be high in nutrients so that you satisfy your daily intake of vitamins and minerals.
If you've got a sweet tooth, you can use honey, agave nectar or stevia as an alternative to sugar. Cut your carbohydrate intake. Opt for healthy snacks during the day and focus on including fat-burning foods in your meals, such as pineapple.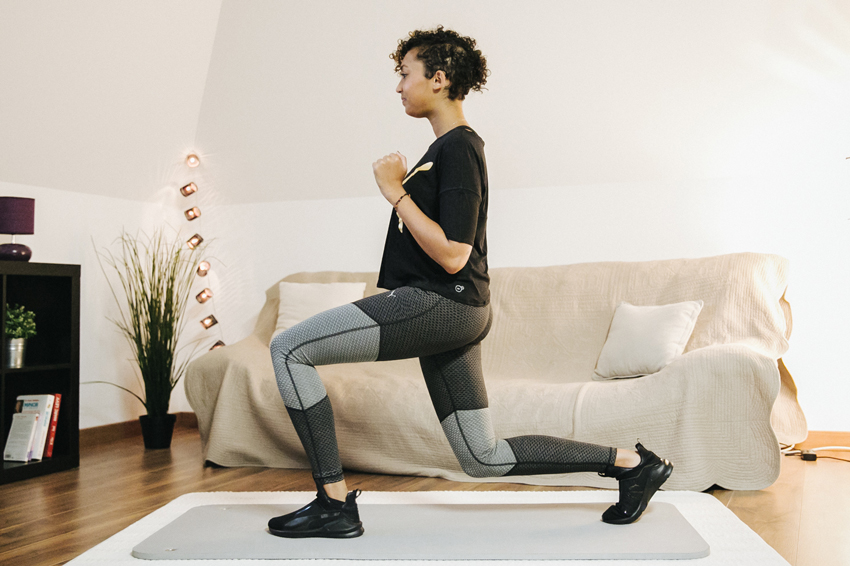 Water retention can also be partially responsible for a lack of body confidence. Add less salt to your food and cut back on alcohol, which is extremely high in calories. To lose hip fat fast and keep it off, the FizzUp Nutrition Guide recommends eating 60% protein and 40% vegetables at every meal. Don't completely cut fat from your diet, because contrary to what you might believe, it helps keep you healthy. Focus on omega-3 fatty acids, which you can find in nuts, flax seeds (aka lin seeds), fatty fish and rapeseed oil. Replace salt with spices that help your body burn calories.
2 | LOSE HIP FAT EASILY BY STAYING HYDRATED
You can limit water retention by drinking regularly. This trick might go without saying, but it's still an impressive way to eliminate toxins and fight against water retention. When you drink at least 1.5 liters of water a day, you can watch your cellulite gradually fade away… and it won't come back if you stick with these good habits. Drinking enough water every day is a simple and effective way to eat fewer calories during a meal. Make a habit of drinking a large glass of water at least 15 minutes before sitting down to eat! Don't give proper hydration a miss if you want to lose hip fat.
3 | LOSE HIP FAT EASILY BY MASSAGING TROUBLE SPOTS
To lose hip fat easily, nothing feels better than giving yourself an anti-cellulite massage. Paired with regular physical activity and a balanced diet, massage has the advantage of improving blood flow, which reduces cellulite. At the same time, your body better absorbs nutrients, not to mention that it helps you relax. It relieves stress, which often causes fat accumulation.
Try "palpate and roll massage," a kneading technique that's perfect for tightening your skin and helping you get rid of your love handles. When you do this massage regularly, you literally destroy the subcutaneous fat cells and firm up your physique.
4 | LOSE HIP FAT EASILY WITH TARGETED EXERCISES
You can shrink your midsection if you have the right exercise routine. When you're physically active on a regular basis, you can get results in as early as six weeks with the FizzUp fitness program.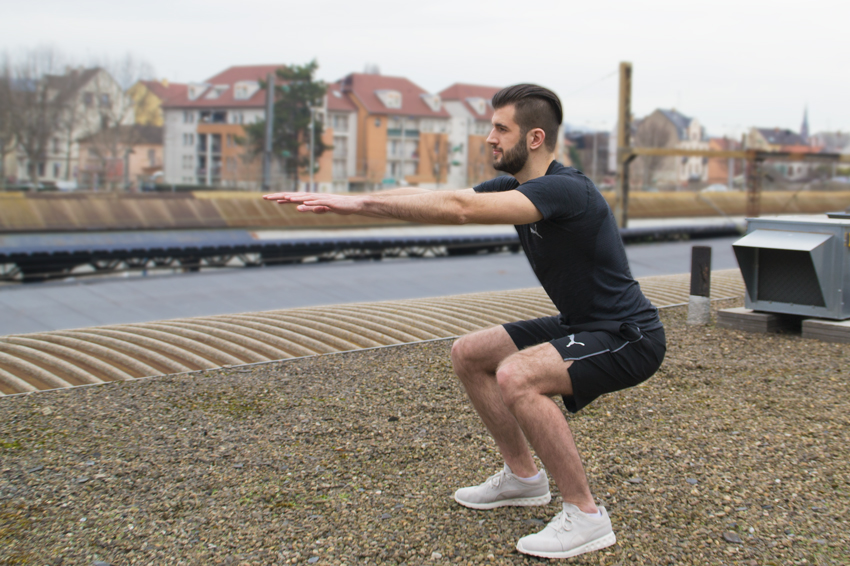 You'll quickly see a difference with twenty minutes of exercise every other day. Do cardio exercises to actively burn fat for up to 48 hours after your workout and sculpt your hips with side plank exercises.
5 | LOSE HIP FAT EASILY WITH A VITAMIN C REGIMEN
Give yourself a boost with fresh fruit to eliminate excess fat on your hips. Try kiwis and oranges, which are high in vitamin C. Your body needs this vitamin in order to create carnitine, an amino acid that effectively burns fat cells. In the United States, a scientific study was conducted on a group of overweight people, who were embarrassed about their bigger hips. Every day, one group consumed 500 mg of vitamin C, while the other took a placebo. They continued taking vitamin C for four weeks, in addition to eating a new and more balanced diet. The group taking vitamin C lost more fat than the other group. Vitamin C was actually able to boost their bodies, so that they stopped trying to store fat to cope with fatigue.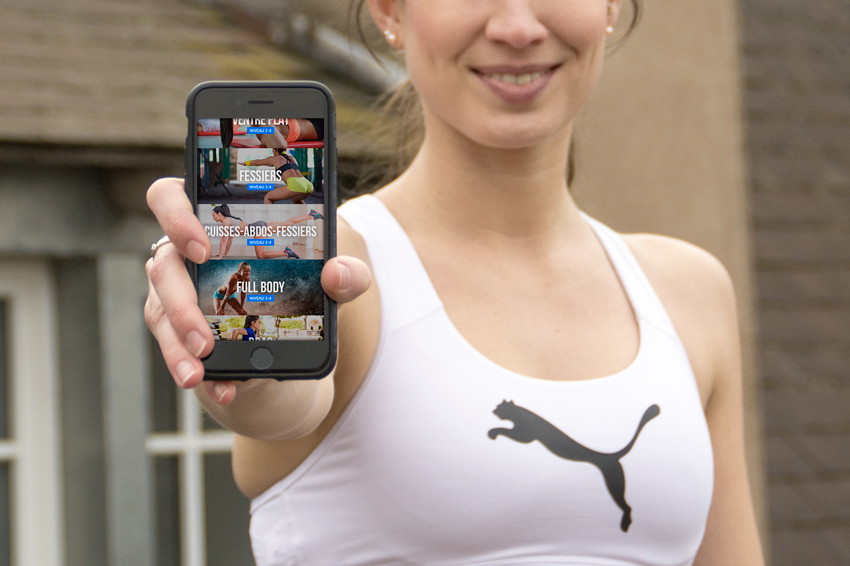 So watch your vitamin C intake and remember to eat fruit for breakfast. Squeeze a fresh lemon into a glass of water and drink it on an empty stomach to feel all the benefits on your body and your figure.
Getting ready for summer is easy with the FizzUp trainer! These five tips will help you lose hip fat easily so you can feel confident on the beach. What's your trick to say goodbye to your love handles?