When you get in shape with the FizzUp fitness training program, you'll discover a vast array of bodyweight exercises. In total, your program includes nearly 200 exercises that will work your entire body when you do them correctly. Get in the know with the FizzUp trainer, who will give you some tips for an exercise done right.
WHY AN EXERCISE DONE RIGHT IS SO IMPORTANT
Doing all your exercises correctly during your workout is the key to working and sculpting your muscles in less time. Save energy and home in on different muscle groups by improving your body's positioning and movement. Doing so will significantly reduce your risk of pain or injury so that you can enjoy faster results and reach your goal much sooner than you'd imagine. Whether you're doing push-ups, squats, bench dips, cardio exercises or stretching, all the exercises included in your personalized workout program are right for your current physical fitness level.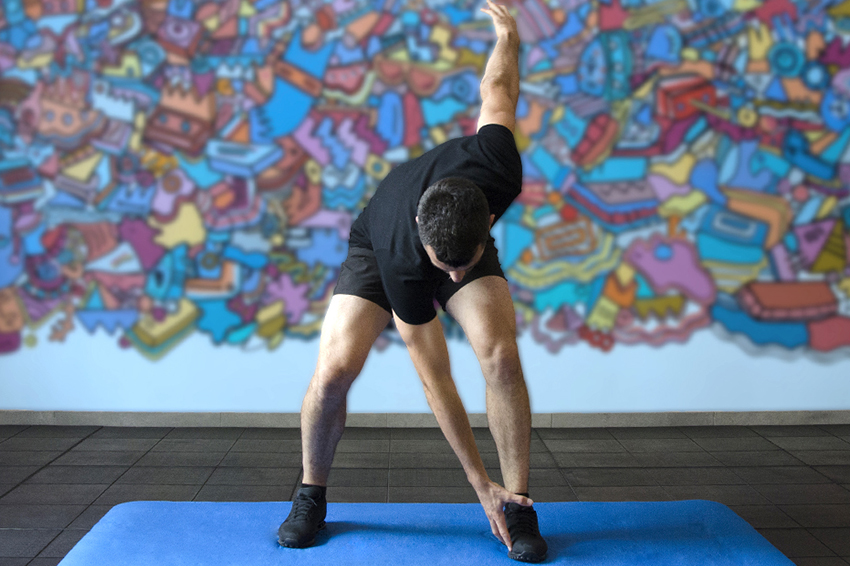 We know that you're really familiar with these exercises and do them often. That's why you might go into autopilot mode when you start your workout! You get into the starting position and do rep after rep without any pain or discomfort. It burns where it should, you're breathing normally and you feel the exercises really working.
But when it's time to try a new exercise or a more advanced variation, it's a whole different story. Take burpees, for example. When you do them for the first time, you might feel a bit disoriented, thrown off or downright confused. If you don't understand the entire sequence of the movements or can't manage to get through the entire exercise, you probably know that something's not right. No worries! All you need is a little help and a few tips from the trainer to fix the small mistakes you're making and successfully step up to the challenge.
3 TIPS FOR AN EXERCISE DONE RIGHT
When you open your app and start working out with FizzUp, the trainer is there to make sure getting started is a piece of cake. Here are some features you can use to get familiar with and better understand the variety of exercises included in your program, and most importantly, how to do them right.
1 | REVIEW THE EXERCISES RIGHT IN THE APP
The FizzUp fitness training app has been designed to give you all the info you need and leave nothing to the imagination. We test it every day and are constantly making improvements thanks to our community's feedback. Our desire to bring you a rewarding fitness training experience that's even more intuitive, innovative, effective and fun is at the heart of everything we do.
During your workout, whether it's on your smart device or PC, a model does a short demonstration of the exercise you need to do. Take the time to study their body's positioning and movements so that you can do the exercise as best as possible.
Trainer's tip: Do the exercises in front of a mirror. Use your reflection to help you immediately spot and correct poor posture or break a bad habit.
To take it a step further (especially if you're having trouble with a particular exercise), you can go to the list with all the exercises included in your workout. Just tap a specific exercise to read everything you need to know, from body positioning to movements.
2 | CHECK OUT THE "TIPS FROM THE PROS" SECTION ON THE FIZZUP BLOG
If you have any other questions about a specific exercise or just want to learn more about it, check out the "Tips from the Pros" section of our blog, where we break down all the key exercises in your program. Master the exercise, find out the muscle groups it works and get handy tips from the trainer. For instance, it's great for doing the perfect push-up or effectively building your thigh muscles with the square jump.
3 | CONTACT FIZZUP'S PREMIUM SUPPORT
FizzUp fitness training is built on a workout program that's completely personalized and suits any fitness level. If you're having any trouble whatsoever, have a question about an exercise or your workout schedule or just want to chat, a member of the FizzUp staff is here to help through our user support. We're always ready and available to quickly get back to you to ensure that you've got the fitness guidance that's right for you.
Can't get enough? Want to speed up your results with fitness and nutrition tips from a personal trainer? Then be like Alice and sign up for FizzUp PRO to get a wide variety of features to streamline your everyday fitness routine.