Why do strength training at the gym, when you can get better results at home? Hear us out: for several years, bodyweight strength training has proven to be effective. Instead of running on a treadmill or using bizarre machines, use your own body weight and a personalized workout program to sculpt your body. It's easy and effective. The benefits of equipment-free strength training will shock you!
SHOULD YOU DO STRENGTH TRAINING AT THE GYM OR AT HOME?
Let's compare strength training at the gym to equipment-free strength training at home. The FizzUp trainer will let you be the judge. Decide for yourself at the end of this duel which one of these locations is best for your fitness needs.
USE WHAT NATURE GAVE YOU
At the gym, you'll find a wide variety of machines with all their different features. With the leg press, benches, pec deck, Smith machine and the high pulley, you'll never get bored. But why use so many machines when a single equipment-free exercise can work several different muscles at the same time? No, really! The biggest perk of equipment-free strength training is all the exercises it offers, which are easier and more effective than you would ever imagine. Why underestimate what nature has given you?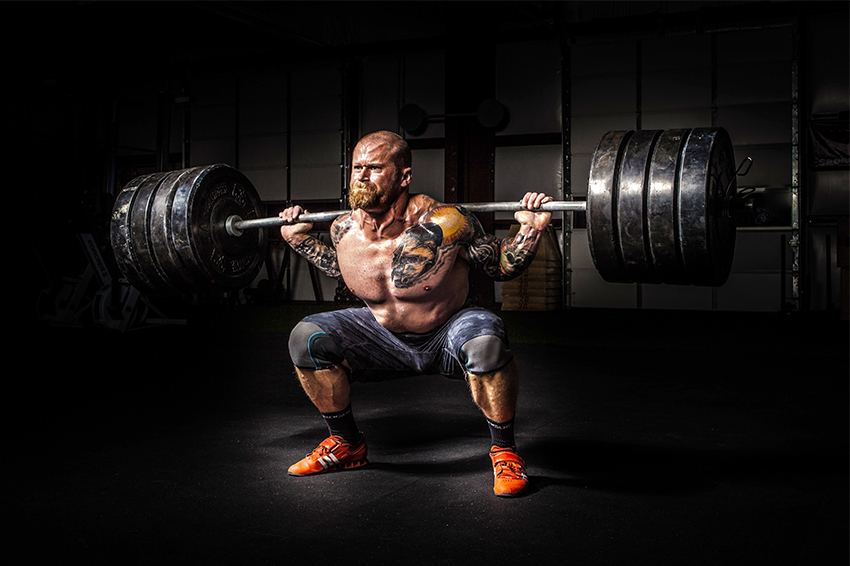 An example from the trainer: To strengthen your pecs at the gym, you'll need to use a pec deck and/or wide-grip bench. If you want to build muscle without any equipment, all you need to do is push-ups. With FizzUp PRO, you can also target this area of your body with the Push-Up Focus for maximum results.
IS PAYING FOR A GYM MEMBERSHIP WORTH YOUR FREEDOM?
The undeniable advantage of an equipment-free workout program is the freedom it gives you. With a strength training method like FizzUp, you can build muscle for free. You don't have to spend a single cent, whereas a gym membership costs an arm and a leg. Not only do you save money thanks to the FizzUp trainer, but you also don't have to depend on a gym's business hours. You're the one who decides when the best time is to work out. As an added perk, you don't need to waste a bunch of time making several trips to the gym, since you can build muscle right at home, work, in your backyard or while on vacation. Strength training with FizzUp keeps your schedule flexible and saves you time and money that shouldn't go to waste. Those are the advantages that persuaded Vivien to use his digital trainer to sculpt his body at home instead of at the gym.
WHAT ARE THE RESULTS?
Still not a believer? Strength training at the gym doesn't give you the same results as bodyweight strength training. You can build a dry and evenly sculpted physique without any equipment. Machines make it easier to build big, bulky muscles, but the results are also typically unbalanced. For instance, you might focus on your arms and forget to strengthen your legs, or vice versa. Not only do these imbalances give you mediocre visual results, but they can also lead to poor posture. Equipment-free strength training works your entire body synergistically by using several muscle groups during a single exercise. Using these multi-joint exercises, such as burpees, mountain climbers or squat jumps, you'll build your entire body by working each and every muscle.
FizzUp's equipment-free strength training enables you to build strength, power, agility and balance while improving your posture. Your body weight is heavy enough to effectively work your muscles. We've also included training methods such as HIIT (high-intensity interval training) to help you burn fat and gain muscle mass. Forget about bulging muscles. We'll help you get a dry, fit physique instead.
AND WHAT ABOUT YOUR SOCIAL LIFE?
At home, you're free to listen to any workout motivation playlist you want, watch your favorite TV show or surround yourself with some peace and quiet. You don't have to wait behind someone else to use another machine. But are you scared that you won't get to socialize while working out if you're not at the gym? How can you share your progress or show your results to your friends or workout partners? You're not the only one to ask yourself this, but when you follow a FizzUp equipment-free strength training program, your trainer is constantly tracking your progress: he'll encourage you, give you tips on staying motivated, answer your questions and remind you when you need to do your workout. But that's not all! You can join find the #TeamFizzUp community on social media, where everyone shares their progress and everyday tips.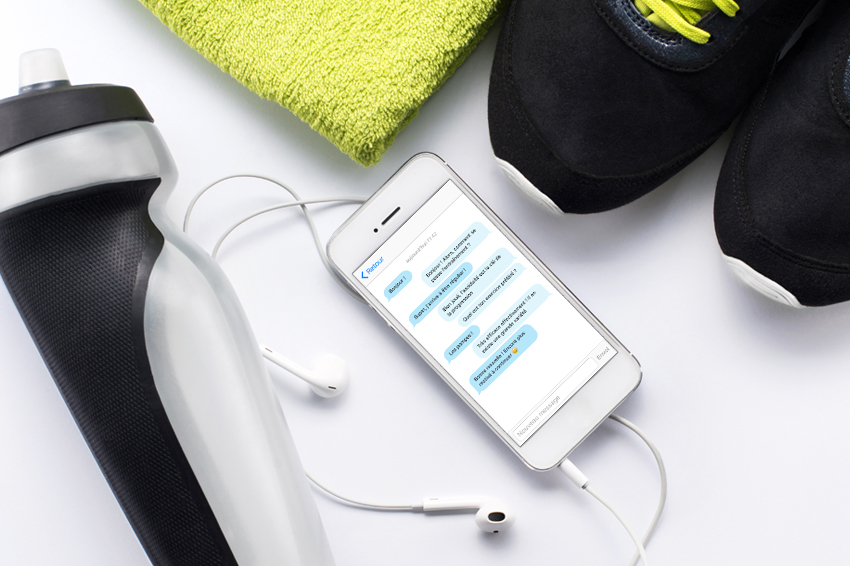 Like Julie or Alain, there's always someone there. (change Helene to another female user). Your friends can also send you messages in the app and boost you if you haven't been working out on a regular basis. In other words, you're the one who's in control of your workouts, but you're never alone.
No, you don't have to go to the gym to work out and reach your goal! Equipment-free strength training has some undeniable advantages by getting you visibly toned muscles and making your everyday routine easier. Try FizzUp now for fast results in just six weeks.