The question of sleep is so important, because more and more people are suffering from sleep problems in the developing world. A study conducted by the Warwick Medical School in the United Kingdom found that approximately 150 million adults have trouble sleeping worldwide. That statistic is pretty alarming when you remember how important sleep is for your everyday wellness and healthy lifestyle. The FizzUp trainer gives you his seven tips to help you get to sleep fast.
TIP #1 TO HELP YOU GET TO SLEEP FAST: WATCH OUT FOR CAFFEINE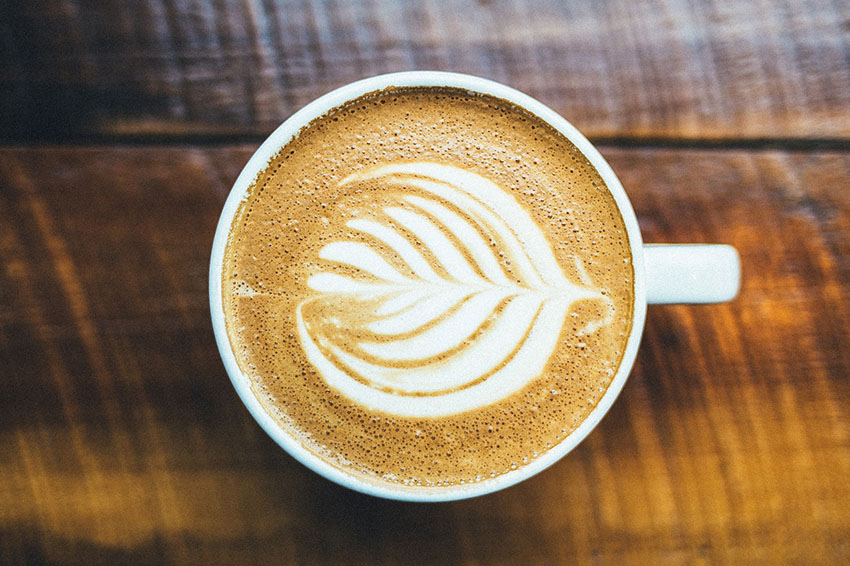 To improve your sleep quality and guarantee that you'll fall asleep at the right time, keep a close eye on how much caffeine you consume. Preferably, drink coffee in the morning and during lunch so that you don't have to consume any caffeine in the late afternoon. This way, coffee won't make your night difficult. After 2 pm, it's better to drink non-stimulating beverages. Herbal teas can do the trick if you want something hot to drink.
Beware of soda that contains caffeine, which can also have an impact on your sleep. It may seem relaxing, but drinking alcohol in the evening is also detrimental to your ability to fall asleep. It can affect your sleep by causing you to wake up during the night. Water is still the best way to stay hydrated throughout the day.
TIP #2 TO HELP YOU GET TO SLEEP FAST: REMEMBER TO WORK OUT
Regular physical activity improves your sleep quality and helps you fall asleep quickly. Having a fitness routine enables your body to exert itself and relieve stress because you benefit from hormones such as serotonin. It has a direct effect on your sleep by fighting insomnia. Serotonin gives you a feeling of happiness. You'll be more relaxed after your FizzUp workout and tired enough to fall asleep.
Regularly doing a strength training routine also plays a role in regulating your sleep cycle, or "internal clock." Always go to bed at the same time and soon you won't have to lie in bed until you finally fall asleep.
TIP #3 TO HELP YOU GET TO SLEEP FAST: CHOOSE YOUR WORKOUT TIME WISELY
Although exercise positively affects your sleep, it can also work against you. Avoid exercising after 8 pm because your FizzUp workout will have the opposite effect. Instead of relaxing, you'll be too buzzed at bedtime. Physical activity also promotes dopamine secretion, a hormone that acts as a stimulant. It makes you happy and blissful. This explains why you don't feel tired at all once you've finished your workout.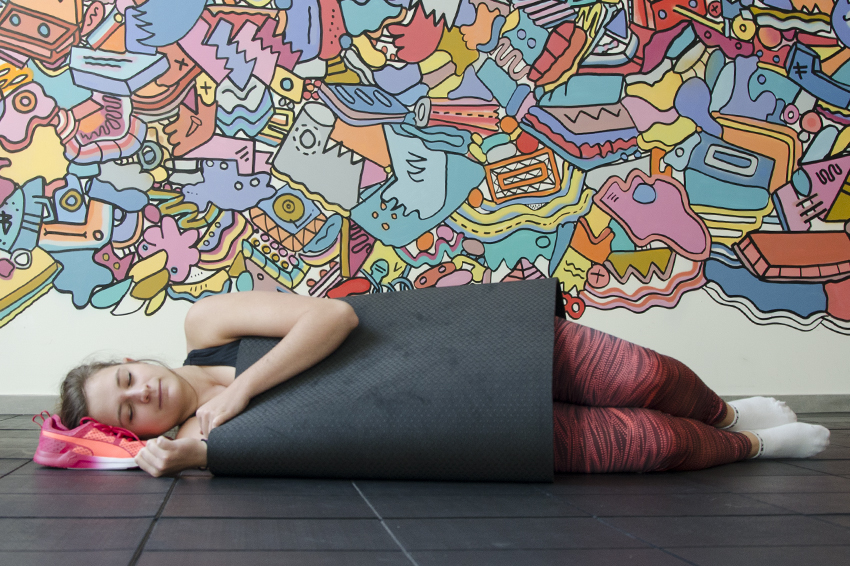 TIP #4 TO HELP YOU GET TO SLEEP FAST: DON'T OVEREAT BEFORE BEDTIME
The more foods you eat that are hearty and high in calories before you go to bed, the harder it will be for you to get to sleep. A light dinner doesn't overload your digestive system and can give you nutrients that will help you rest. Vegetables and a small protein intake (legumes and white meat, for example) will make you feel full without interfering with your sleep. Relax before you fall asleep by eating brown rice, which gives you nutrients that encourage serotonin secretion. Avoid onions or garlic if you have digestive problems, because they can cause acid reflux that can keep you awake.
TIP #5 TO HELP YOU GET TO SLEEP FAST: MEDITATE
Can't fall asleep because you can't shut off your mind? Now's the time to start mindfulness meditation. It enables you to detach yourself from your interfering thoughts, anxieties and stress to concentrate just on how your body feels and functions. You'll learn how to focus your thoughts without jumping to conclusions. You'll stop analyzing everything. The many benefits of meditation have a positive impact on helping you get to sleep.
TIP #6 TO HELP YOU GET TO SLEEP FAST: SET UP YOUR SURROUNDINGS
Set yourself up for success before hitting the hay. At dinner time, turn off any bright lights and sift through the room. Use small light sources such as candles or lamps. Light can be hard on your eyes. It also sends your brain the wrong message, making it think that it's not yet time to go to sleep. Watch your room temperature. Preferably, it should always be slightly below 68°F (20°C). Heat can also keep you from sleeping.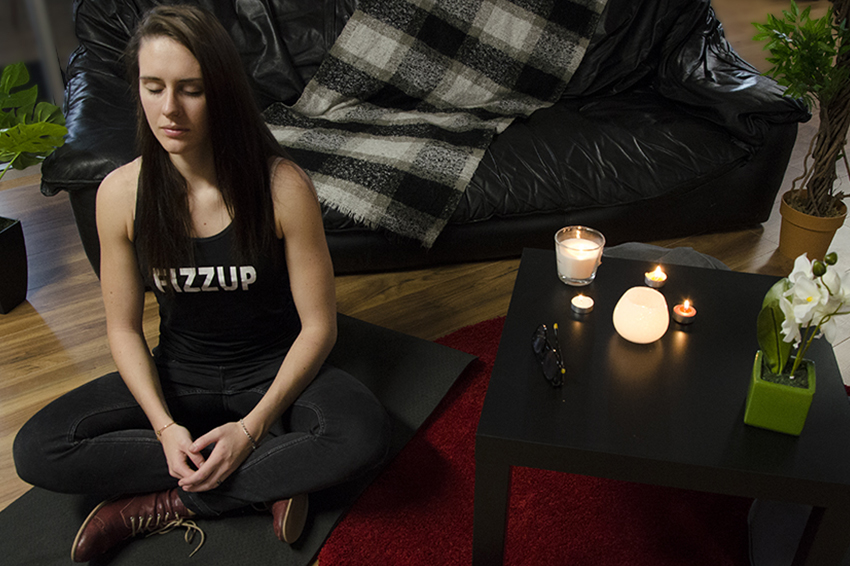 TIP #7 TO HELP YOU GET TO SLEEP FAST: POWER DOWN
An hour before you go to bed, distance yourself from any smart or electronic device. You probably already spend a lot of time in front of a screen, which can send out blue light. One study showed that blue light reduces the feeling of fatigue and makes it harder to go to sleep. Screens also tend to give you a buzz. Read a book instead of watching TV or playing with your tablet to tire your eyes without damaging them.
Now you have a few tips to help you get to sleep fast. The FizzUp trainer recommends getting out your best pajamas, because tonight you're going to sleep like a baby.