Today, the Top Body Challenge and FizzUp are going head-to-head. TBC is an ebook and paid 12-week program that's good for anyone wanting to slim down their physique. FizzUp is a personalized workout method people of all fitness levels can use to transform their bodies at their own pace. Both of these programs can be used to exercise right at home, but they have their differences. Audrey, who gave both TBC and FizzUp a good run, will help you have a better idea of both methods and decide which one is right for you with her story.
FizzUp VS. TBC
I discovered the TBC method on Instagram. A friend was tempted to give it a try, so she told me about it. I decided to start it as a way to get fit again, lose weight and build my endurance for the horseback riding that I do. I wasn't at all looking to compete; I just wanted to find an easy way to relieve stress and take better care of my health. I did all of TBC 1 (a 12-week program) and the beginning of TBC 2, which I ended up stopping almost right away because it was so much harder than TBC 1. Then I discovered FizzUp at a digital event I went to. It wasn't long before I turned into a fan of the app and its approach to personalized fitness training. I still work out with FizzUp to this day and I'm now on level 32.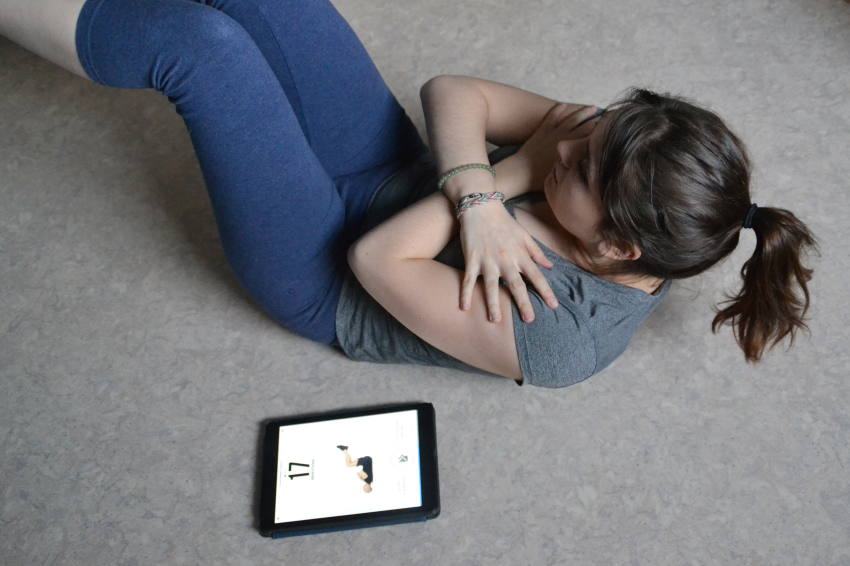 A personalized workout program
TBC's goal is to make general changes in your body, so it does way less to give you a personalized workout program. But with FizzUp, I was able to choose my goal and evaluate my fitness level when I signed up. That's how I got the program that's right for my goal and physical abilities. The fact that there's a FizzUp trainer is definitely a perk, too! He encourages me to stick with it. The push notifications and emails that remind me to not miss a workout are great as well because they keep me going. I really feel like I've got some support. I quickly got addicted to the workouts because they're a way for me to thrive. With TBC, I sometimes forgot to do certain workouts because there wasn't any real guidance or tracking.
What's included in the workout programs
The advantage of FizzUp is that every workout includes the warm-up and the rest times, which wasn't at all the case with TBC. It only explained the warm-ups at the very beginning, then never mentioned them again. It was up to me to do them or not… and usually I didn't. The other negative side is that some TBC exercises require equipment (dumbbells, mostly) and I didn't want to invest in any. Unlike TBC, you don't need any equipment to work out with FizzUp!
With TBC, sometimes I didn't know how to do the exercises, which are explained using drawings that aren't always very clear (especially when you want to know how fast you're supposed to do them). Because I don't own any equipment, I was also scared that I wouldn't get the best results possible. Another concern was the fact that each program lasts 12 weeks… but what happens afterward? I wasn't really into the idea of doing the program again and again because it would eventually get too repetitive. With FizzUp, I've got so much less to worry about: the trainer shows me how to do the exercises and the workouts have more variety. What's more, there are currently 50 levels and FizzUp's always coming out with new ones. This gives me never-ending fitness training and helps me keep up my healthy routine.
Although, I was a bit worried about some exercises I have an especially hard time doing, like push-ups or planks…. but FizzUp gave me back the confidence to do them because it's taught me how they're done. Surprisingly, I'm starting to really like them!
By switching from TBC to FizzUp, I was also concerned about the difference in difficulty between levels, like going from TBC 1 to TBC 2. I was scared that I would have to do too many repetitions for certain exercises. But in the end, FizzUp surprised me by how the levels gradually get more difficult, which I find are much better for making progress over time. And it's perfect in terms of how often you do each exercise! There's a wide variety of movements and new exercises are usually included in the program, especially during the cardio* and abdominal* part of the workout. Variety is a must if you want to stay motivated.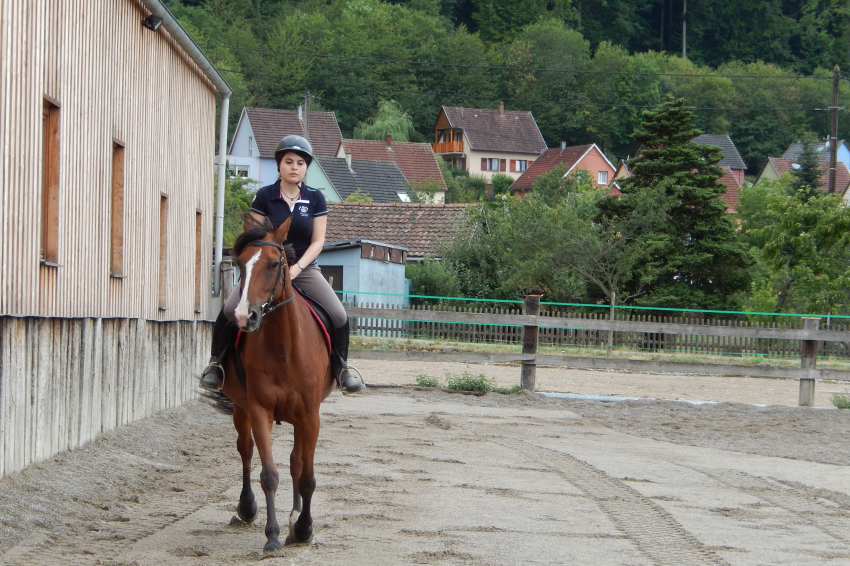 The workout length is shorter with FizzUp, but to me, the sets of exercises and the program's intensity seem better designed and more effective than what TBC gives you. I really feel like the trainer is tracking my progress and like there's a team of fitness professionals behind me.
How much progress has she made?
TBC helped me take back control of my body, but didn't keep me motivated in the long term. With FizzUp, I quickly felt that I was making progress because when you start your program, the app gives you a small number of repetitions to do based on your current physical fitness level. Then, as you continue, the program gradually gets harder as your level evolves. I've never really thought they were too hard! I even feel better in my head… I'm more confident and less stressed. Physically, I see and feel the changes.
And the winner is…
FizzUp! In my everyday life, the best thing my FizzUp workout does is make me more reactive because it helps me to disconnect from anything else I've got on my mind. I clear my head and do my workout, which the trainer personalizes just for me according to my goal, without having to ask myself a thousand questions. And when it comes to confidence and endurance, I feel amazing! FizzUp makes a great exercise tool for other sports, too. I was able to lose a few pounds and improve my endurance and my posture while horseback riding.
Check out Amandine's and Alain's success stories for even more inspiration! They've also gotten fit with FizzUp and will tell you why they continue to rely on the most downloaded fitness app in France in 2017.
*FizzUp PRO feature