This month, check out the growing FizzUp program catalogue, personalized workout recommendations, all-new challenges and even a "favorites" feature so that you never lose track of the workouts you love!

EXPLORE OUR WORKOUT PROGRAMS

FizzUp now brings you over 70 workout programs, each one more original and unexpected than the last. Under the "Workouts" tab, you'll find workouts we recommend according to your goals and preferences. When viewing the entire list of programs, you'll also see the programs categorized by goal, along with the programs you've already finished, the ones you haven't started yet and the ones you've paused.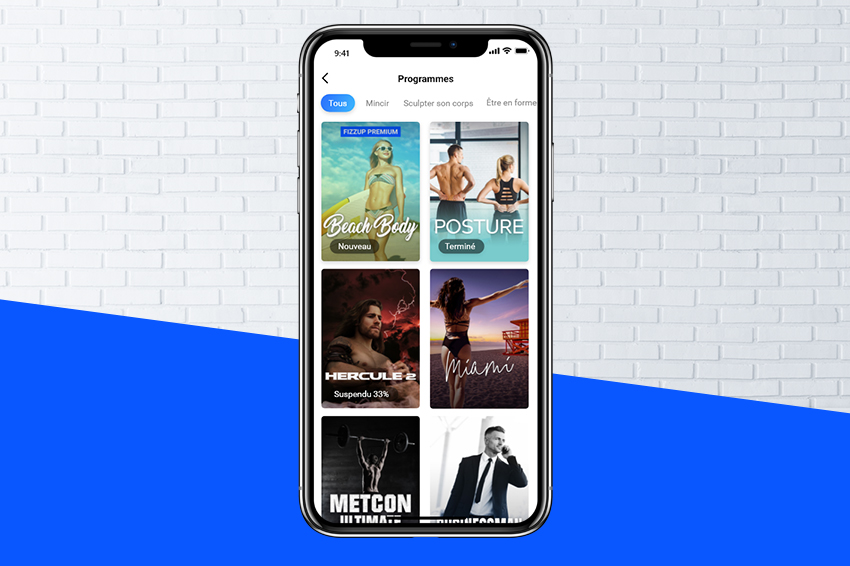 Did you know that you can do two programs at the same time? If you can't decide between two programs or want to try a program we've just released without quitting your current program, you can use the "pause" mode. Just start another program and your first program will be paused, but only if you've saved at least three workouts on your first program. All your workout data will be saved and you can resume your first program whenever you like.

TRY OUT THE SINGLE WORKOUTS

We've just made the Single Workouts feature even better, now bringing you personalized recommendations of our community's most popular workouts. With workouts such as quick abs training, core training and upper or lower-body challenges, there's something for everyone on #TeamFizzUp.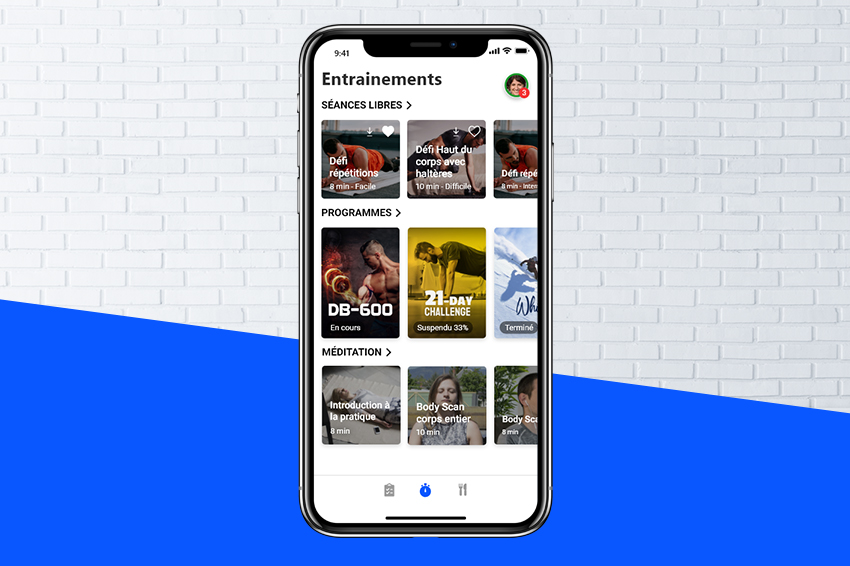 You'll never want to miss a workout when you spice up your exercise experience with these new challenges we update on a regular basis!

SAVE YOUR FAVORITE CHALLENGES

Now you can easily save your Single Workouts with the new "Favorites" feature. With a single tap on the "heart" icon, add your favorite workouts to your own list!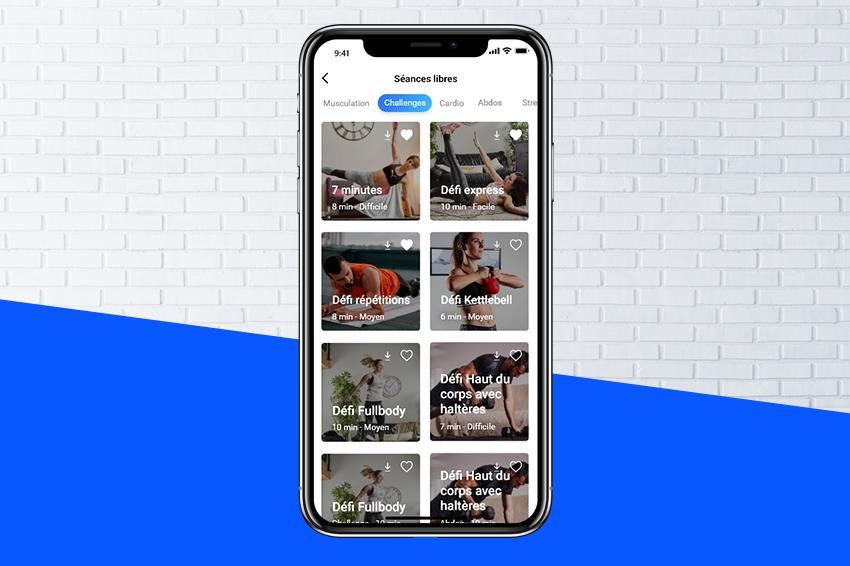 DISCOVER OUR LATEST PROGRAMS

This is the perfect routine to help you get fit before summer. Beach Body includes the top body sculpting exercises. You won't think twice about going shirtless or wearing a bikini on the beach this summer!

Build all the athletic skills every firefighter needs. This program is for men and women alike who want to take a firefighter fitness test or just want to know what kind of demanding workout it takes to battle flames.

Got a hectic work schedule? A last-minute business trip? A tight hotel room? No problem! The Businessman and Businesswoman programs are the exact routines you need if you're always on the go. Workouts are under 10 minutes and you can do them anytime, anywhere!

Burn (program for men and women):
Has your weight loss hit a plateau? Then start Burn, a smart mix of simple yet effective exercises selected to melt maximum excess fat just in time for summer.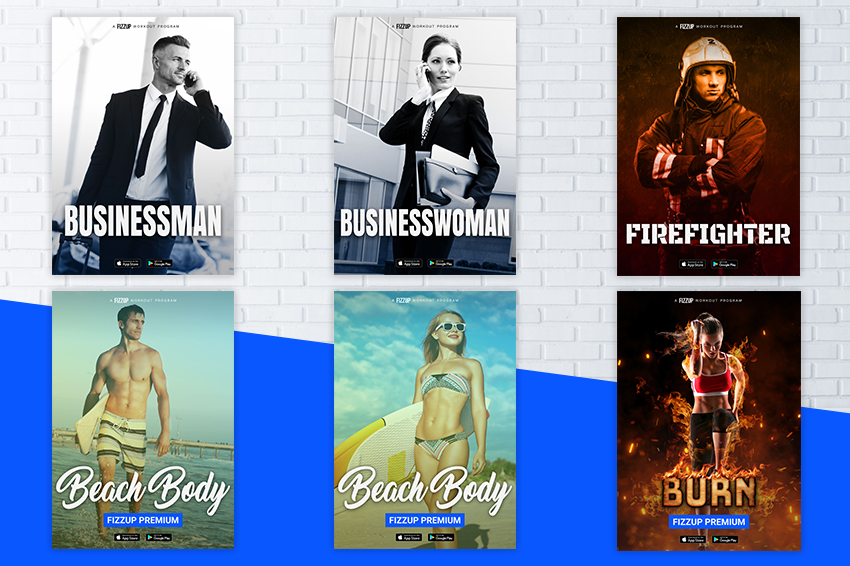 SO WHAT ARE YOU WAITING FOR?

FizzUp is now easier to navigate than ever! Open your app to discover all our latest additions!