Tadaaa! A new profile, new stats, a new calendar, a new dashboard and that's not even all of it! The start of 2020 means an explosion of new features on FizzUp!
Profile
The new FizzUp profile gives you an overview of your workout statistics. Access all of your history with just one click and view your upcoming workouts for your current program. There's no better way to stay motivated than by seeing all you've accomplished so far!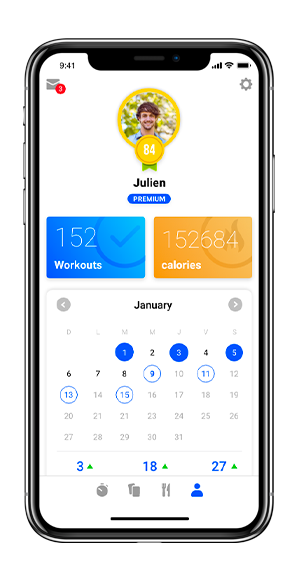 The new profile includes:
Profile photo (which you can change via your settings)
Total number of workouts you've ever done and the number of calories you've ever burned on FizzUp
Calendar
Monthly summary of your workout data
Progress reports for the programs you've completed
Calendar
With the calendar, you can view the history of your past and future workouts. Tap a day to see what was included in your workout and easily share it with your friends. You can also see your monthly workout stats (total number of workouts, calories burned and hours spent working out) at a glance. Try and beat these stats the following month to turn them green!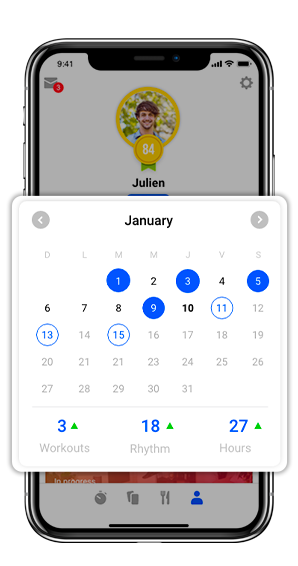 Progress report
In your profile, you'll find a list of progress reports for each program you've completed, which include:
Total percentage of improvement and percentage of improvement per exercise
Total number of calories burned
Total number of repetitions
Workout types
Total workout duration and average workout duration
Days of the week you worked out on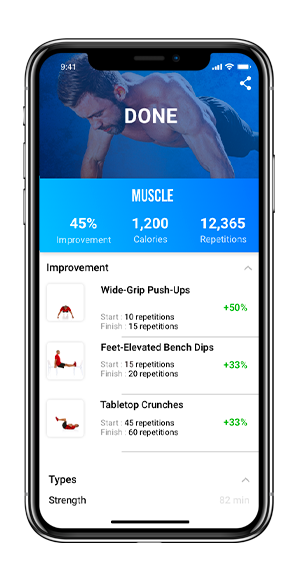 Programs tab
See which programs are new, view the programs you've already completed and find a new program to start. When you finish a program, a blue bar will appear at the bottom of the poster. How many programs can you turn blue?!

And remember, if you're out of inspiration, check out our guide for women and for men on how to pick your program.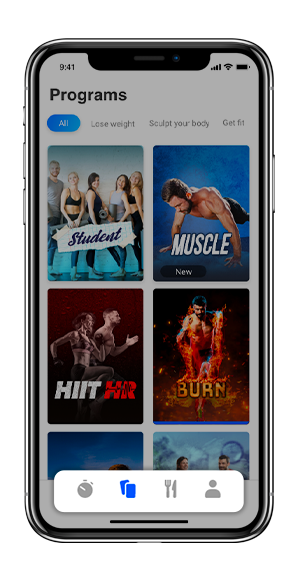 Dashboard
We've optimized the dashboard to help you quickly and easily access all of our workout content. You'll find your workout of the day at the top of the list, followed by your playlist of favorited workouts. Toward the bottom, you'll see your current program, the programs you've paused and our recommendations for your next program so that you've never out of ideas on which program to do next.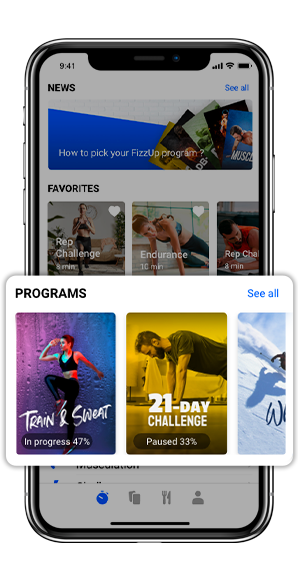 You can still view the old dashboard workout plan on the info page of your current program. Just tap on your current program and scroll down to the workout plan.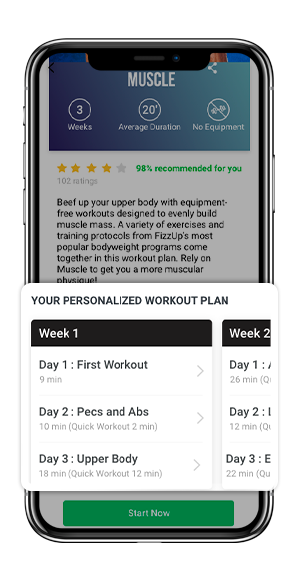 As you continue to discover the new dashboard, you'll see the list of Single Workouts under the programs. Workouts you've already done are displayed with a blue bar under the workout's thumbnail.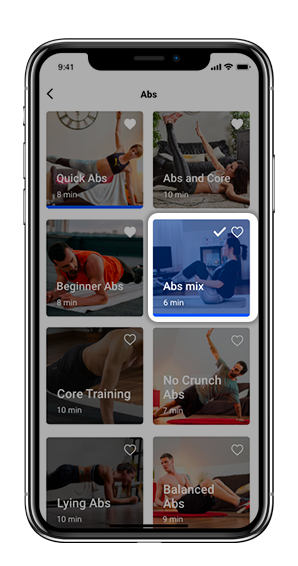 We could keep adding to this list of new features, but we're going to save the best for the weeks to come! But this list isn't too shabby! Until then, be sure to fill up your calendar with FizzUp workouts and who knows? Maybe sometime soon, you'll be able to add other sports and physical activities to it, too! 😉