We started 2019 off with a bang bringing you a ton of new content, and in February, we were still on a roll!
NEW CHALLENGES
Every two weeks, discover a new workout challenge under the "Workouts" tab in your FizzUp app. Two new challenge themes arrived this month, and they're an excellent addition to your everyday workout or a way to get in some extra physical activity on your rest day.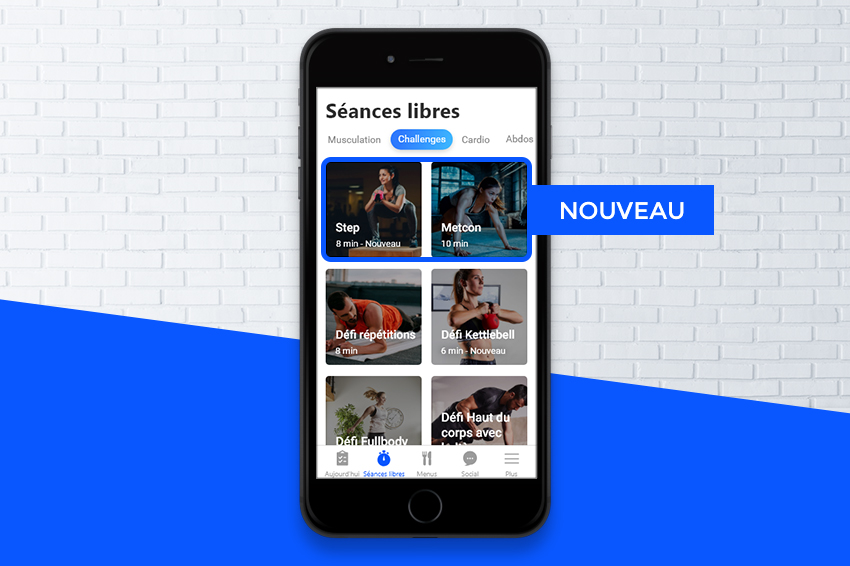 THE STEP-UP CHALLENGE
The step-up is an aerobic exercise favorite! If you want to build muscle in your thighs and glutes and whip your cardio into shape, then this challenge is for you! Don't have a plyo box? A staircase, low wall or a sturdy wooden crate will do the trick!
THE DOUBLE METCON CHALLENGE
Based on the program of the same name, metcon is a training method using three high-intensity circuits of two to three exercises while gradually decreasing your reps. Take as much time as you need to complete the reps. Challenging yourself is what matters most.
NEW PROGRAMS
This February, we've kept on rolling out new programs at record speed. Here's a recap of the three new FizzUp programs we released this month.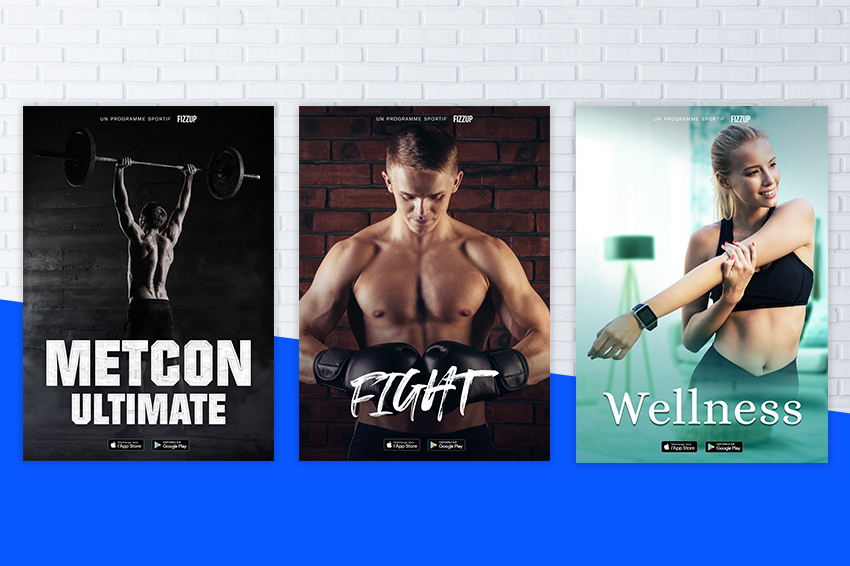 METCON ULTIMATE (UNISEX PROGRAM)
Want to take your limits to the next level? Introducing Metcon Ultimate, the next installment of FizzUp's Metcon programs.
Metcon Ultimate is a program that uses your choice of a barbell or dumbbells and is based on the metabolic conditioning method. Experience a wide range of metcon routines with four workouts a week for three weeks, each one combining exercises with and without equipment to push your body's boundaries.
With no muscle left behind, Metcon Ultimate is here to transform your physique! Ready to get out of your comfort zone and unleash all your athletic potential?
If you're looking for a demanding program with workouts to be reckoned with, start Metcon Ultimate now!
FIGHT (UNISEX PROGRAM)
Want to get a taste of what it's like to train like a boxer? Love testing the limits of your endurance and muscular resistance?
Immerse yourself in the world of mixed martial arts training with this three-week program of just four workouts a week and boost the athletic skills that are essential for MMA. Improve your speed, build explosive strength and target your core with this home workout program that will help you make it to the final round!
Fight is also recommended even if you don't do any kind of combat sport. If you're just looking for a challenge and want to ramp up your muscular and cardio endurance, this is the program you're looking for.
It's time to get in the ring with Fight, FizzUp's mixed martial arts workout program!
WELLNESS (MEN'S AND WOMEN'S PROGRAM VERSIONS AVAILABLE)
Looking for a convenient program to keep you feeling fit? FizzUp's Wellness is made up of low-impact workouts to gently improve your physical fitness. This no-equipment routine adapts to suit people of all levels to simply help them feel better in their bodies.
During this three-week program, eliminate back pain, breathlessness and achy joints with only three workouts a week that last about 20 minutes and make exercise fun!
By the end of this fitness program, you'll see and feel how your athletic abilities have blossomed.
RESULTS FROM OUR VALENTINE'S DAY SURVEY
In February, we conducted a survey on our users. Getting feedback directly from our community is a great way for us to bring you workout content you love.
Thanks to your participation, we were able to determine to what extent exercise has an impact on your sex lives, and the results are juicy! We discovered that people who work out on a regular basis have longer sex sessions. It's true! Want to find out more? Click here to check out our blog article.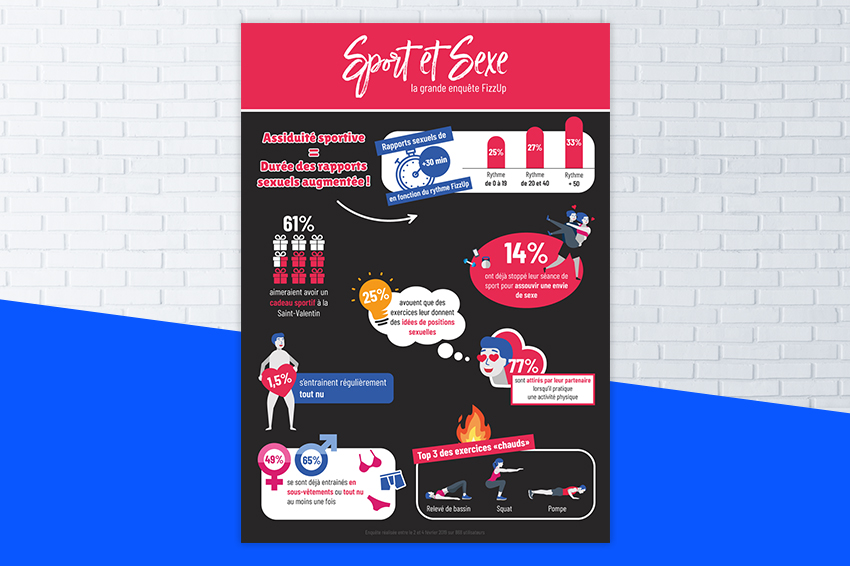 Many of you also recently gave us feedback about questions on exercise and workout content. We asked: Do you like abdominal exercises? Do you have an easy time with cardio? Is stretching part of your everyday workout routine? Using your answers, we were able to perfect a huge new feature coming in March 2019, so stay tuned!