Progress is at the forefront of what we value most here at FizzUp, and the key to progress is working out regularly. That's why we've created the Rhythm to keep you motivated throughout your fitness training experience. Now, it's taking on a whole new dimension: every Single Workout you do counts toward your Rhythm score!* Check out the latest on what makes your Rhythm tick!
YOUR RHYTHM REFLECTS YOUR DRIVE
Your Rhythm represents how often you work out with FizzUp. It helps you visualize the rate at which you exercise using a colored circle and a "meter" that increases with every workout. Can't find your Rhythm? Just check your profile.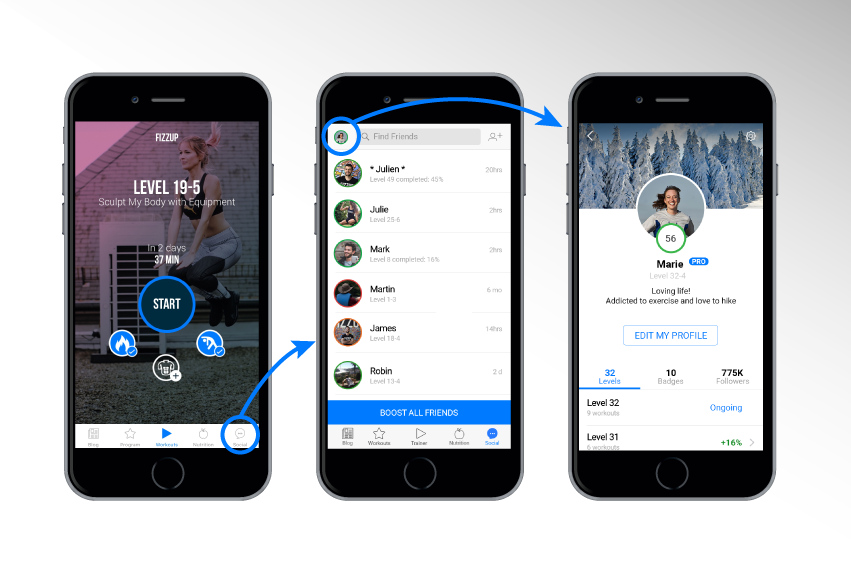 When you're one or two days late, your Rhythm turns orange. This is to warn you that if you don't start working out again soon, your score will drop, and that could throw a monkey wrench into your ability to get results.
If your Rhythm turns red, then you're more than three days late! That's when you'll start to lose 1 point from your Rhythm score for every day that you're late. Time to get back into your good habits and work out regularly so that your Rhythm score doesn't fall all the way back down to zero!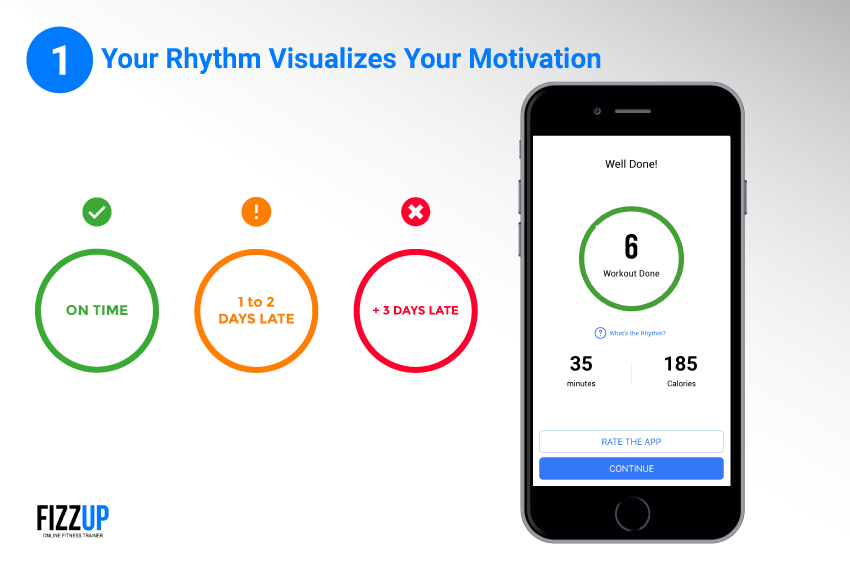 It's all up to you. Supercharge your motivation to make your Rhythm score skyrocket now!
The higher your score is, the more you'll see and feel the results! The Rhythm used to only take your regular strength training workout (with or without Add-ons) into account as opposed to the Single Workouts*. But now, that's a thing of the past!
UPDATE 1.25.2: A NEW RULE FOR THE RHYTHM
The Rhythm is getting a power-up, because now it considers any workout you do with FizzUp a reason to boost your score, whether that's your regular workout, a Challenge*, Focus program* or Stretching circuit*! No effort on the mat goes unaccounted for!
Why did we do this? Because we want to always give you a way to have a fun and motivating workout to keep you exercising regularly. Any kind of physical activity should count toward a green Rhythm!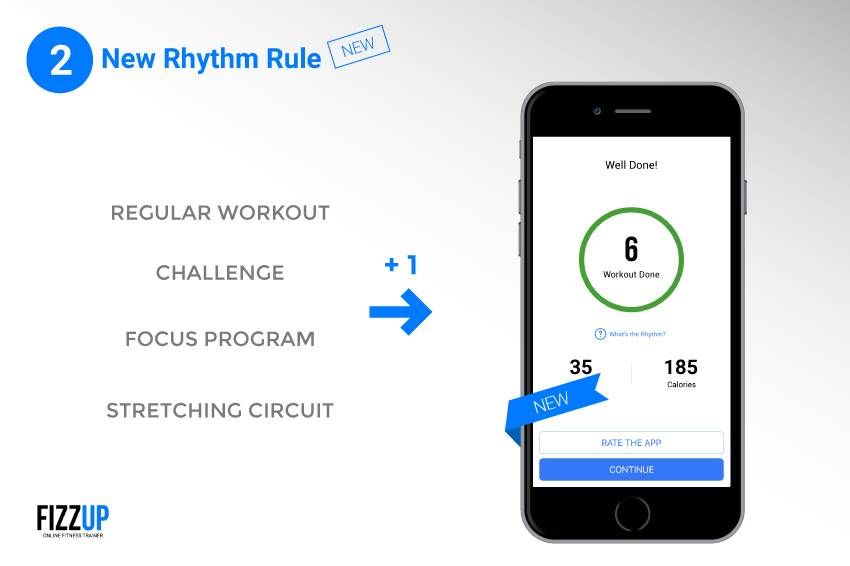 But there's one thing we didn't change: you can only increase your Rhythm score once a day, but you can always combine different kinds of workouts in a single day. If you're happy with what you've achieved with FizzUp today, then so is the trainer!
UPDATE 1.25.2: JUST ANOTHER WAY TO GET MOTIVATED
With this update, we're taking ANY workout you do with FizzUp into account to make sure your Rhythm score keeps on growing no matter how you choose to get active today.
If you're having trouble sticking to your regular routine, then turn up the variety when you do your daily workout. This way, you'll stay more open-minded to new possibilities and enthusiastic about exercise if you associate your time with FizzUp as an opportunity to just have fun.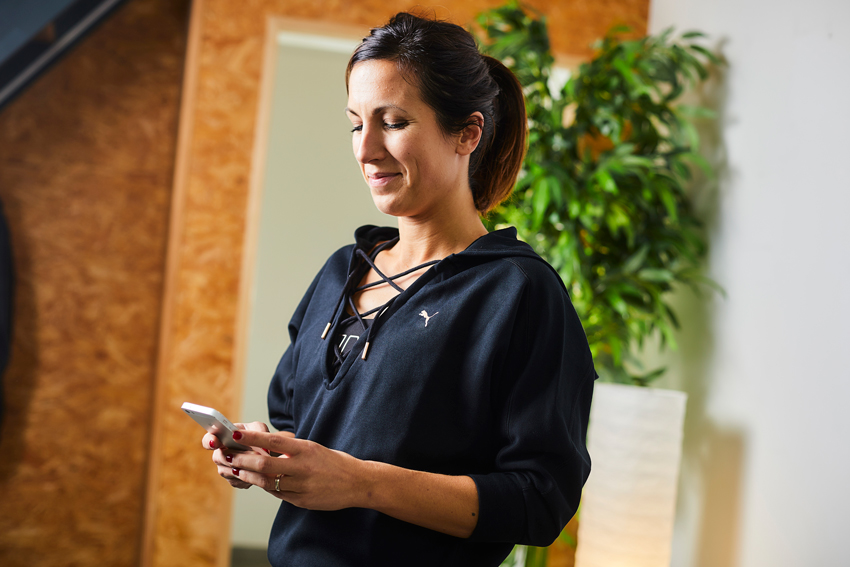 FizzUp's Single Workouts* are perfect for this. They help put more diversity into the way you move with the Focus programs*, Challenges* and Stretching circuits*, keeping you working out regularly so that your Rhythm score continues to go up and up and up!
Give this update a test drive the next time you open your app! Start a Focus program*, step up to a Challenge*, relieve some stress with a Stretching circuit* or stay on track to results with your regular strength training workout. All of them count toward a healthy Rhythm score!
*FizzUp PRO feature