Your suitcase is packed. You've got your sunscreen in your backpack and your camera around your neck. Counting down the days until your escape to the beach, mountains or rustic countryside? Sure you haven't forgotten anything? Here are our top five things not to forget for a fit and active summer vacation!

1 | YOUR PHONE

It's a staple in your everyday life, but how many of you have forgotten your charger or even the phone itself in the past? This year, remember to take it with you for only one reason: so that you can take FizzUp with you wherever you go! Your smartphone is the greatest tool to help you stick to your fitness routine while you're away.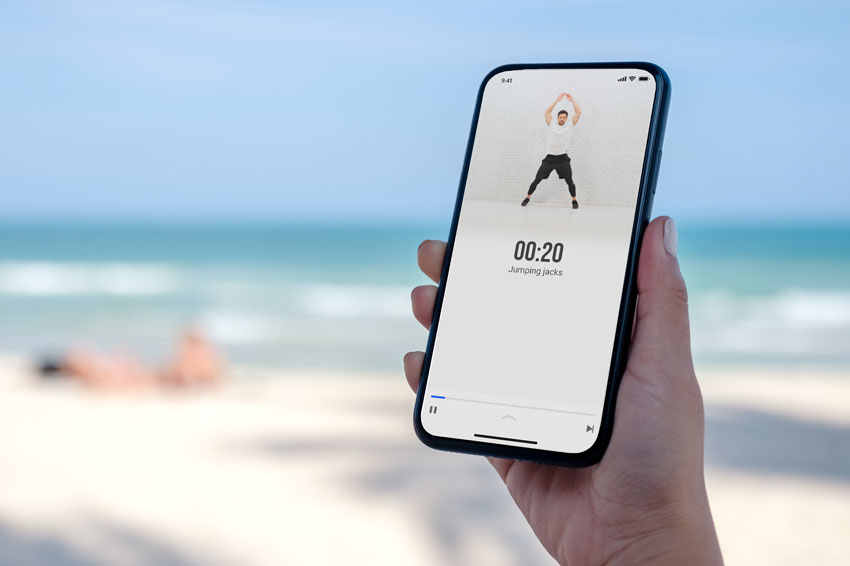 Even if you're doing a program that needs equipment and you don't plan on packing your dumbbells, you can keep using FizzUp by switching to another program. Just start the new program and your current program will be paused. This is also a great opportunity for you to take a break and recharge your batteries as you do a less demanding workout program.

You can also try one of our Single Workouts to spice up your routine! With so many options, it's easy to stay fit all summer long.

2 | AN EXERCISE BAND

No bigger or heavier than a bikini or swim trunks, exercise bands are a way to make your workouts more challenging. They get longer during the positive phase of a movement, creating more resistance for you. If summer's a good time for you to try new things, then give this piece of equipment a go! You can make an exercise band part of your FizzUp workout by adding it to squats, glute bridges or even push-ups.

3 | A BEACH TOWEL

Why not mix business with pleasure? You can use this key item for any vacationer to get a tan while you get fit. Start a core strength Single Workout on a towel at the beach to take a break from soaking up the rays. Just a little effort for lots of results!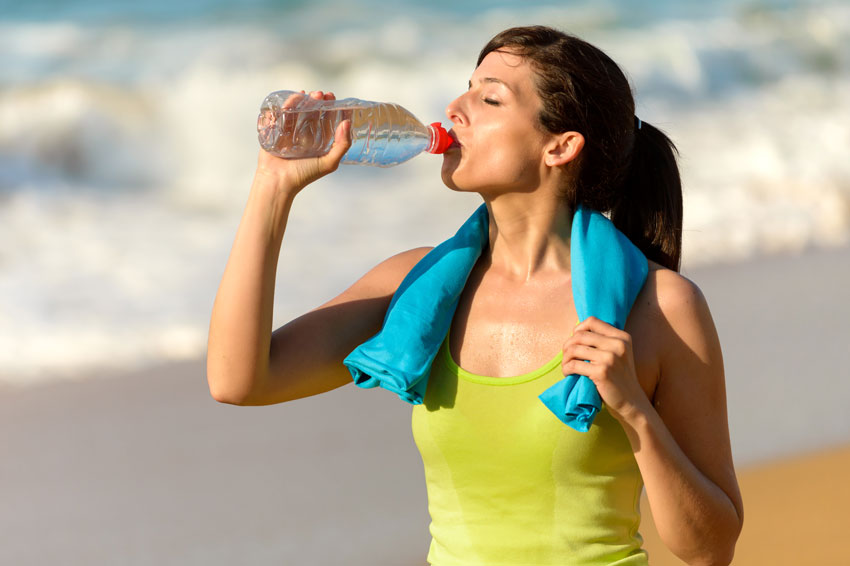 And here's a perk: this will keep you moving while you're in the sun, which means you'll achieve an even and flawless tan from head to toe! Believe us, this method is tried and true! 🙂

4 | A CASE OF WATER

We've said it before and we'll say it again and again: drink water regularly to stay hydrated!

As someone who's physically active, not drinking enough water makes you prone to health problems and can hinder your results. Drinking water will help you burn more calories when resting and suppress your appetite. And above all, drinking water gives you healthier skin, glowing skin! Who doesn't want to prevent wrinkles as long as they can?

Here's another perk: you can use a case of water like weights! It's easy to use a full bottle to add weight to squats and mason twists or to use it to do some biceps curls!

5 | A SUSPENSION TRAINER

There's so much to love about suspension training, which is why a suspension trainer should be your go-to workout tool this summer.

A suspension strap can be attached to a variety of places, like a doorway, pole, pull-up bar or tree. The suspension trainer is equipped with handles on each end, which you can use with both your hands and feet.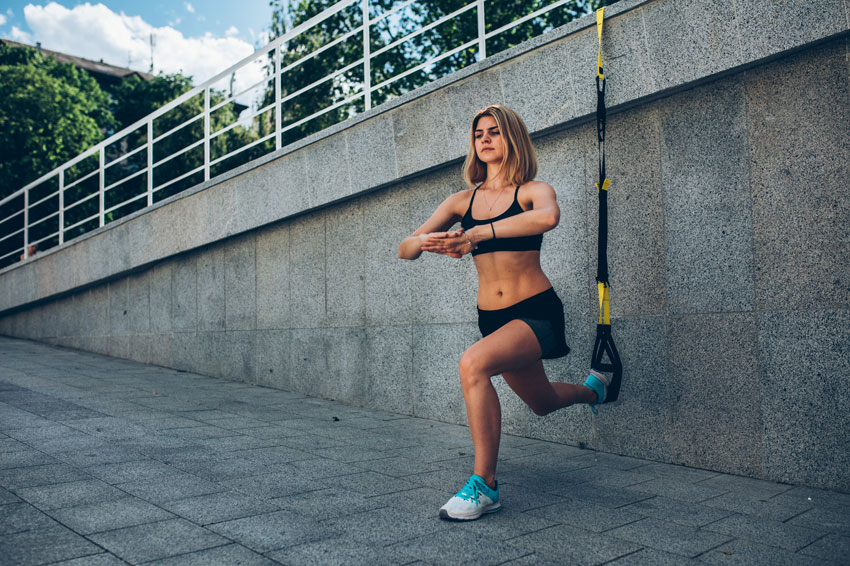 Many studies have shown that this is a particularly effective tool. A suspension trainer can be used for functional training, much like the kind of training you do with FizzUp. Rather than isolating the muscles as you work them, a suspension trainer involves several muscle groups with exercises similar to movements of everyday life. This type of bodyweight exercise is enhanced because of a balance and instability effect that strengthens and puts your deep muscles to work.

With a suspension trainer, you defy the laws of gravity to do an effective and in-depth full-body workout.

A suspension strap is compact and super portable. You can use it with so many more exercises than a simple pull-up bar, not to mention that it sharpens a range of important athletic skills, such as strength, endurance and flexibility.

So start our RX 70 program now and put your suspension trainer to the test!

Have a great vacation and see you soon on FizzUp!