2016 flew by fast. So fast in fact, that your Rhythm scores have soared to new heights, so congrats to all our users! Now it's 2017 and I and everyone here at FizzUp would like to wish you all the best for the new year. More than ever, helping you find your personal balance will be based on the chemistry between your body and mind, which is why I suggest making 2017 all about letting go of your inhibitions.
Let go of your inhibitions
Today's society encourages us to be perfect, to control everything from our emotions, to our image, to our relationships and so on. Letting go of your inhibitions is, by definition, the opposite of control, but remember that this doesn't at all mean that you should completely let yourself loose or lose interest in the world around you. Letting go of your inhibitions uses your self-confidence to liberate you from personal constraints! Exercise helps you build self-confidence and letting go of your inhibitions uses the confidence you've gained through exercise to help give you a newer, lighter and more peaceful outlook on life. Your body and mind make up the combination you need to help your inner self find more happiness.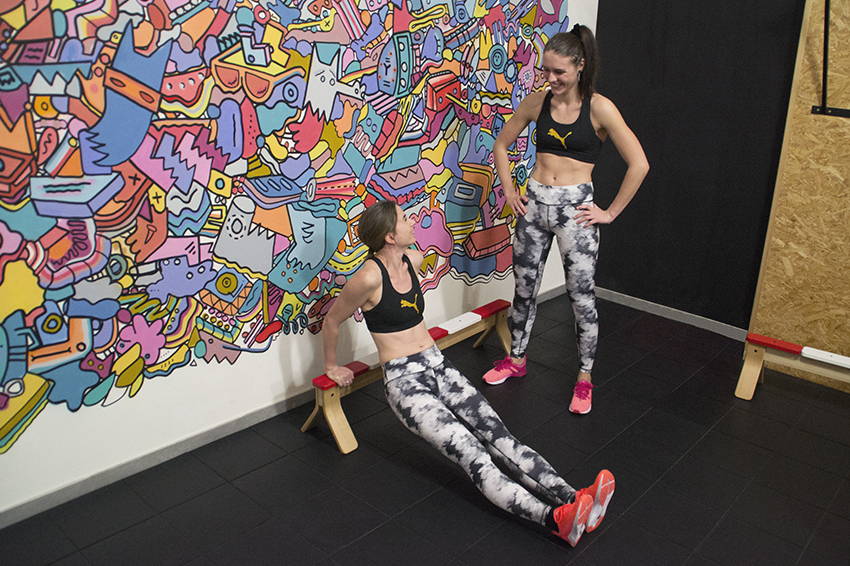 How to let go of your inhibitions
First, you should start with this idea in mind: constantly thinking about a problem is completely ineffective. On the other hand, detaching yourself from a persistent problem helps you put things into perspective and gives your brain time to come up with solutions. This is a good example of letting go of your inhibitions. In other words, letting go of your inhibitions goes completely hand-in-hand with taking action but each action should be original and varied.
There are many things you can work on to help you effectively let go of your inhibitions. Here's a list of the most concrete examples of actions you can take:
You don't need to always be right: admit when you're wrong and let others tell you their point of view.
Stop wanting to have control: give more flexibility to yourself and others.
Be positive: free yourself from negative thoughts.
Don't criticize: focus on others' strengths.
Don't try to impress others: the more authentic you are, the more others will be impressed by you.
Push your limits: spread your wings to fly as high as you can.
Don't resist change: it's the key to personal evolution.
Don't dwell on the past: live in the present, because life is a journey, not a destination.
Face your fears: fear is just an illusion that you've created.
Stop trying to please: perfecting your image is an action that completely alienates you from your true self, whereas the richness of you who are lies in your personality and uniqueness.
Whatever you do, remember that exercise is a catalyst for letting go of your inhibitions, provided that your physical activity is guided, not controlled. That's why exercise should always be something you enjoy, not a quest for performance or competition. FizzUp draws on its values and individuality in this in mind: to get you moving for a better life.
Just leave it to FizzUp!
Exercise will help you accept yourself as you are and bring out your potential in order to boost your self-confidence. Everyone is different, and we all have inside of us a wealth of qualities and uniqueness that make us great.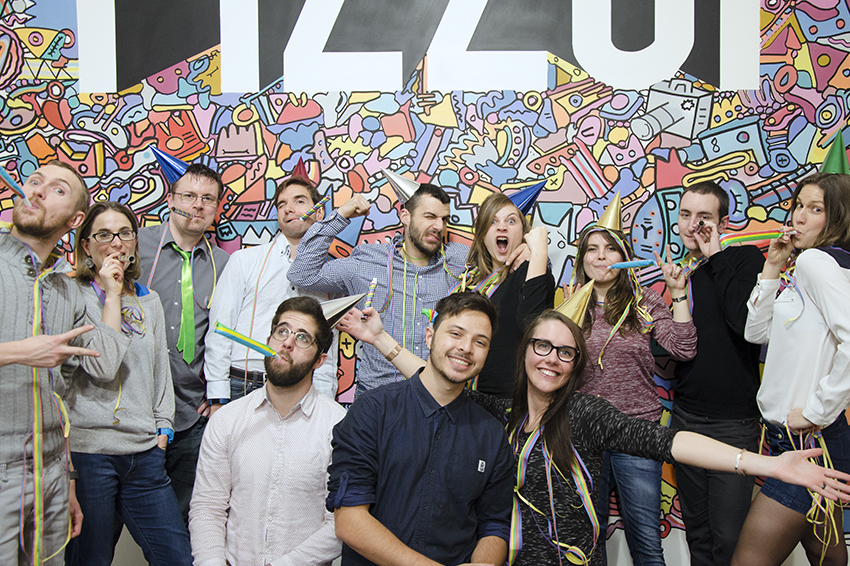 FizzUp's goal is to help you bring out your inner greatness. To do this, we work hard to offer you the most advanced online fitness training experience possible using short and equipment-free workouts that are personalized for every user.
In the last few months, we've brought you several new features to significantly improve your fitness experience:
New workout programs: We've changed how the workouts are planned in order to make them shorter. We've also worked to give more variety to your workouts so that each one is unique.
New exercises: Workouts that are more varied and complete are now available to give your motivation a boost.
New warm-ups: Now they're more fun and work more of your body, getting you geared up before you get to the heart of your workout.
New Focus programs*: You can now work every muscle group in your body in addition to your basic fitness training.
A new goal: The "Become an Athlete" goal has just been released and is the essence of the best that FizzUp has to offer.
As you can see, we've recently updated all our fitness training features for your enjoyment. But that's not all! Our mobile app has also been evolving:
A new dashboard: With more color and beautiful photos, the new dashboard features the FizzUp ambassadors.
The FizzUp Nutrition Guide: Now you can view your FizzUp recipes right in the app.
The FizzUp Premium Motivation Package: If you're not sure how to do an exercise correctly, take a video of yourself doing it and send it to us. We'll help you perfect your technique if need be.
I can't resist the urge to share with you all the exciting new features coming your way in 2017! First of all, we'll be continuing to make some big changes to the workouts. Our goal is to enable you to try and evaluate all your fitness training program has to offer so that you can better adapt your workouts to suit your needs and expectations. You'll also be able to add equipment to your workouts, if you own any. Lastly, we're also going to add a new "Wellness" section to FizzUp in 2017. More information on this is coming soon.
2016 was all about personal achievement and many of you shared your body transformations with us through your moving testimonials. We're counting on you to keep sharing your transformations with us while you let go of your inhibitions in 2017. We wouldn't be here without you and are always listening to your feedback to help us keep improving the incredible fitness experience brought to you by FizzUp.
Have a great 2017!
*FizzUp PRO features