When you're just starting or getting back into a physical activity, sometimes it can be hard finding the right time to work out: the exact and most opportune moment when your body and mind are ready to go at the same time. Whether your workout is only 15 or 30 minutes long, sometimes it's difficult to make time for your family, job and fitness in the same day, typically because you just don't have enough time. To do something about this, you need to set aside a specific time of day that works best for you and most importantly, that you'll stick to. We'll break down all the different possible times of the day.
1 | WORK OUT IN THE MORNING FOR A GREAT START TO YOUR DAY
In the morning before going to work, set your alarm clock to go off 30 minutes earlier than usual, then unroll your exercise mat and do your workout. Working out in the morning helps you activate your metabolism and keep it working at full speed for several hours. You'll be ready to attack your workday. What's more, you can focus on other priorities for the rest of the day because you already did your FizzUp workout.
Say goodbye to getting up on the wrong side of the bed! Physical activity triggers the secretion of hormones that directly affect your mood. Endorphins, dopamine and serotonin: this is the winning combination that's guaranteed to put a smile on your face.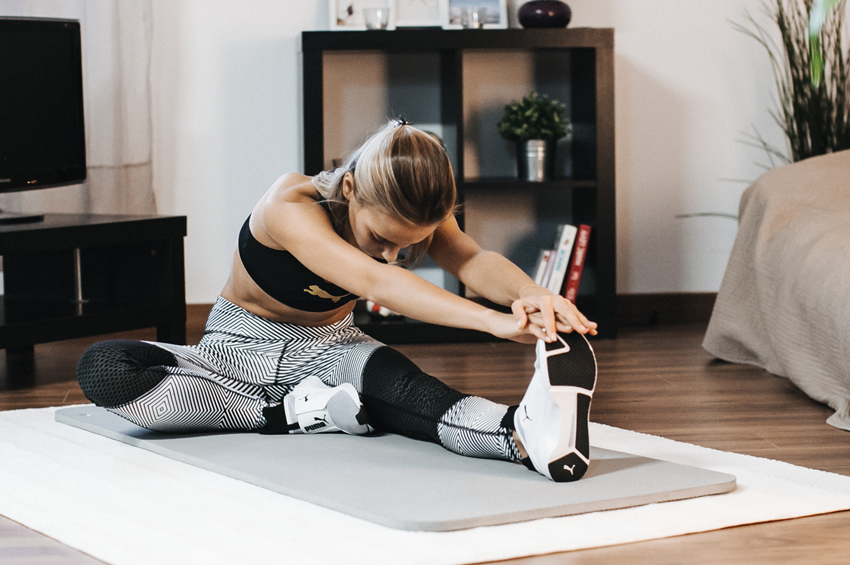 Don't forget to eat breakfast before or after your workout to get your fill of energy. Take the time to have a cold or hot beverage and some fruity breakfast bark that you made the day before to keep you full all morning long. If you're pressed for time, try making a smoothie like the ones in the FizzUp Nutrition Guide, which are the best option for giving you a quick energy boost.
Trainer's tip: Set out your equipment and make your breakfast the day before so that you don't waste any of your precious time in the morning.
2 | WORK OUT AT LUNCH TO MAKE THE MOST OF YOUR TIME
At lunch, if your work environment allows, use 20 to 30 minutes of your lunch time to do your FizzUp workout. Release all the stress and pressure you've built up throughout the morning and be ready to tackle the rest of your afternoon.
Why not invite your colleagues to join you? Refer and encourage them through the app. There's no better way to boost your motivation than working out in a group. Working out with a partner or in a group helps you push your own limits and builds team spirit.
Make the most of your work environment by using your office chair to do easy exercises like bench dips and encourage your colleagues to do the same!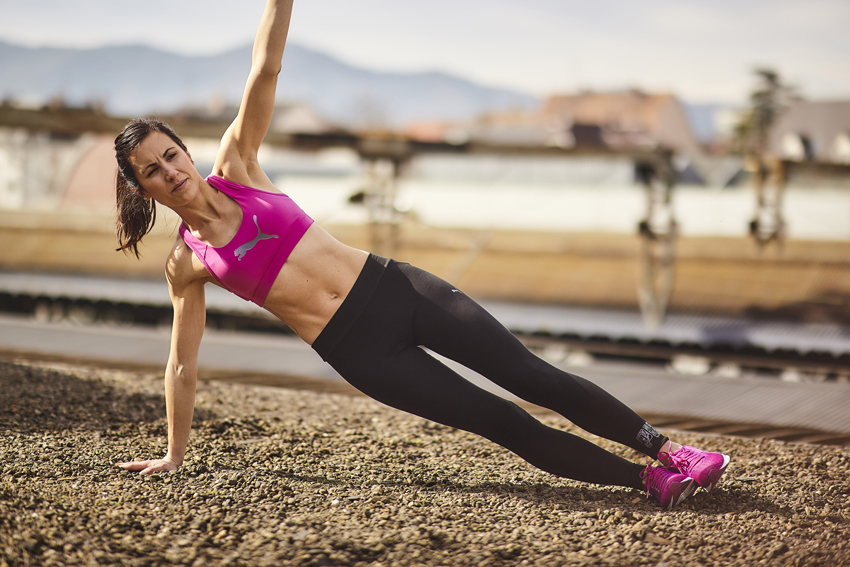 It's totally possible for you to stay in great shape, even if you have a time-consuming office job.
Trainer's tip: Don't forget to set aside 20 minutes to eat and get the fuel your body needs to tackle the second half of your day.
3 | WORK OUT IN EVENING WHEN YOU GET HOME FROM WORK
In the evening after work, clear your mind and relieve accumulated stress with your FizzUp workout to help you unwind after a long day.
Whether you've been sitting all day in front of your computer screen or running around all over the place, you shouldn't let that stop you from doing your workout. For instance, one way to get back your motivation is to do your workout as a couple with your partner or spouse as part of the FizzUp adventure. You'll start to motivate each other and push your limits together.
Need another reason to work out after 4 pm? This is the time of day when your body is most apt to exert physical effort. A study conducted by researchers at the French National Institute of Health and Medical Research showed that there's a connection between your body temperature and muscle strength. 10 healthy men were tested every 4 hours, between 6 am and 10 pm, to determine when they were most apt to exert physical effort. The highest rates of muscle strength were recorded at 6 pm, while the lowest were recorded at 6:00 am. Because your metabolism and body temperature peak at around 4 pm, this explains why muscle cells better respond to exercise in the evening. That's why you'll feel like your FizzUp workout is easier later in the day, because your body's strength is at its peak. Your muscles are less prone to injury when they're warmed up and supple.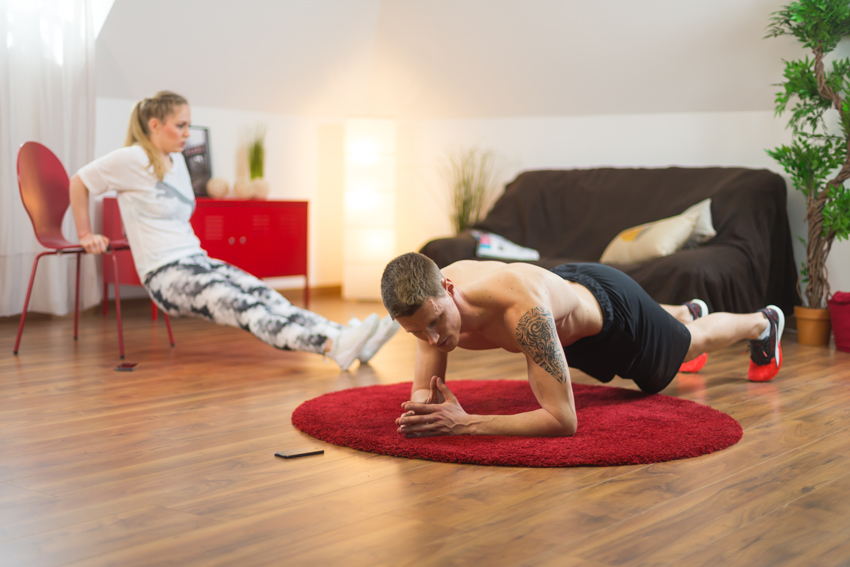 Avoid working out after 8 pm. This could cause sleep problems by deregulating your sleep cycles. You also shouldn't go to be late because this can reduce the benefits that are linked to your recovery.
Trainer's tip: Exercising at the end of the day should be used as a way to unwind and let off some steam. It should never feel like a chore at the end of the day. It will feel like a great close to your day and you'll be proud of yourself when you get to the end of your workout.
4 | THE BEST TIME TO WORK OUT IS UP TO YOU!
[quote cite=Julien from FizzUp[align='right']The best time to work out is the time that's best for YOUR body.[/quote]Whether it's in the morning before going to work, at lunchtime or in the evening when you get home, it's up to you to figure out the exact time of day that working out is best for you. Once you've found the best time to work out, you can get into a fitness routine with three workouts a week, which will always help you exercise at the right pace.
By setting clear goals for yourself and sticking with your workout schedule, you'll achieve what you want. Just remember one important thing: working out diligently and regularly are the keys to making progress and lasting changes.