To have a good workout, you need the right kind of clothing. Even if you do your FizzUp workout without any equipment, that doesn't mean that your chest shouldn't be well equipped. Finding the perfect sports bra is vital for physically active women; it helps you avoid pain in your neck, back, collarbone and shoulders.
How to find the perfect sports bra
To find the perfect sports bra, first you need to know what size you are. Wear a bra that's the right size for you gives you optimal support and 10 times the comfort.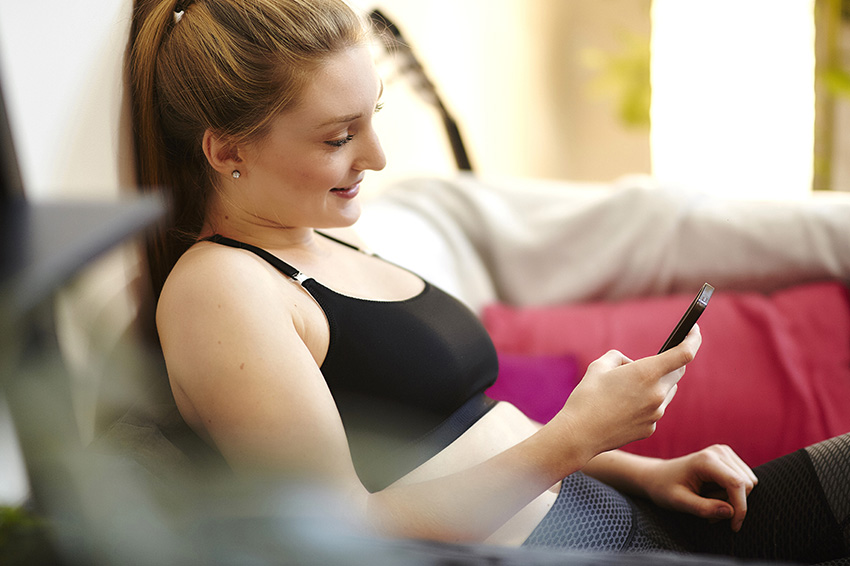 This might be a no-brainer, yet 7 out of 10 women don't know their bra size. To help you make the right decision, take your own band and bust measurements using a flexible tape measure.
Measuring your bust:

Wrap a flexible tape measure horizontally around your back, then lay it across your chest without pressing on it to measure the circumference in inches.

Measuring your band:

Keep the tape measure wrapped horizontally around your back, then place the tape measure under your breasts. This will give you the back circumference.
To determine your cup size, subtract your band measurement from your bust measurement. Each difference has a corresponding letter that indicates your cup size.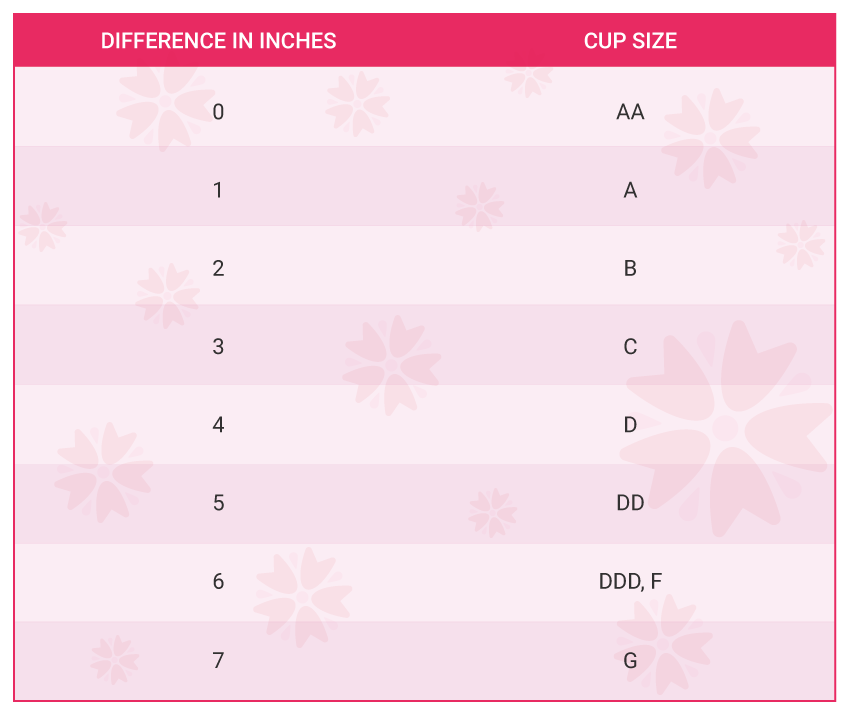 How to find the perfect sports bra: pay attention to the adjustment
Your sports bra should never be too tight or too loose. You should feel comfortable and able to do any exercise your FizzUp trainer tells you to do.
Also pay attention to how the straps are cut. If you've chosen the "Become an Athlete" goal or if you always do the exercises included in your Cal Burner Add-on*, focus on X and Y cuts. They'll give you the support your chest needs.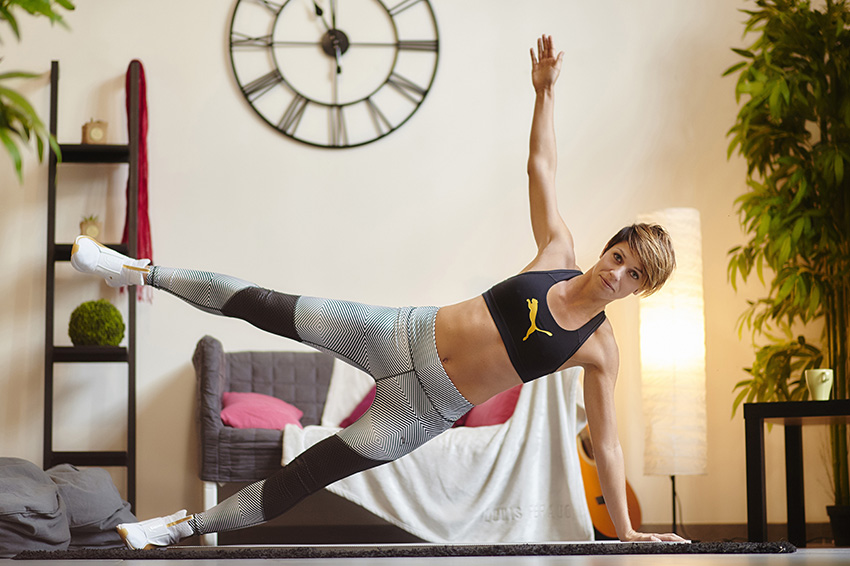 They'll also give you more freedom of movement. Physically active women with larger breasts may also prefer sports bras with wider straps.
The material is also important while looking for the perfect sports bra. Go for high-quality fabrics and materials that will efficiently evacuate sweat when you workout gets intense. The material should also be flexible enough so that you don't feel like it's restraining your movements. Flat-felled seams help avoid friction that's often the cause of sweating. Spandex also gives you more stretchiness, but it can also make you more feel damp.
Now you know all the ins and out of finding the perfect sports bra. All you have to do is choose the one that's best for you to work out in comfort and style.
*FizzUp PRO Features