Daylight saving time goes into effect at 2 am on Sunday, March 11 in the United States and at 1 am on Sunday, March 25 in the United Kingdom, which means that longer, sunnier days are on their way. Even though you're going to lose an hour of sleep, you can be happy knowing that summer is closer than ever. To make this transition as smooth as possible, here are a few tricks to try to help you best adjust to daylight saving time.
1 | A SHORT HISTORY OF DAYLIGHT SAVING TIME
Daylight saving time as we know it today has only existed for about 100 years, but we know that ancient civilizations had a similar system thousands of years ago.
It's a commonly accepted fact that Germany and Austria were the first countries to use daylight saving time in 1916. However, a few hundred Canadians were already setting their clocks ahead only eight years before, on July 1, 1908.
But daylight saving time didn't spread to the rest of the world until Germany and Austria officially started turning their clocks one hour ahead on April 30, 1916 in an effort to reduce the use of artificial lighting to save fuel during World War I. A few weeks later, the United Kingdom, France and several other countries did the same, although a majority of them went back to standard time once the war was over. It wasn't until World War II that daylight saving time conquered most of Europe.
It was finally adopted as a law enacted in the United States in 1918, but repealed in 1919 because it was so unpopular. After much confusion over the years, the Energy Policy Act of 2005 extended daylight saving time. From 2007 on, it begins at 2:00 am on the second Sunday of March and ends at 2:00 am on the first Sunday of November.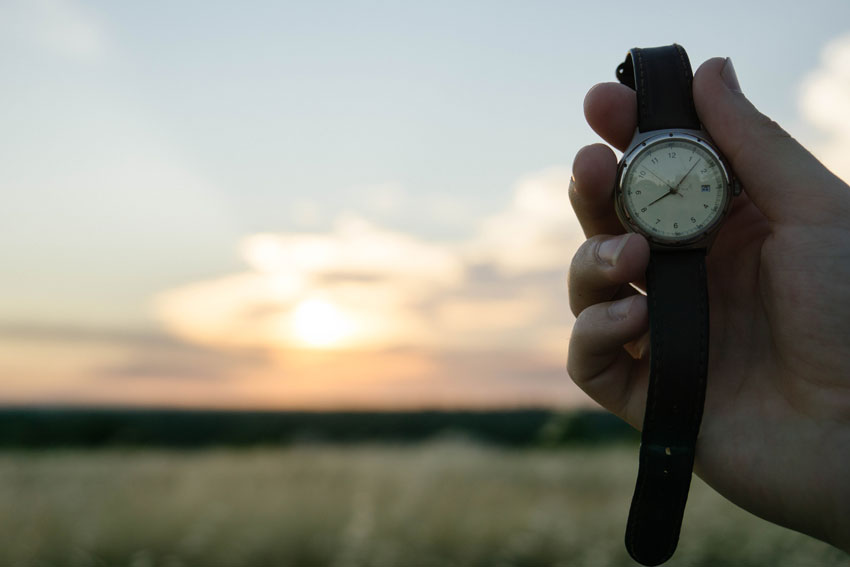 In most of Western Europe, daylight saving time begins at 1:00 am GMT on the last Sunday of March and ends at 1:00 a.m. GMT on the last Sunday of October.
Today, around 70 countries change their clocks twice a year, although places such as Russia and most of Africa and Asia don't observe daylight saving time.
2 | LISTEN TO YOUR BODY WHEN IT'S SPEAKING TO YOU
Many doctors agree that your body needs one to three weeks to adjust to the new schedule.
Adjusting to daylight saving time impacts your life as a physically active individual. This means it could take your muscles more time to recover because of a lack of sleep or cause an intensified feeling of fatigue during exercise. To cope with these symptoms, make sure to drink water constantly to stay hydrated and have a banana, nuts (such as walnuts, almonds or hazelnuts) or an energy bar 60 to 90 minutes before your workout for a power boost.
According to several doctors and sleep specialists, humans need to maintain a steady sleep cycle in order to function properly. Adjusting to daylight saving time changes the time at which you wake up and go to sleep, the length of time you spend sleeping and the times at which you eat. All these factors are harmful to your body.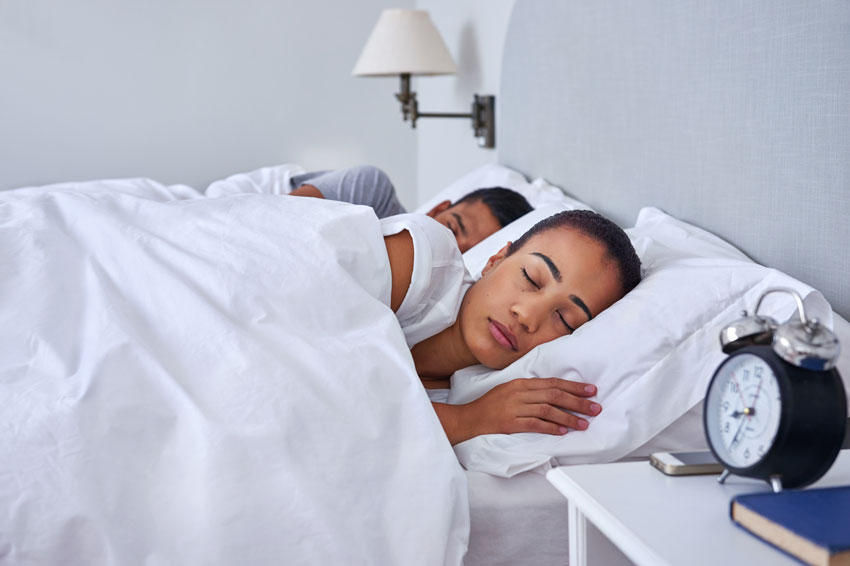 Did you know that when you adjust to daylight saving time, your biological clock is thrown off, making it harder to get restful sleep because this can cause sleep and mood problems, difficulty concentrating, worsened fatigue and a loss of appetite in some people?
The key is to not force or upset your body. When you're adjusting to daylight saving time, don't change your habits! Go to bed at the same time you always do on Saturdays and get a good night's rest. For instance, if you go to bed on Saturdays at 11 pm, get 8.5 hours of sleep like any Saturday. After all, sleeping in is what weekends are for, right?
Listen to your body. If the next night you feel like you need to make up for that hour of sleep you lost because of the time change, try going to bed earlier than usual. Do an entire FizzUp workout giving it all you've got to ensure that you'll be tired enough to go to bed early. Your bed will look all the more appealing after some heart-pounding exercise.
3 | A FEW TRICKS TO HELP YOU ADJUST TO DAYLIGHT SAVING TIME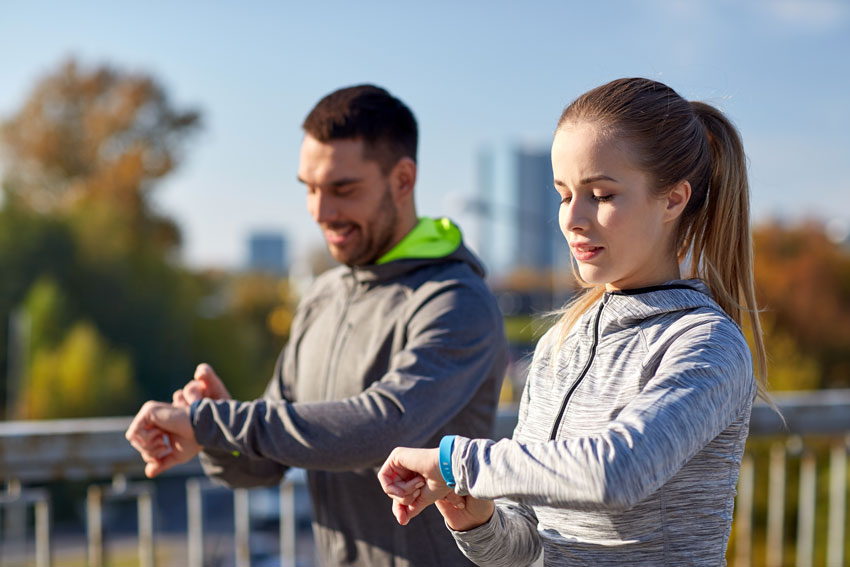 Follow the sun's morning rhythm and get up a little bit earlier to start your day off on the right foot. Some exercise at the crack of dawn will do you good and give you a gentle wake up so that you can tackle your day.
You can take a nap or go to bed an hour earlier than you normally would if you feel drowsier than usual during the day.
Eat seasonal fruits and vegetables. They're high in nutrients and satisfy your seasonal dietary needs because Mother Nature knows best!
Don't drink caffeinated beverages after 5 pm, such as tea, coffee or energy drinks. This makes it easier for you to sync your body with the daylight and go to bed relaxed and ready to sleep.
Before you hit the sheets, do a calming activity. Read a book instead of watching TV that stimulates your brain, take a hot shower to loosen up your muscles and ventilate your bedroom beforehand. These good habits will help you get the most out of your night's sleep and some real rest.
What's the good thing about daylight saving time? It means there are longer, brighter days ahead!