Feel like giving up? Lost all hope? Then you need to read this inspiring success story that's guaranteed to give you a motivational boost, stat. Stéphanie tells you how she was able to lose weight and keep it off with FizzUp. Twelve weeks of working out regularly and using FizzUp's recipes helped her lose over 17 lb (8 kg). This is her story.
2017, THE YEAR I TOOK BACK CONTROL OF MY FITNESS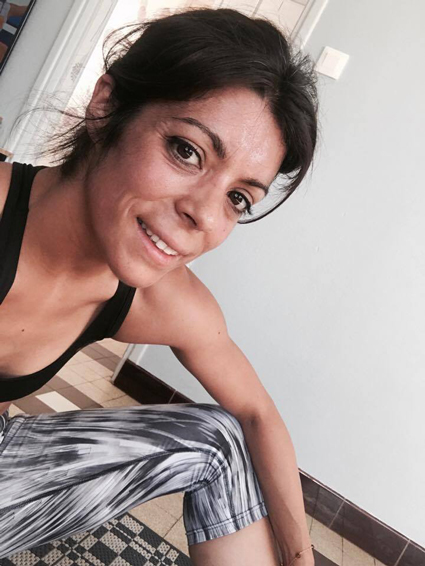 Hey there, fellow FizzUp fitness fans! My name is Stéphanie. I'm 37 and have three older kids. I gradually started gaining weight when I quit smoking six years ago, but I've been doing baton twirling for years. It did good things for my mind and body, but then I took a break from physical activity, which also took away the opportunity for me to feel fully satisfied with my life. I made any excuse not to make any physical effort: no time, no motivation, it was too hard, too far away or missing something or I didn't like the instructor… I had a wake-up call at the beginning of January. That's when I signed up for FizzUp. I liked the idea of it and was determined to get results. I read all the articles on the FizzUp blog to keep up my motivation and got more and more determined as time went on. With my schedule, I could work out alone in peace enough times during the week. I put everything I had into it, hoping to get real results. I had a clear goal in mind: in three months, I wanted to lose 15 to 22 lb (7 to 10 kg). I really wanted to get back a more balanced physique with a FizzUp workout every two or three days. I felt like this challenge was right up my alley. I said to myself, "Stick with it… it will all be over in three months!"
It didn't go as planned… it went 100 times better than I could have hoped. 2017 has been the year I took back control of my fitness.
IT TOOK 12 WEEKS TO REACH MY GOAL
I did my workouts according to schedule and stuck with it for three months. Now I can't (and don't want to) stop. With FizzUp, I quickly felt an improvement in my "power" and cardio endurance. I'm not the world's greatest athlete, but I felt that the exercises got easier to do. As time went on, I was dreading my workout less and less. In the end, I was actually excited for it! Now I always say I've gained explosive power whenever I talk about exercise. My body feels complete. I've easily been able to start running. Sometimes I do my workout with my oldest daughter or my husband, which is really nice.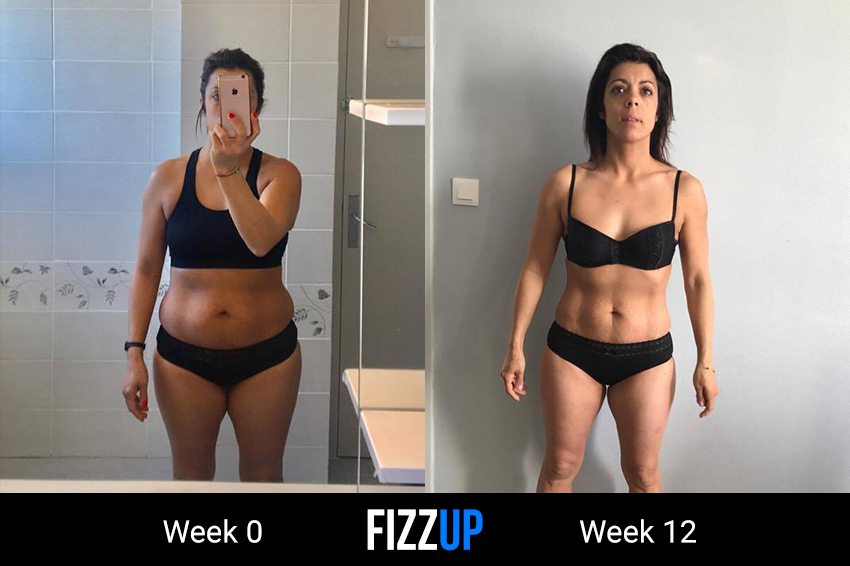 I've been working out regularly with FizzUp for five months now. Things weren't great all the time. Temptation was everywhere, especially when it came to food. I'm a huge foodie and didn't plan on changing my eating habits at all. Once I tried the tips and started making a few recipes in the FizzUp Nutrition Guide, everything else fell into place.
No joke, I completely changed my eating habits just by having breakfast in the morning! It keeps me full all morning long so that I won't indulge in any sweets that came my way. I also started eating a mid-afternoon snack. I realized the hardest part of this challenge was changing my diet. FizzUp is always there to guide me and help me make the right food choices. I was able to succeed because I could finally understand the benefits of food and nutrients for my body's function. My kids and husband absolutely love all the different meals I make. They're healthier versions of everyday recipes. All you have to do is use wholesome ingredients, because some are more nutritious than others.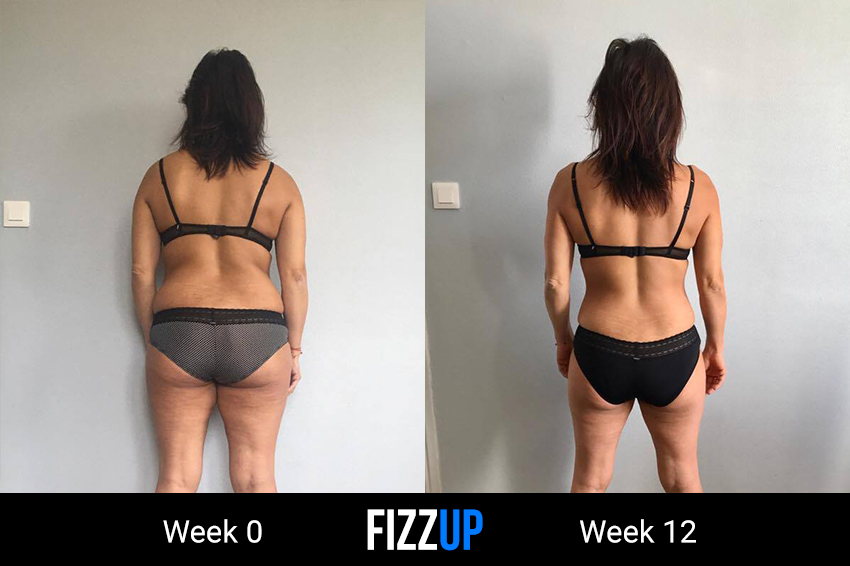 Now I've lost 17 lb (8 kg), so you could say that I've reached my goal. Numbers aside, the before/after photos blew me away. My workouts have become one of my top priorities. I can change them up depending on my mood and schedule. Now I want to build muscle in my lower body, which I've overlooked for quite a while. And I'm pretty sure I can when I think about the results I got when I wanted to lose weight.
Stéphanie's story has something to inspire many women who want to slim down! Never throw in the towel. It might seem like a long road ahead of you, but if it leads to results, isn't it totally worth it? Show the trainer how driven you are to get results and change your eating habits for the better with the FizzUp Nutrition Guide today!