Even people who are already strong love FizzUp. Sam, a police officer and experienced athlete, was able to build strength, power and muscle mass thanks to the FizzUp trainer that fits in his pocket. Nothing could surprise him… not even an HIIT workout. Sam relied on FizzUp for successful physical training, enabling him to pass several police fitness tests.
May I see your body-building license, please?
I started doing sports when I was 12 years old. When I was young, I started with karate, then I did that along with running, which is one my greatest athletic passions. I continued until I reached the national level when I lived on La Réunion Island. When I was 34, I stopped high-level sports when I went through a major lack of motivation for a period of time.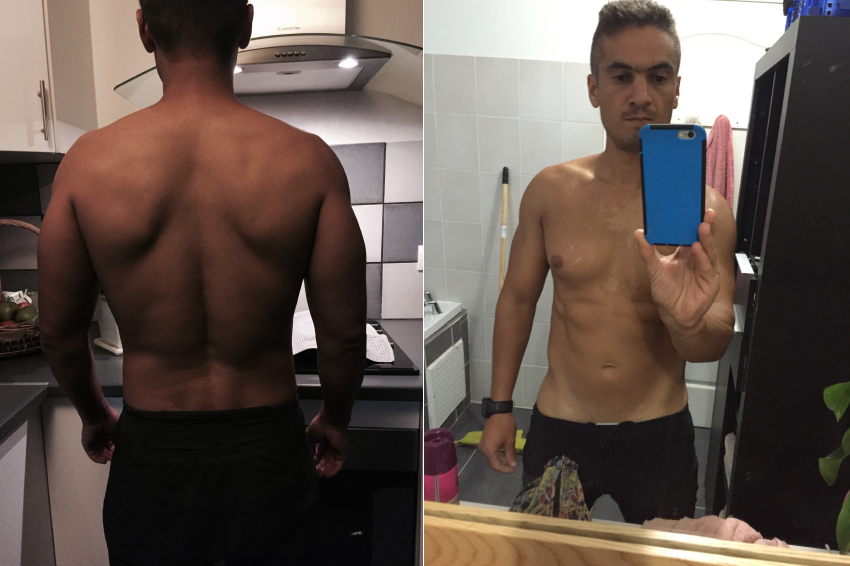 Sam used FizzUp to feel better while building muscle
I stopped doing any physical activities. I had absolutely no desire and didn't see the point of continuing. Last year, I discovered FizzUp and that's when I finally got back my desire to exercise. This program rekindled the athletic flame that had gone out inside of me. I remembered the reasons why I had always played sport: to push myself beyond my limits and make progress, and also because of the challenge, and the feelings of wellbeing and pride. Whereas before when I had a low morale, I felt stronger both physically and mentally when I got back into working out my entire body on a regular basis. FizzUp helped me feel the sensations of working out that I used to love: the soreness the day after a good workout, the sharp pain in my muscles and the burning sensation when I finished my circuits that reminded me that I was indeed alive. It's such a stimulating feeling.
Becoming a body-building Pro
[quote cite='FizzUp Nutrition Guide Tip #45 – How to eat according to your goal' align='right']Divide up your nutritional intake as much as you can throughout the day. Besides traditional breakfast, lunch and dinner, opt for two snacks (one in the morning and one in the afternoon) of approx. 30g of oleaginous fruit (for example, approx. 25 almonds).[/quote]
I made a fresh athletic start with FizzUp when I set a new goal: gaining muscle mass without any equipment and using only my body weight. Before FizzUp, I tried try the Lafay method, but I didn't like it and I also didn't get any results.
First, I started with the free FizzUp program, then I wanted to make even more progress so I signed up for FizzUp PRO, like many other users. I wasn't disappointed: I was pleased with the variety of muscle-building exercises. The Focus programs are a real plus when you want to get faster results.
This fitness training service has really enabled me to make progress, get ripped and build endurance thanks to the FizzUp PRO Cal Burner Add-on in the program included in the program. The difference between FizzUp and other methods resides in the nutrition guide tips and the ability to add targeted muscle-building programs to the basic strength training exercises. I'm referring to the Focus programs, which have enabled me to strengthen my back like the Back Focus and the Pecs Focus.
Because I like to cook, I was thrilled to receive the tips from the trainer thanks to the FizzUp Nutrition Guide. I use the FizzUp recipes often, which I tweak or add to with ingredients of my choice. The trainer even takes into account those who want to build muscle and beef up with these recipes. Just like the FizzUp PRO workout program, the recipes are adapted every user's goal, which I love.
A tip from the trainer: To get more results and have even more fun during your workouts, try different pull-up and push-up positions.
FizzUp, the secret to successful physical training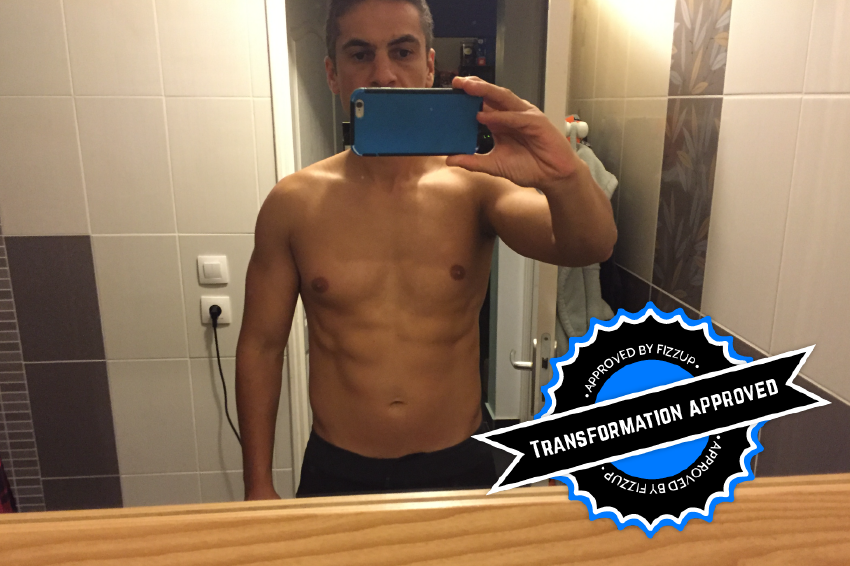 I work in a response unit for the French national police force. That's why being in top physical condition is an absolute must, in terms of both strength and endurance.
Preparing for the fitness test
FizzUp has enabled me to improve and maintain my physical fitness. With this method, I was able to pass several fitness tests. I did the pre-test for the law enforcement units with two five-meter rope climbs, and as many repetitions as I could do for push-ups (65), followed by five minutes of rest, dips (30) and pull-ups (24). I also did the Copper test where I ran 3,100 meters. I was working out all by myself with the help of the application and thanks to the virtual trainer, I passed the test. I recommend FizzUp to anyone who wants to pass a fitness test or build muscle mass. If it worked for me, it will work for you!
Police response units recommend FizzUp
My colleagues were surprised at how quickly I transformed my body. They wanted to know my secret. I told them about FizzUp, and they've all become fans. Now they're working out with the FizzUp method. Because the program is comprehensive and can be adapted to suit anyone's physical fitness level, anyone can make real improvements and progress over the long term. I was able to evenly build all of my muscles. What's more, I can always challenge myself using the evaluations at the beginning and end of each level. I see the number of repetitions I was able to do before starting, and I try to beat my record. It really gets me motivated! Like #TeamFizzUp, I also like to share my accomplishments with others on social media, showing the progress I've made physically and in return, I get encouragement from others.
A tip from the trainer: If you're not a part of the police force, you can still stay in shape even with an office job. FizzUp fitness training goes where you go, on your tablet, laptop computer or smartphone.
Sam has used and approved FizzUp fitness training. In addition to successful physical training, the most downloaded fitness application in France makes it possible to maintain your physical fitness and build muscle mass where you want, when you want.