Like Lisa and Vivien, Nicolas discovered FizzUp when he wanted to find a fitness trainer that would help him completely transform his body. Nicolas tells you how he entered a virtuous fitness circle thanks to the FizzUp trainer.
From judoka to experienced athlete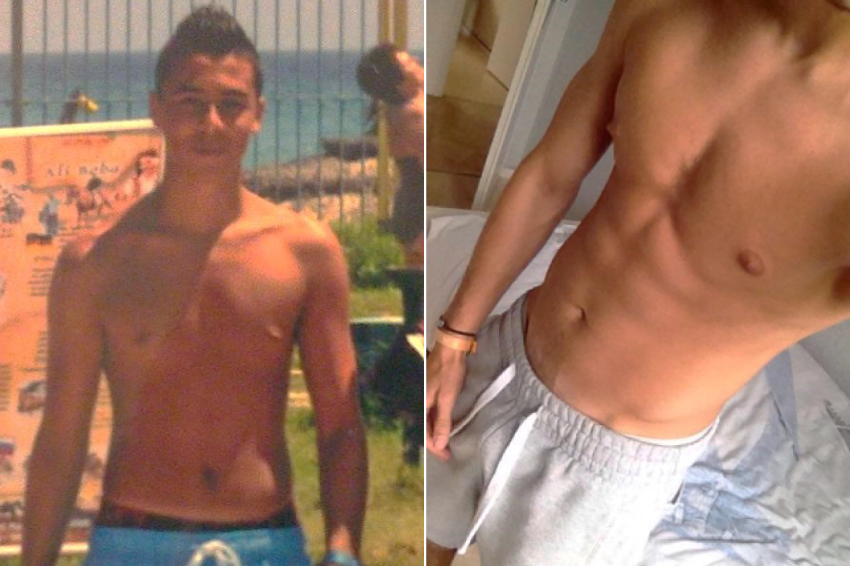 My name's Nicolas. I'm 20 and I'm 6' 9" and weigh 128 lb (58 kg). I've always been physically active. I can't sit still for an entire day without doing something. Even when I'm sick, it's hard for me to just sit around. That's probably because I've always played sports. When I was really little, my dad wanted to play sports so that I could learn important values such as friendship, courage, honesty, honor, humility, respect, self-control and courtesy. Playing sports is the classroom of life.
I got my judo certification from the club where I've been practicing the sport since I was three. I got my black belt when I was 16. As of now, that's the only club where I've evolved as a judoka. I can unwind, have fun and hang out with my friends there. I've had a high-level of competition for a long time. When I've had a bad day, exercise helps me let everything out.
For me, it's so important to keep my entire body in shape with a muscle-building program if I want to get results. All the major athletes maintain their physical fitness with specialized workouts that go along with their regular sport. There are definitely some skills that I couldn't learn without a fitness tool like FizzUp.
I found out about FizzUp when I was looking for a way to become a better version of myself, like Alain. It seemed like the perfect tool to use along with judo. I also just wanted to get a body I like, because as a teenager, I didn't have the body that I have now. Just before summer vacation in 2016, I said to myself, "Go for it. If everyone else can do it, so can you!"  So that's when I did some research online to find a fitness training app. I was quickly able to find an article that talked about the advantages of the FizzUp program. I quickly realized that FizzUp had a great quality for the price, and that really got me interested in the app. The other reason why I decided to give it a try was knowing that it's a company recognized by the French Ministry of Higher Education and Research.
I already knew about bodyweight strength training method because I used to do it, but I never followed a set program. I'm someone who gets really motivated once I know what I'm doing. I just need to know exactly what I need to do and when. For me, FizzUp was a real eye-opener. I just have to follow the trainer's instructions in the application.
FizzUp gives you a healthier lifestyle
To start a workout program like this, I asked myself a few questions: "Do I have the time?  And the motivation? And a healthy lifestyle?" That's when I took the time to think before I started using FizzUp.
I've been doing the FizzUp PRO program since July and I haven't missed a single workout for the time being. This is a terrific application. It takes everyone's fitness level and goal they want to reach into account, and doesn't get me discouraged at all. It's not only a workout program; it's also a community, articles, tips and a team that cares about its users, and that's really awesome!
I never miss a workout. I squeeze my workouts into my schedule during the week. I've really learned how to manage my time around my workout program. I know which day I need to go grocery shopping, which day I have an appointment (so in that case, I'll do my workout in the morning), and so on. Working out regularly is important, but so is having a healthy lifestyle.
I've read a lot of articles about nutrition and I've learned a lot about how to get into healthy eating habits. I even bought a kitchen scale… and I know I don't need to take it to the extreme, but if I want to stay in great shape, I can't leave anything to chance. Then, I planned out my typical weekly schedule and I started my FizzUp program. As the weeks went by, I got the FizzUp nutrition tips that went perfectly with what I was trying to accomplish.
My diet is really important! I drink lots of water and never skip a meal: a balanced breakfast, a snack at 10 am, a lunch at noon, and another snack at 4 pm (or after my workout), then dinner. In terms of my intake, I try to get the same amount of protein at every meal. To build muscle, eating protein is a must, so yeah, it's kind of a hassle to eat white turkey meat for breakfast and eggs at 4 pm, but it's just something I had to get used to and when I started to get visible results, I was really proud of myself. And besides, it's really easy to eat healthy using the FizzUp recipes! I print out every new tip I get and set it aside. Sometimes, when I feel the need, I take out my tips and read through them so I can brush up on my healthy habits.
And here's something else that's important: rest. I really try to sleep eight hours a night so that my muscles can recover like they should. I also feel a lot better after I get a good night's sleep.
FizzUp helps you enter a virtuous fitness circle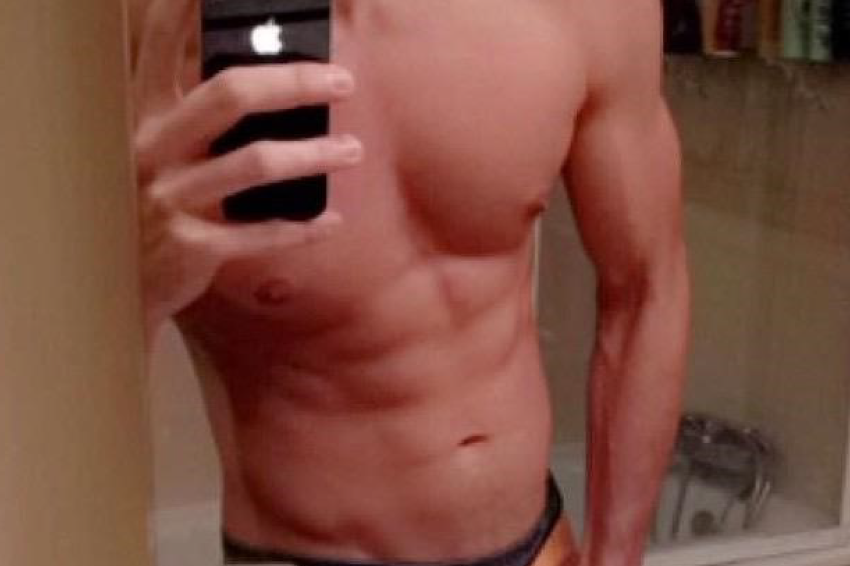 I think that if you want to stay motivated and keep working out regularly, you have to share your experience with your friends and family. If you can do your workout with a partner, that's even better. Personally, I do my workout alone every time because my friends and family aren't that motivated or don't have the time. I remind myself that I'm doing this for me, and keep this philosophy in mind: stick with it, keep working out and you'll get results.
What's great about the FizzUp application is that even for people who work out alone, you can get the support you need: emails, testimonials and reminders from Julien, the trainer, are there to keep you going. What's more, even your followers can send you a boost of encouragement! From a psychological point of view, FizzUp boosts my self-confidence and I can let out all the stress from my day. After my workout, I feel so much better and more motivated than ever.
As for the Focus programs, I always do them at the end of my workout and I try to switch between the Arms and the Pecs Focus. I usually activate the Cal Burner Add-on before I start my workout because it's really great for sculpting my body. As for the Six-Pack Add-on, I activate it every time I work out and I'm just as motivated as the last time I did it.
It wasn't long before I noticed something while working out with FizzUp: if you want to reach your goal, you need to work out; if you get results, that means you're motivated and now in a virtuous circle. That's why I would recommend FizzUp to anyone, whether they're a beginner or an experienced athlete. Sign up and start your FizzUp experience! You don't have to be an athlete to start, but you have to start in order to become an athlete! Everyone has their own motivational quote when they need a boost. I'll leave you with this quote that gets me motivated: "The harder the battle, the sweeter the victory".
Now it's your turn. Enter a virtuous fitness circle, boost your self-confidence and take better care of your health! Nicolas has set a strong example to help you overcome a lack of motivation and remember why you want to start a workout program to get back in shape.