When you start working out with FizzUp, you set a clear goal for yourself before you discover that what you get out of it goes above and beyond your expectations. Morgane was able to build stronger mental fitness with FizzUp. She'll never shy away from another sport ever again because now she knows that the only thing that can stop her comes from within. That's why she won't stop building inner strength to step up to any challenge. This is her story.
FROM NO DRIVE TO OVERDRIVE
A little more than one year after I stopped and started several at-home workout programs when I wasn't that motivated, I decided to get back into it again. That's when I found FizzUp. I don't really like challenges, so I didn't think I'd get very far! But I kind of discovered it by accident, so I said to myself, "Why couldn't I do this?" I had to think about it first, because the idea actually scared me a little. Having clearly set goals, needing to stick with my workouts and do them on a regular basis and eating a balanced diet all felt like hassles that I wasn't sure I could keep up with.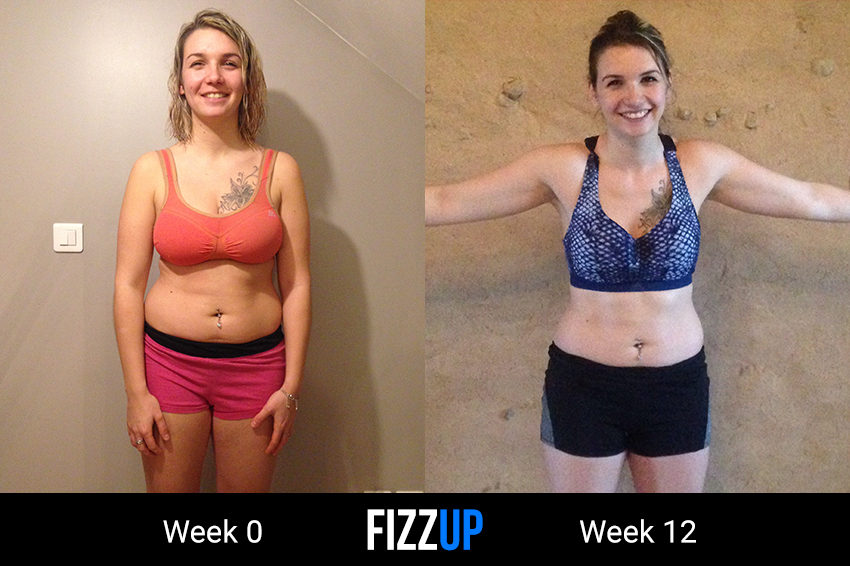 I felt a bit under pressure, which I later realized was totally pointless! Twelve weeks flew by and I was feeling more and more satisfied with every passing week. The FizzUp community and my family also played a role. It's really encouraging to share my experience with people I know, who also keep me motivated.
My first goal was to feel better in my body and my second was to get better at outdoor sports, like hiking and skiing. With FizzUp, I have it all! First, I learned to like my body even more, but most importantly, I started to feel stronger in my mind.
Every day, I work on appreciating the present moment so I can push my limits even further. I know that my efforts, challenges and goals are small compared to a lot of other people's, but what matters most is how accomplished I feel. Every little triumph I made was all mine. And that's priceless!
BUILD STRONGER MENTAL FITNESS WITH FIZZUP
After three months with FizzUp, I decided to keep going, especially because of FizzUp's close-knit community. We've really been able to build a strong team spirit. Besides FizzUp, I wanted to try out and play other sports. I bought a mountain bike that I've already used to go on some fantastic rides to get some exercise in. I also started running. I've already tried it a thousand times before, but this time, I've got the mental strength to keep me driven no matter what (or almost). FizzUp has taught me that taking the first step is never easy, but the longer you do it, the more enjoyable it gets.
Like I was saying, I love doing outdoor sports. Because I like running (or eventually learned to like running), I knew I had to try trail running, so I recently gave it a shot. AND OH MY GOD! I absolutely loved all the things I was feeling in my body when I pushed my limits in the beautiful countryside, in comparison to regular running. I can't wait to do it again. In the meantime, I'm going to keep doing my FizzUp workouts along with my outdoor sports. I'm really excited for ski season to start again. I think it will be easier for me because I'll be in even better shape by then, I hope.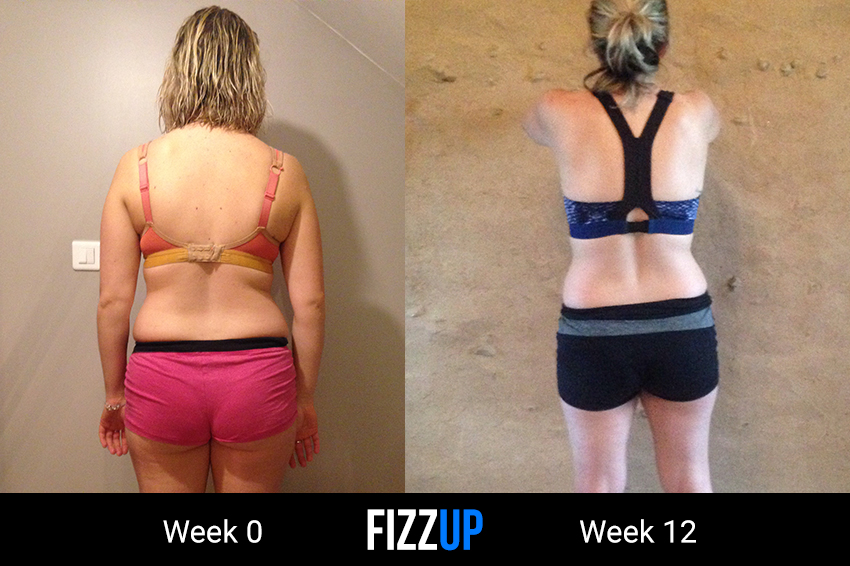 All in all, I wanted to lose weight (which I did), but that's not even what I'm taking away from this experience. I've improved my outlook and mentality, so now I'm more optimistic. That's the reward I've earned. This experience has made me grow as a person. I've learned things about myself and about other people, too. I've opened my mind. It's easy to build stronger mental fitness with FizzUp and let go of your inhibitions. Thanks, Team FizzUp, for this amazing experience.
Like Stéphanie and Émilie, Morgane has discovered a whole new side of her potential. To build stronger mental fitness with FizzUp, you need to give yourself time. Eventually, you'll find that fitness is just another way to live a happy life. Never throw in the towel! Join Morgane on FizzUp now.