Ladies, "muscle building" isn't just for men. To get a evenly toned and sculpted muscles, try the FizzUp PRO bodyweight muscle-building method. Like Marlène, you'll notice a difference with workouts you can do right at home, three times a week, that are equipment-free and last less than 20 minutes. Just leave it to the FizzUp fitness trainer.
Start your muscle-building program for women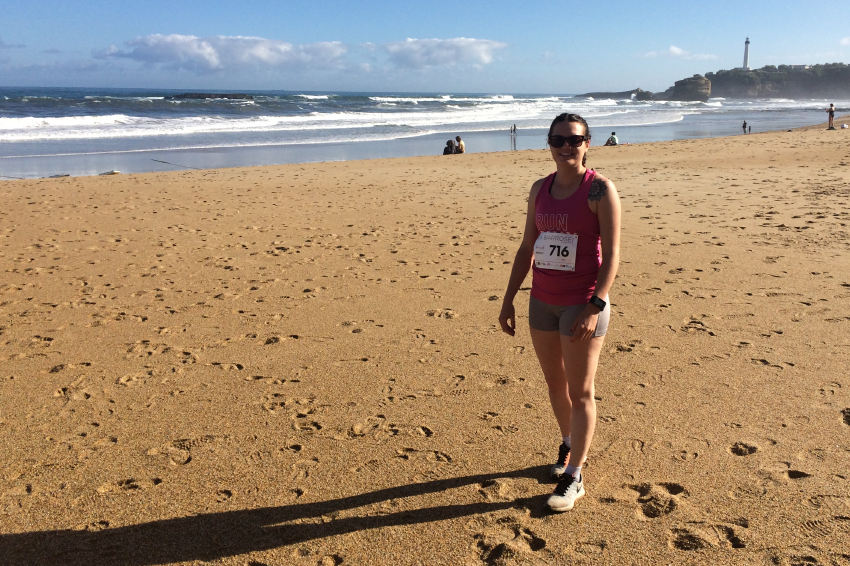 My name is Marlène (@YelloowCaat) and I'm 24. I've always loved sports. When I was five, I started playing basketball and I never stopped (except for two years when I was 16 because of school). I love all kinds of sports… team sports, racket sports, running and outdoor sports. That's why I did a fitness elective when I was in high school. Those were some great years! I think the ski course I took will always be one of my favorite memories. About two years ago, I decided that I wanted to start building muscle, even though I think this expression sounds pretty "manly," so I prefer to say "fitness" or "strength training".
I discovered FizzUp on social media. I love trying out new fitness applications because I hate getting bored when I do the same workout routines. That's why I decided to give FizzUp a try. My original goal was to lose weight, or more specifically, to burn fat and sculpt my muscles. FizzUp was the first fitness application that really motivated me to work out regularly but without any hassle. Ever since the app update that included the Rhythm, I really try to not miss a single workout. The biggest advantage of FizzUp PRO that I should point out is that you don't need any equipment to work out and make progress.
FizzUp vocabulary: The Rhythm in the FizzUp application shows you how regularly you work out. Your score goes up every time you do a workout without any late days. That's the tool the trainer gives you to keep working out diligently and to stay motivated. He even puts together motivational workout playlists to keep your ears happy.
Using FizzUp PRO to reach my goal with a muscle-building program for women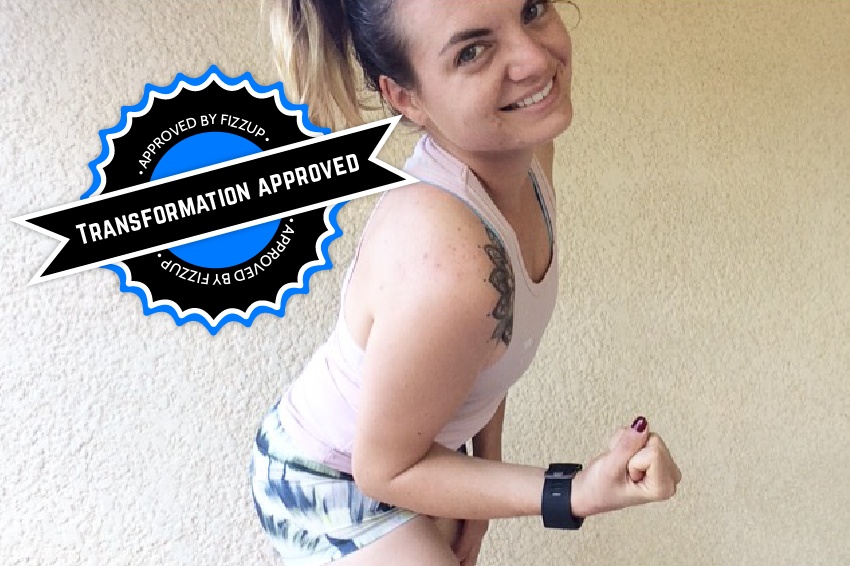 After trying out the application for a few weeks, I decided to take the next step and become a FizzUp PRO member. That was the first time I had paid for a fitness program and I'm still really satisfied with it. I also decided to use the FizzUp Nutrition Guide to eat a healthier diet in addition to my fitness routine. I really like getting tips from the FizzUp Nutrition Guide, like one of the latest ones I received that I have mind: [quote cite='FizzUp Nutrition Tip #25 – How to read a nutrition label' align='left']Get into the habit of taking a quick look at the ingredient list. Bear in mind that the shorter the list is, the better the food is for you! [/quote] "How to Read a Nutrition Label". When you pair them with a workout program, these tips and tricks add a lot of value. I haven't tried any of the recipes yet, but I will soon because they look delicious! I also wouldn't mind sharing photos of the recipes I make with #TeamFizzUp on Instagram.
Before starting the workout program, I had already started to balance out my diet. That's why the app's nutrition tips are a big advantage in helping me reach my goal. To build muscle and get visible results, I absolutely have to change my eating habits. I've already tried the Full-Body, Glutes and Arms Focus programs. When I'm feeling up for it, I like to do a Focus after my regular workout. Most of the time, I do the entire workout by activating all the Add-ons (Cal Burner, Six-Pack and Stretching). I really love how the FizzUp workouts are put together. The "basic'" part of my workout (that's adapted to suit my current goal), helps me target the muscle groups I need to work. Then, the Cal Burner Add-on gets my heart beating, makes me sweat and burns calories. The Six-Pack Add-on (the area of my body that I never work enough) completes the workout and the stretches are great for helping me return to rest. Sometimes I also do the Focus programs on the days when I don't have a FizzUp workout. For example, I'll do the Flat Stomach Focus after I go for a run. I'm so happy with my experience and the body I'm beginning to transform.
I like to do my workout in the late afternoon after I get off work. It clears my mind and helps me unwind. Seeing the progress I make throughout a level really gets me motivated. The goal is to be able to really give it all you've got at the end of the level. I'm always so proud of myself when I complete my level with a good progress score! I stay organized so that I can keep working out regularly. I usually travel on the weekends, so I always have my sports bra, shorts and running shoes in my bag. I have to admit that it's not always easy to get away for 30 minutes to do my workout when everyone's doing something else. But that's a reason to be proud of yourself!
FizzUp vocabulary: The Focus programs last five minutes tops and complete your basic workout by targeting a specific muscle group in your body. You can give them a try when you become a FizzUp PRO member.
The advantages of FizzUp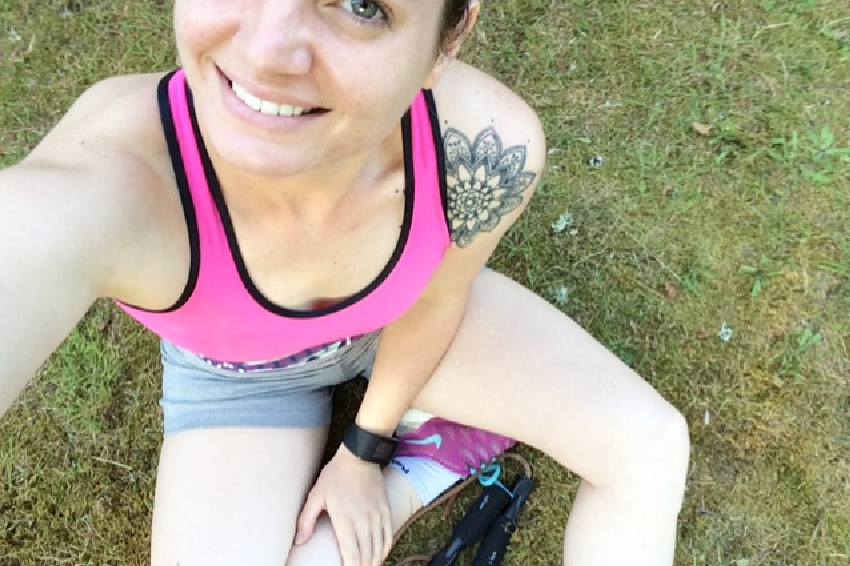 In my daily life, the application helps me feel good in both my body and mind. I really love feeling like the FizzUp workout was a test when I finish. I feel proud of myself because I got through it. As for my body, I feel stronger, more toned and I've strengthened my core. But there's a long road ahead of me until I get the results I want. I also love sharing my workouts, the progress I've made and how motivated I am on Instagram! I think social media is a great way to keep me motivated and it goes hand in hand with the workout program. When I feel lazy, I think there's nothing better than to look at posts with the hashtag #TeamFizzUp to get back my motivation.
In my opinion, FizzUp fitness training is really focused on getting users to stay motivated and work out regularly, with reminder emails and notifications on the day of your workout. If I miss a workout, then I immediately get a friendly reminder email! The Nutrition Guide tips are also important because you can't reach your goal with exercise alone. I would recommend FizzUp PRO to both beginners and experienced athletes. This application is great for everyone.
Ladies, the trainer will give you a personalized muscle-building program for women. A variety of FizzUp workout goals makes it possible for anyone to get a program that's right for them and maintains their health and physique, no matter how old or fit they are. Ready to give it a try?