FizzUp, your favorite fitness app, is the perfect way to focus on your wellness and self-fulfillment. And Marion knows a thing or two about it. She works here at FizzUp and has been a user since the very beginning. This is how she used her FizzUp program to make her passionate about fitness.
LIVING LA DOLCE VITA
It's not always easy to take a step back and figure out who you really are (or at least, who you want to be), when we live in such a fast-paced society that's filled with social media posts showing you what a perfect life or a perfect body looks like. I started working out with FizzUp right after it launched in April 2015. At the time, I was studying literature in Rome for a year.
This was hands down the most incredible experience I've ever had, meeting so many new people, going on adventures, discovering a different culture and learning a lot along the way. The only downside was that I surprisingly gained 26.5 lb (12 kg)! I was having the time of my life eating every Italian specialty I could. Sadly, food in Rome is usually fried and really high in calories. I was eating delicious pizza, gelato, pasta, suppli every day. Slowly but surely, I started packing on the pounds without even noticing it. I was running an hour or 90 minutes every weekend, but I was eating way more calories than I was burning. It was really surprising when I tried on my clothes. I thought, "wait, this shirt must have shrunk in the washing machine!" Some excuse! I had actually doubled in size and my wardrobe had gotten too small.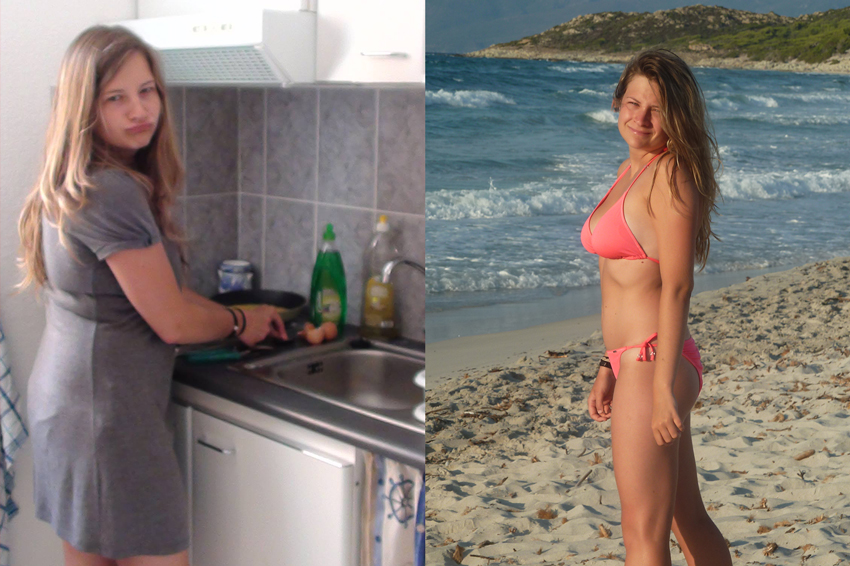 So just before I went home, I decided that I wanted to get back in shape because I was so unhappy with my new body. I tried FizzUp but wasn't that excited about it, so I put it off for a while.
A few months after I got home, I still wasn't working out with FizzUp because I was completely focused on finishing my thesis and being involved in theater. My classes at the conservatory, rehearsals and performances were usually over pretty late. I never felt like making my own food, so I ate whatever I could get my hands on: McDonald's, TV dinners, sandwiches… In other words, I still hadn't gotten back down to my original weight, and this was starting to bug me more and more. I hated my appearance and did everything I could to avoid being seen because I thought I looked so disgusting. I was starting to feel really unhappy, so I knew I had to do Something!
HOW FIZZUP MADE ME PASSIONATE ABOUT FITNESS
In August 2016, I decided to seriously get back into exercise. I had always been physically active. From the time I was a kid to my teenage years, I danced and played tennis and basketball. And I've always loved boardsports. I skied in the winter and learned how to windsurf in the summer. My studies kind of threw off my exercise routine. For me, it should only be about fun and escape. My favorite place to get active is in the mountains. I hike a lot because it's totally different from my daily routine and reenergizes me in an amazing environment.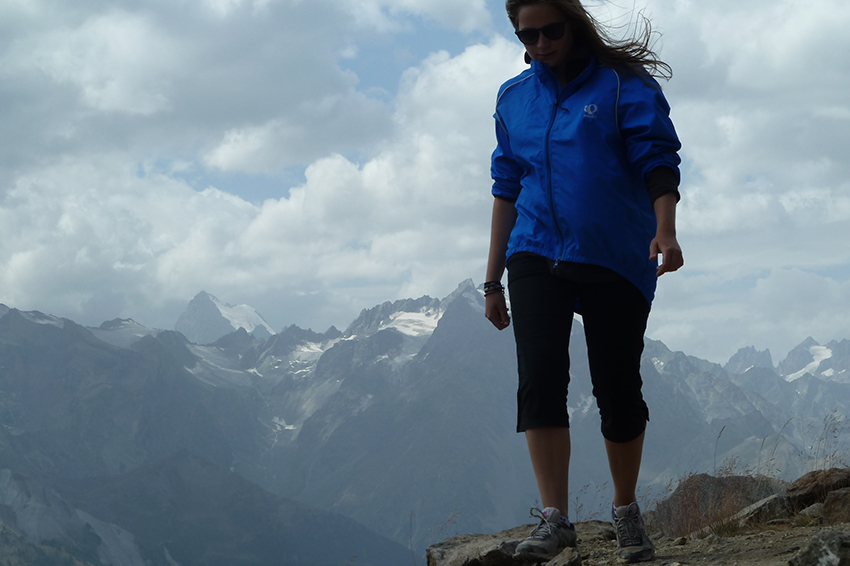 I saw FizzUp as a great way to get back my self-confidence AND build a toned physique. I was working out regularly before I found out that FizzUp was hiring. I applied in late September 2016 and I've been working here ever since. Every other day, we work out together in the FizzUp Box. FizzUp is now part of my everyday routine and helped me lose 17.5 lb (8 kg). I've gotten more toned, worked my cardio and built muscle (especially in my arms), which has always been hard for me.
With my new body, I've also set new fitness goals for myself: I'd like to seriously get into cross-country skiing, which means that I need to be able to ski to the top of a mountain using just the power in my legs and then go back down it off-track without feeling exhausted. I can't wait for ski season!
FizzUp has helped me give me life a healthy balance. At work it boosts my energy so that I can stuff done. I would recommend FizzUp to anyone who's stressed and wants to make a fresh start. With this app, you can feel great in both your body and mind. You won't be disappointed!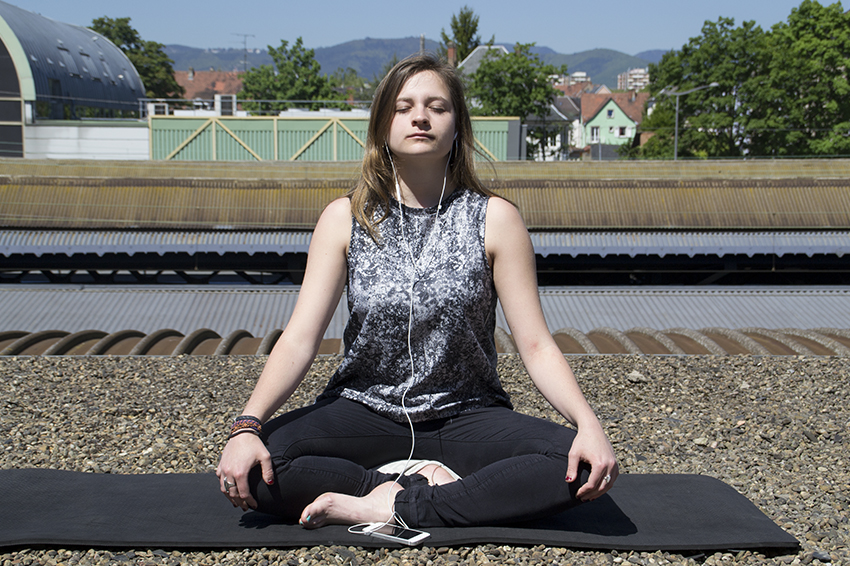 Better health is waiting. Open your FizzUp app to live a more active life. Marion did something amazing for her body and mind that made her passionate about fitness. Why not follow her lead? Be sure to also check out Magali, Philippe and Alice's experiences with FizzUp.