Is your 30th birthday just around the corner and stressing you out? It's still an age when everything changes, as Marc will tell you, a researcher in math. With FizzUp, he found the perfect trade-off to bring together his love of technology and his desire to start his 30's with a toned body. He was even able to relieve back pain.
A sudden realization with FizzUp: the big 3-0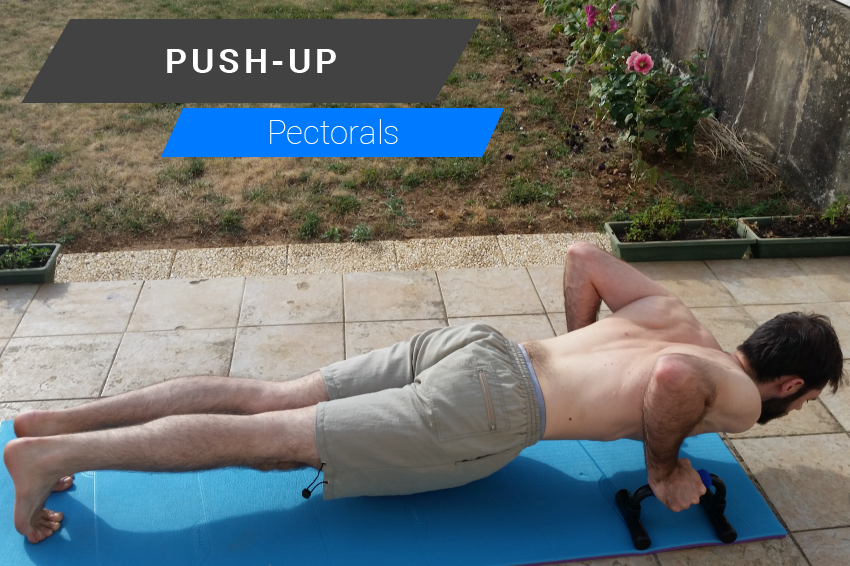 I'm not naturally that athletic, that's why most people call me a "geek." I often sit in front of a computer, whether it's for work or for fun. I dedicate a lot of time to playing, reading and drawing comic strips and watching films. However, I realize that sitting in front of a screen all day obviously isn't the best thing for the human body. What's more, up until a few months ago, I often had pain in my lower back that wouldn't go away, even after a good night's sleep.
I've had a slight weight problem ever since I was really young, but it's not what you'd expect: when I was 18, I weighed 138 lb (62.5 kg) and was just over six feet tall, meaning that I was underweight. This was particularly worrying for my family. Even though I finally managed to gain 22 lb (10 kg) while taking preparatory classes for college, I still can't really gain weight. Twenty-two pounds wasn't bad, but it's pretty frustrating when you want to build muscle mass like me. I can never force myself to stuff my face because I have yet another problem, which concerns my diet: I'm allergic and intolerant to a lot of foods, which quickly limits my sources of protein. This makes my life seem rather epic: I started to become slightly paranoid every time I went out to eat.
[quote align='right']I was going to the gym at the university twice a week with a friend. But without any set program to follow, we didn't really know how to effectively start our workouts and without risk of injury. And finding reliable information online wasn't exactly an easy thing to do. Since I hardly got any visible results after two years, I lost my motivation and stopped.[/quote]
As a teenager, I quickly realized that I was never going to get that into sports, my performance having been pretty poor in PE. As a geek, this was never a problem for me. I felt good in my skin without playing sports. When I began writing my thesis in digital imaging, I decided that it was time to start building my muscles and "beef up" a bit.
Then I had sudden realization when I turned 29. This was when I realized that all my friends or coworkers who were the same age as me were starting gain weight around their stomachs and that I myself was starting to have difficulty breathing after going up a few flights of stairs. I decided to take up regular physical activity so that I could turn 30 with a body that I could be proud of. But because I was both lazy and a geek, I disliked really like going out and hated participating in group fitness classes. That's why I did some research on the new ways to start getting back in shape and build muscle with virtual trainers. I researched it like I would any problem at work, mostly by paying attention to the latest trends in digital fitness. After having read several articles, comments and comparisons, I quickly discovered that a new application had just been released which sounded quite promising: FizzUp. Since it was free to try for a few weeks, I installed it on my phone and established a routine that I've now been doing for 14 months. This routine has enabled me to reach my physical goals and maintain them over the long term.
FizzUp, serious high-quality fitness training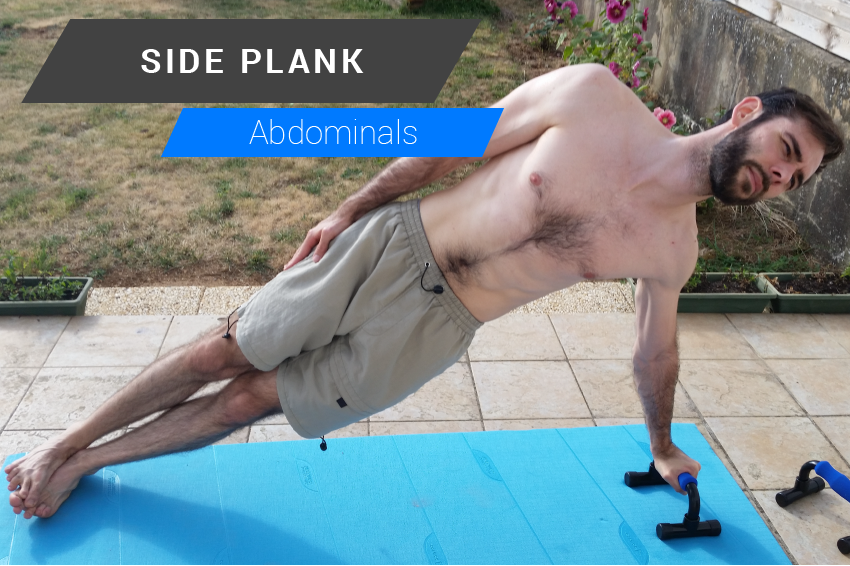 What really excited me the most about FizzUp was its serious approach to physical fitness backed by research (the fact that it has been recognized by the French Ministry of Higher Education and Research immediately got my attention and earned it my trust). The blog articles are very interesting and either confirm what I already know or teach me something new.
After two weeks of intense training, FizzUp won me over: I could exercise when I wanted, where I wanted, without any equipment at all (even though I already had a pull-up bar).
[quote align='left']"With FizzUp, I can now exercise at home without having to put up with the screams of an instructor who gets carried away with maddening techno music in the background. And that's priceless!"[/quote]
Although, I did have to find a way to work out without annoying my neighbors. I also really appreciate the fact that it tracks my progress and evaluates my abilities so that I can see how much effort I need to put into my current level, which is also perfectly adapted to suit my physical fitness level.
The arrivals of the Focus programs* and the Nutrition Guide as part of this service's evolution have been turning points for FizzUp. Several updates and various modifications show that the application is growing and evolving with us in order to continue providing a high-quality service. Despite some major dietary restrictions, I tried my hand at the recipes (especially the ones with lentils and the omelette that I really love), which are now available in the application, and although I still can't gain muscle mass, I enjoy the smaller but delicious dishes, which I know are great for my body!
When the Focus programs came out on FizzUp PRO, I thought the idea was great; I alternate between the Back and the Pecs Focus and my regular workouts. For last 14 months, my I've more or less reached my goal to build muscle. I lost two to four pounds instead of gaining muscle mass, which I was slightly disappointment with, but visually I clearly see that I've made progress. And above all, I feel that I've built endurance and am more toned, and you wouldn't know it, but it has also boosted my morale.
Establish a healthy and well-oiled routine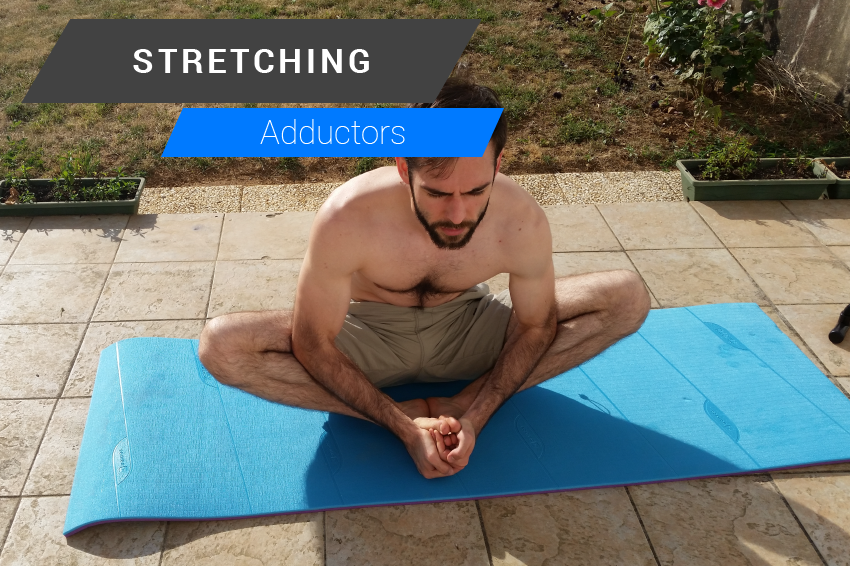 Keeping your motivation up is hard, especially when it takes a long time to see physical changes in the mirror, mostly in my situation. But having a well-oiled routine and regularly receiving reminders by email or push notification helps keep my motivation intact and makes me remember how good I feel after a workout. And above all, after having to stop for a few days, I quickly feel like something's missing. It's hard getting started again, but feeling the sharp pain in my muscles again reminds me of why I keep going. Maybe I'm a bit of a masochist, but I really like feeling a throbbing pain in my shoulders, my arms feeling tight and my abs painfully contracting with the slightest movement when picking up my backpack or just putting on a t-shirt. I feel alive and able to overcome any obstacle!
Getting back into exercise has really given me back my body and self-confidence. It has enabled me to mentally cope with turning 30 with ease. Doing my food shopping is no longer a burden, but an opportunity to work my biceps. Gone is the paunch for someone in their 30's with a low morale during the winter. And the best part is that I was able to relieve back pain! I take the stairs instead of the lift from the subway, but this time without anymore difficulties breathing. And if the workday wasn't very productive or satisfying, the simple fact that I can get through my entire workout brings me the satisfaction of a busy day. And above all else, I can still geek out and not feel guilty about it. 😉
If you had the experience as Marc when you turned 30, take charge of your body now with your FizzUp PRO trainer. You'll significantly improve your quality of life and everyday wellness.
*FizzUp PRO features