Whether you work staggered shifts, live an unpredictable lifestyle or have a busy family life, you can stay physically active on a regular basis with your FizzUp workout program. When's the best time to work out? When it's most convenient for you! Lizeth tells you how FizzUp makes it easy for her to squeeze exercise into a hectic schedule!
How to make exercise part of a busy schedule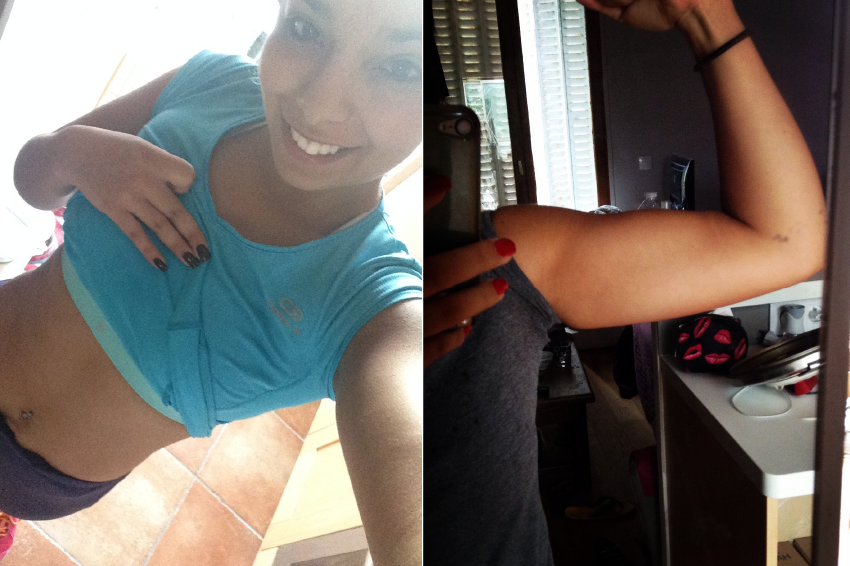 My name is Lizeth and I'm from Columbia. I moved to France a few years ago and was looking for an online workout program that enables me to work out at home when I happened to find FizzUp. It was love at first sight! After my first workout, I decided to take the next step and subscribe to FizzUp PRO. I wanted to sculpt my body and stay in shape without any time or travel constraints because I'm a receptionist, so I have to work staggered shifts and I don't have a lot of time to spend working out. With FizzUp PRO fitness training, I found exactly what I was looking for: a fast and easy workout that gives me a feeling of wellness once I'm done.
In my everyday life, FizzUp makes me stronger and I feel way less tired when I work. I spend long hours on my feet and FizzUp helps me go the distance. I feel so much better! I've also noticed changes in my mood: I'm more positive and relaxed. Now, even my partner wants to try it! I look forward to us working out together!
Say goodbye to monotony!
This program leaves no room for monotony. That's why you'll never get bored with FizzUp. Every day, I enjoy fitness training that really makes me progress and gets me results. That keeps me motivated! As soon as I feel like I'm losing motivation, the emails from the trainer, reminders from the app and messages from #TeamFizzUp on social media make me want to start working out again, so I've haven't missed a single workout yet. FizzUp even gives its users challenges to motivate and unite its community. We watch over each other and if I'm unsure about how to do an exercise or have a question about my eating habits, I can always use the Premium Motivation Package to contact the FizzUp Staff, who's always happy to answer any questions I have.
Besides that, what motivates me the most is having a dynamic trainer with me everywhere I go. He gives me enjoyable workouts and I get rewarded for exercising regularly when I see my muscles become more toned day after day. Since I'm pretty athletic, never would I have imagined seeing my muscles become more sculpted like this while going at my own pace. I see the benefits of FizzUp on a daily basis. HIIT workouts that are part of the Cal Burner Add-on* help me recover faster after exercising! I feel more powerful than ever!
The other advantage is the workouts' adaptability, and by that I mean that I can adapt the difficulty of my workout to how I'm feeling that day. If I feel strong and full of energy, I activate all the Add-ons* and do some Focus programs*. Otherwise, I can just stick with strength training. In any case, the options are limitless.
In my opinion, there aren't any more reasons to not work out with the FizzUp trainer. Now my fitness training is part of my daily routine. I can't go without it. I even do my workouts while I'm on vacation! No matter what my schedule looks like, I keep taking care of my body so that I can reach my goals. I stick with it and count on making it!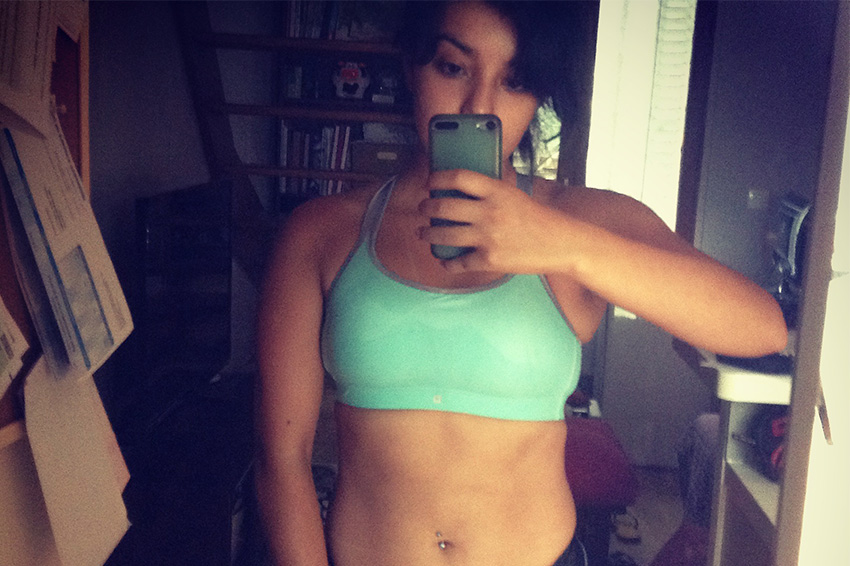 Let's not forget about nutrition
The nutrition tips have been an eye-opener for me, especially when the trainer made me realize that 80% of my results depend on my eating habits. I had been eating poorly for years and I knew it, but I didn't know how to go about it and above all, which foods to choose in order to balance out my diet. Now I try to make new dishes every day, with more vegetables! Changing the way I eat has not only helped me lose weight faster, but also build muscle. I'm sculpting a coordinated physique, and that's a really satisfying thing to see!
This is what makes FizzUp something you can enjoy without moderation as you put the delicious tips from the FizzUp Nutrition Guide into practice. When I'm out of meal ideas, just taking a peek at the FizzUp recipes is all I need to find inspiration and get back the desire to cook.
To make exercise part of a busy schedule, follow Lizeth's lead. Your FizzUp trainer plans out your workout days according to when you're available. You can do your workout at the time of day that's most convenient for you, lasting no longer than 20 minutes. Why go without exercise? Be like Lizeth, Nicolas and Lisa and enjoy results in just six weeks.