Getting in shape in time for summer shouldn't be an impossible task. Magali's testimonial will inspire you, because with FizzUp, she was able to lose 22 lb (10 kg) in three months… results she wasn't expecting. Start our fitness training method today to reap the benefits in as soon as six weeks of working out. The trainer is waiting for you!
I'VE HAD A COMPLICATED RELATIONSHIP WITH MY BODY
Hey, Team FizzUp! I'm Magali and this is my story. Basically, I've never been a big fan of sports and exercise. I was always the last one chosen at school when we had to get into teams. I took modern jazz dance for 10 years, and then a few years ago, I signed up for a gym membership and now go to group classes. They help me unwind and the best thing is that I got to see my friends, so it does me some good! But despite all this, I saw very few changes in my body.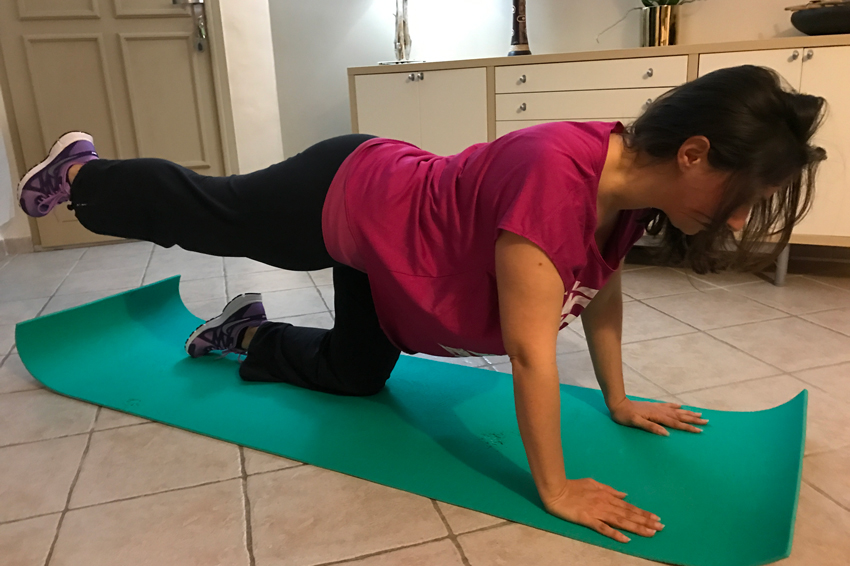 I have a complicated relationship with my body because until now, I've never had many results although I was working out all the time. I have a complicated metabolism, which means that I gain weight really fast if I don't watch out. And even if I do, and stay physically active on a regular basis, it's still hard…
After staying at home for several months after I lost my job, I gained a little bit of weight. I wasn't getting as much physical activity as I wanted and there were so many temptations around the house, especially when you're a foodie like me! So I decided to forget about holiday feasting and set some new challenges for myself for 2017. I discovered the FizzUp app, which I thought was really fun and motivating. I said to myself, "Now you have everything you need to show yourself what you're worth!" I really wanted to see my body change and get stronger and slimmer. I was really counting on FizzUp; I wanted see fast results, boost my energy and improve my athletic performance.
I USED FIZZUP TO LOSE 22 LB AND LOVE MY BODY AGAIN
Hard work pays off! After a few weeks, I was already seeing the changes in my body thanks to FizzUp: my body was more toned and a little bit slimmer. I also noticed the changes in my mind: I had challenged myself and kept pushing forward every day with my goal in sight. The support I got from Team FizzUp also helps a lot. They always give me a boost when I fall behind. It's non-stop motivation and it's really encouraging. After three months of fitness training with FizzUp, I lost 22 lb. I slimmed down some parts of my body like my stomach, hips, thighs, butt and even my arms. It wasn't long before I could see my abs. I had finally gotten back into a healthy lifestyle.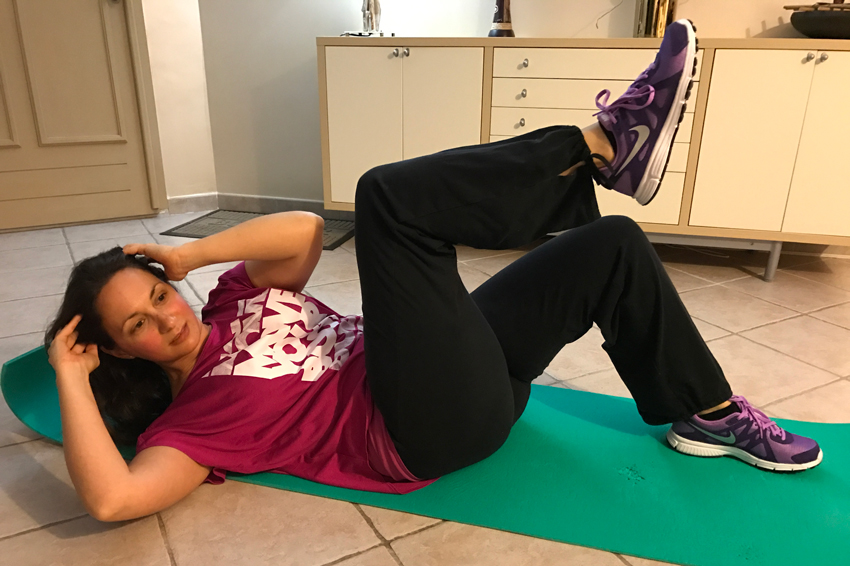 The FizzUp exercises are right for me and change on a regular basis. That's why I never get bored. I get to work different areas of my body. Depending on the time I have, I can activate the Add-ons* (Cal Burner, Six-Pack and/or Stretching). My favorite Add-on is the Six-Pack Add-on… my husband calls me a little masochist. I also love the Cal Burner Add-on. By adding these two Add-ons to my basic workout, I get a full-body workout that strengthens all my muscles and actively burns fat. What I really didn't like was push-ups and core strengthening. I have to say that today, I'm surprised how long I can hold the position when doing core strengthening exercises.
With the FizzUp Nutrition Guide, I realized that I wasn't eating the right foods or the right portions. When I used the FizzUp tips, I saw that this also had an effect on my athletic performance. For instance, I improved 88% after doing my evaluation at the end of level 7. A healthy mind in a healthy body! The recipes enable me to enjoy what I eat without feeling guilty and also to try new dishes and/or ingredients. I tried the sweet banana omelet and what a treat that was! As a vegetarian, I also loved the tip about plant-based protein that helped me eat more balanced meals. It's an excellent way to transform your body!
WHEN EXERCISE STOP BEING A HASSLE
With FizzUp, exercise has stopped being a hassle. I was able fit my fitness routine into my schedule and really find a balance. On the days when I'm really busy, I just do the basic workout. On the days when I have more time, I activate the Add-ons* and add a Focus program* to end my workout on a high note. By being able to personalize my program, I really was able to transform my body, which is so motivating! Now that I've gotten into a good rhythm, there's no way I could go without my FizzUp workouts. My husband got into it and works out with me on the weekends. I'm really happy that I discovered FizzUp. I encourage anyone to go for it, so that they can change both their body and lifestyle. Fizzup is made for you!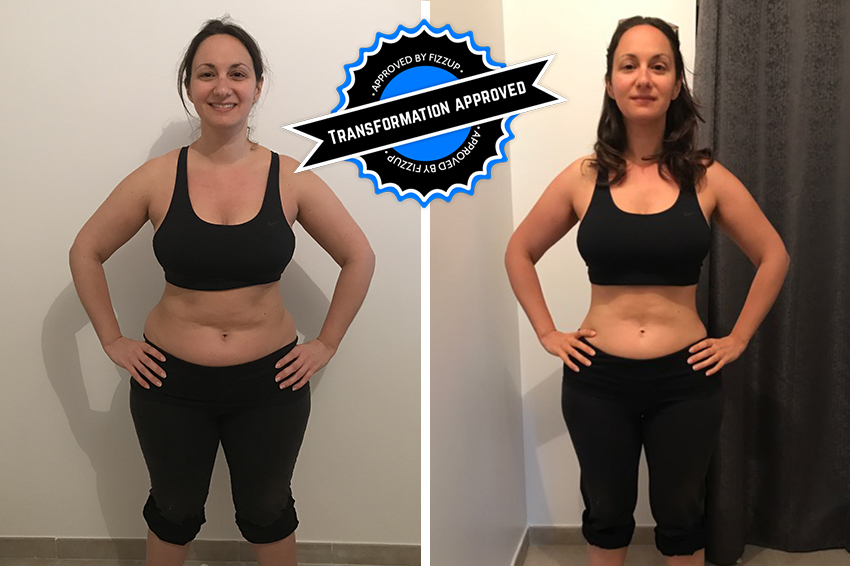 Let Magali, Sam, Marine and Julie show you the way. All you have to do is take the plunge. Any time is a good time to start. If you've got the drive and personalized fitness guidance from FizzUp, you'll get started and stick with it.
*FizzUp PRO feature