More cardio means more fun! That's one of the reasons why Lisa started the FizzUp workout program. FizzUp is the leading fitness application in France, giving you effective and motivating cardio workouts. Lisa found the key to sculpting her body and getting toned muscles over the long term with a personal trainer that fits in her pocket.
The personal trainer that fits in my pocket
Besides dance, I wasn't really into exercise when I was younger. When I was in high school, I didn't like any sport that used a racket or ball. Not to mention track, which I absolutely hated. Growing up, I started to realize that I would get out of breath pretty fast. My body was flabby and didn't have any tone, although I've never had any weight problems. So I decided to take back control of my body and signed up for a fitness class with my mom. That's when I got back into exercise for good.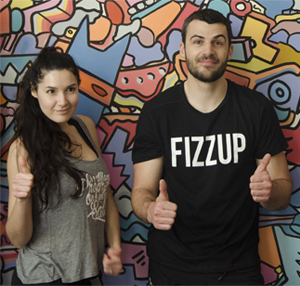 When I moved out of my parents' house, I signed up for a gym membership. But I had to stop working out at the gym because I had lost my job and didn't have much money.
I'm pretty energetic, so I needed a new way to keep exercising without spending money that would keep me motivated over the long term. After doing a search on YouTube, I found videos on the channel Juliana Fitness bien-être. She's the one that told me about FizzUp. I really wanted to get in shape, build muscle and stay physically active on a regular basis so that I could keep up all that I had worked for. That's why I needed a full-body workout method like FizzUp that promises long-lasting results. I really like FizzUp's cardio block* (the Cal Burner Add-on*), which is something that's not always included in other workout methods. I mainly use the FizzUp application. It's really convenient because I can take my fitness routine anywhere I go. With my personal trainer that fits in my pocket, I stay in shape wherever I am.
FizzUp tip: The trainer can help you keep working out at your own pace with these motivational workout playlists.
The advantages of FizzUp fitness training
The nutrition guide
FizzUp has improved my everyday wellbeing, both physically and mentally. After I choose my starting goal, the trainer pushes me to go beyond my limits and get a better body. What's more, being physically active helps me relax and have a calmer life. I also tried the FizzUp Nutrition Guide, which has improved my eating habits in several ways. I love the recipes it includes, and now, I just couldn't live without some of them. Thanks to these recipes, I actually do feel healthier and more in shape.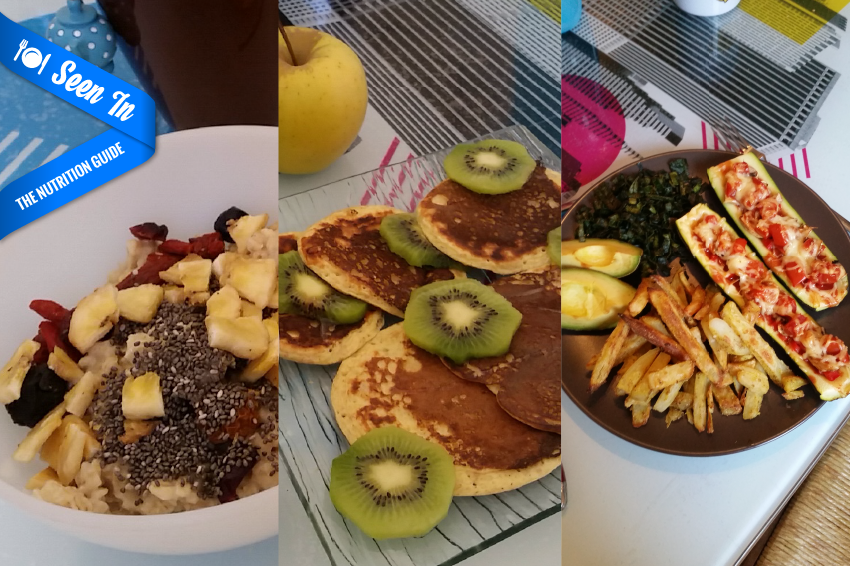 The Focus programs
When I became a FizzUp PRO member, I got access to new features that make my workouts even more effective. There are the Focus programs, which are mini-workouts that I can use to adapt my workout to my personal goal. Until now, it was hard for me to do them on a regular basis. I've always tried them after my workouts. Sadly, I couldn't give it my all because I was out of energy most of the time. I should try them again, but on my rest days. They don't take up too much time in my schedule because they last less than five minutes.
The truth about the exercises and what's special about the Add-ons
The biggest advantage about FizzUp PRO is that you can do the exercises you want to do. If I've got a lot of energy, I can do a long workout that's 35 or even 40 minutes long, made up of exercises that I feel like doing, like strength training, abs (the Six-Pack Add-on*) and cardio exercises (the Cal Burner Add-on*) and a stretching session (the Stretching Add-on*), which is so important for recovery. But if I'm in a hurry, I can also just do the strength training exercises. All I have to do is activate or deactivate the Add-ons* in the application, which is a feature that you only get when you're a PRO member. On top of that, FizzUp is always at my side. I've said "goodbye" to commuting back and forth between my house and the gym. I can now work out wherever I want. I've already said it once but I'll say it again: I love the Cal Burner Add-on*. It's a blast! Exercises like the mountain climber and suicide drills make me sweat, which is what I love most. I effectively burn excess fat and feel more and more resistant with every workout.

Personalized fitness guidance
How do I stay motivated? Like everything else, motivation comes and goes, but today, when I think about how far I've come, I don't want to regress. This realization is what helps keep me motivated because it would be a real shame to lose everything I've worked hard to achieve. Even on the days when I don't feel like it, I still do my FizzUp workout and I'm rarely disappointed. I never regret outdoing myself and overcoming my lack of motivation.
I'm so impressed with how effective FizzUp is because it adapts the program to my fitness level. The trainer that fits in my pocket helps me take better care of myself without any extra hassle. Not only am I not totally put off at the end of my workout (because the exercises' difficulty is right for my physical fitness level), but I also get real results. That's why I recommend FizzUp to my friends and family. Now my little sister uses it. I also do my FizzUp workout with my boyfriend. I'm always more motivated when I work out with other people!
Now it's your turn to try the FizzUp PRO Cal Burner Add-on and the many exercises and recipes from the trainer that fits in your pocket! The more fun you have, the more you'll want to stick with it. #TeamFizzUp is waiting for you. Who wouldn't want to do a personalized fitness program?
*FizzUp PRO features