Today we're shining the spotlight on Olivia, an active woman in her 30s who discovered the secret to hassle-free fitness. The FizzUp application is the ideal compromise to work out at home for free. Olivia, a French teacher, was looking for a physical activity so that she could push her limits on a regular basis, but the hassles of city life and weather conditions kept her motivation low.
Using social network to discover FizzUp
I've never played sports on a competitive level, but I've always tried to stay more or less physically active on a regular basis. I wanted to go further by trying to make myself work out three times a week. I started with running, then swimming, but getting from A to B and taking the subway really got me down after a few months. Working out became more of a hassle than something I enjoyed. That's when I discovered FizzUp on my Facebook news feed.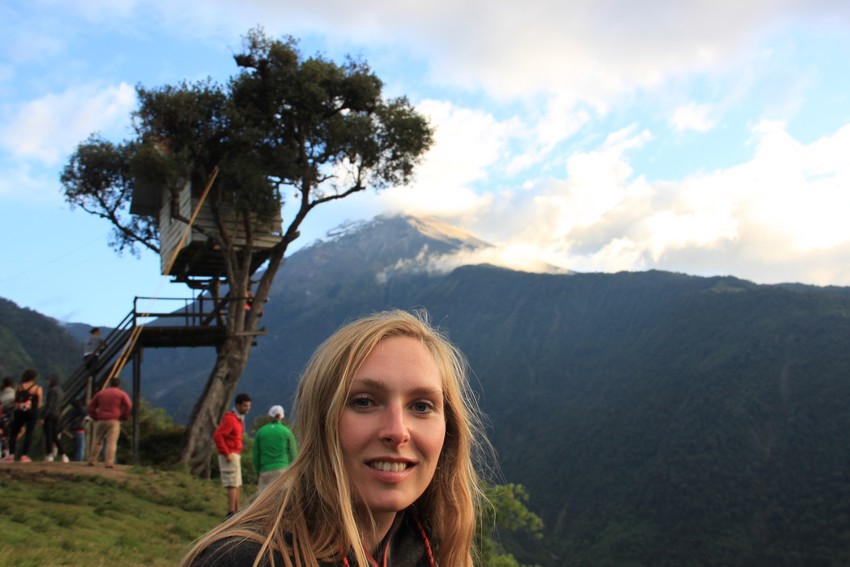 The fact that this online workout method is recognized by the French Ministry of Higher Education and Research convinced me to give it a try. After two weeks, I got so hooked that there was only one thing I wanted to do: keep going! By working out four to five times a week, I feel like I've strengthened my core and have seen changes in my arms. They're more sculpted than before. These fast results got me interested in fitness and I'm into it even to this day. What's more, FizzUp works so well with city life; I get the advantages of exercise without the disadvantages of working out at the gym or outdoors. I can push my limits anywhere and at any time of the day that works best for me, at little cost. And that's priceless!
Her goal: a healthy lifestyle
I'm far from being a fitness addict; I wasn't looking to make major progress or get results at all costs. I just wanted to have a healthy lifestyle. FizzUp enables me to find balance in my everyday life. On the days when I come home tired from work, I start my workout, which reenergizes me instantly. Instead of staying home exhausted in the evening, I feel great; I don't even have any problems going out later at night with my friends. FizzUp fitness training gives me a positive mindset that keeps me from getting bogged down and inactive. I'm glad FizzUp was there to help me not let myself go right when I entered my 30s. I've taken back control of my health.
FizzUp for hassle-free fitness
Having fun while working out is also so important to me, and FizzUp didn't disappoint. I don't get discouraged anymore when working out because my FizzUp trainer gives me balanced workouts that take into account my physical abilities and the things I'd like to improve. FizzUp is gradual: the program is adapted to suit me and is always so fun, which keeps my motivation intact. I've never felt exhausted after a workout because I can change the level of difficulty depending on how much energy I have at the time.
I've always had a slim physique, but FizzUp has made it more svelte. I've lost one centimeter around my waistline and my abs have started to show themselves that I didn't have before. I really love having a more athletic physique! Women can understand… FizzUp isn't just for men. Quite the opposite. It gives you so much freedom in your fitness training and is within everyone's reach, men and women alike, as well as beginners and experienced athletes.
FizzUp fitness training has also had a very positive impact on my everyday life. I feel so much stronger. In the past, I couldn't carry my groceries by myself, but now I can without any trouble. These positive changes to my physique and my everyday life emphasize how much I enjoy my workouts. In terms of working out, I feel more independent with FizzUp. I can take care of myself without having to depend on public transportation or dealing with changes in the weather. It makes it easier for me to work out on a regular basis. I've only missed a workout once.
I like the fact that I can go at my own pace without being pitted against other FizzUp users. This is some time I get all to myself, when I can listen to my favorite playlist or watch a TV series as I do my body some good.
A must-have fitness tool for other activities
FizzUp is an ideal program to use alongside another physical activity! I've been able to notice the positive effects of FizzUp strength training when I go for a run. It's been much easier to get back into. I even thought that I'm now as fast as I was three years ago, when I used to run on a regular basis, although it has been several weeks since I last went for a run. I feel less muscle soreness and stiffness every time I go out. FizzUp is great not only for improving my physique, but also my breathing. I've really built my cardiovascular endurance.
Olivia's tip for starting FizzUp off right
To keep working out regularly and start the FizzUp program off right, you need to think of it as something you enjoy doing. In the beginning, I would keep specific time slots open in my schedule to keep up with my program. In less than six months, my FizzUp workout has become a habit. I don't have to think about it anymore… FizzUp is now a part of my everyday routine.
Me going a week without exercising with FizzUp? There's no chance of that now.