Anthony wanted to keep his athletic physique in check, but with his classes, projects and work commitments, finding time to go to the gym and work out became difficult. With FizzUp, he found the solution to combining strength training and cardio. Like
Fabien
and
Christophe
, he was surprised by the results he got and is ready to stick with his FizzUp PRO program.
Use FizzUp to get an at-home fitness trainer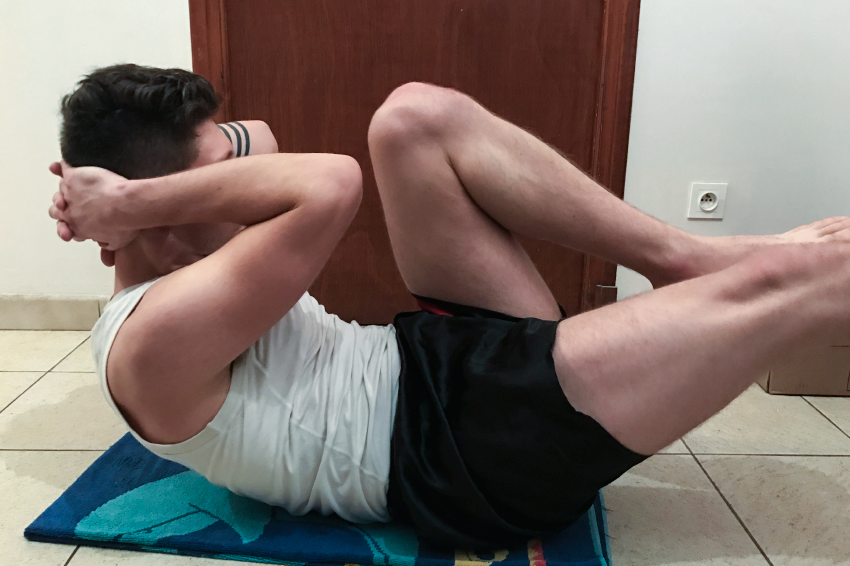 Currently, I'm finishing my master's degree in computer engineering while developing my startup in software editing. I'm also a mobile developer and I teach classes in universities on mobile technology. I've worked with two other people to create an online app for entering expense accounts.
I've been playing sports since I was six years old. I had the opportunity to do judo, boxing and rock climbing and play rugby. I also swam and lifted weights. I'm pretty tough: the only thing that would keep me from doing at least two FizzUp workouts a week is getting so sick that I have to be stuck in bed or being physically unable to do my workout.
When I got to college, it got harder and harder for me to go to the gym. So I started putting together muscle-building workouts to do at home again. I found out about FizzUp through a Facebook ad. "Get results in six weeks" and "Bodyweight workouts that are right for your fitness level" caught my eye right away. To be really honest, at first I thought I had nothing to lose by giving this app a try, even if I wasn't totally sold on it. I had already tried a lot of apps, and never noticed any real results. So I decided to jump on the bandwagon, and after the first workout (which includes the evaluation), I was eager to see how the app would adapt to suit my level. It was only during the second workout that I realized that this app could work like a personal trainer!
This app is perfect. Anyone who doesn't have enough time to work out can use it and make progress. I've recommended FizzUp to everyone I know and to anyone who is physically active. FizzUp is like a trainer in your pocket you can take with you anywhere.
FizzUp is the solution for combining strength training and cardio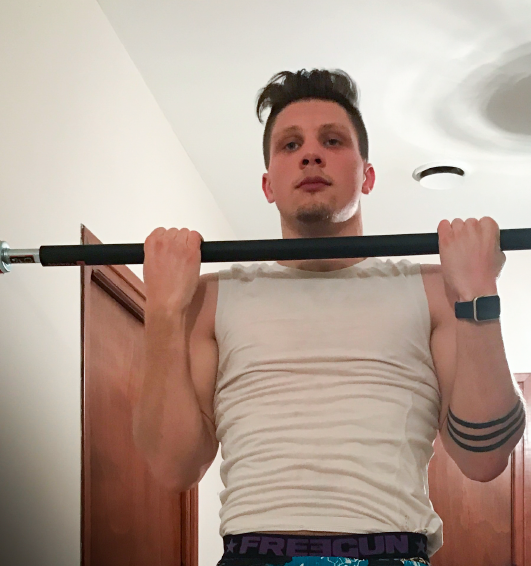 Since I started FizzUp fitness training, I've seen some real changes in my physique and my everyday posture. I set up the app depending on my needs, because my goal is to build muscle. Over time, I gain muscle mass with FizzUp. I also burn some extra body fat with the Cal Burner Add-on* that I usually add to my basic workout. I like to see what my physical limits are and try to go beyond them. The levels FizzUp uses are perfect for this!
I think that this is the only app that makes me feel the same way as I did when I did a lot of boxing, meaning that I was combining intense strength training and cardio exercises. Besides that, I especially like the new "Become an Athlete" goal*, which combines these two things perfectly. Switching to the more comprehensive FizzUp PRO fitness training really makes me feel like I'm going beyond my limits.
The app targets every area of my body. I typically do the Focus programs* like the Back Focus, Arms Focus and Abs Focus. I think the Focus programs are a great way to finish my workout when I've still got some energy.
I also noticed that my sleep has improved. Because I can change the difficulty of the exercises on FizzUp, it takes me less time to fall asleep. I think I get much more restful sleep after a good FizzUp workout.
Support from the FizzUp trainer is a must because it always keeps my motivation up so that I don't get discouraged. The push notifications remind me that my workout is waiting for me. I also think about what the app has done for me and the fact that it would be a bummer to lose the results I've gotten so far. That's how I stick to my goals.
Anthony feels the effects of a demanding workout right at home, mixing strength training and cardio thanks to his FizzUp PRO program. It's hassle-free and gets you maximum results. Now nothing can shake your motivation. What about you? What do you think of the "Become an Athlete" program on FizzUp PRO?

*FizzUp PRO features