To get back the motivation to work out regularly, you can rely on these tips from Fabien. He'll give you some tricks that actually work. To build self-confidence, getting into a positive lifestyle is a must. FizzUp won him over and he tells you why.
How I discovered FizzUp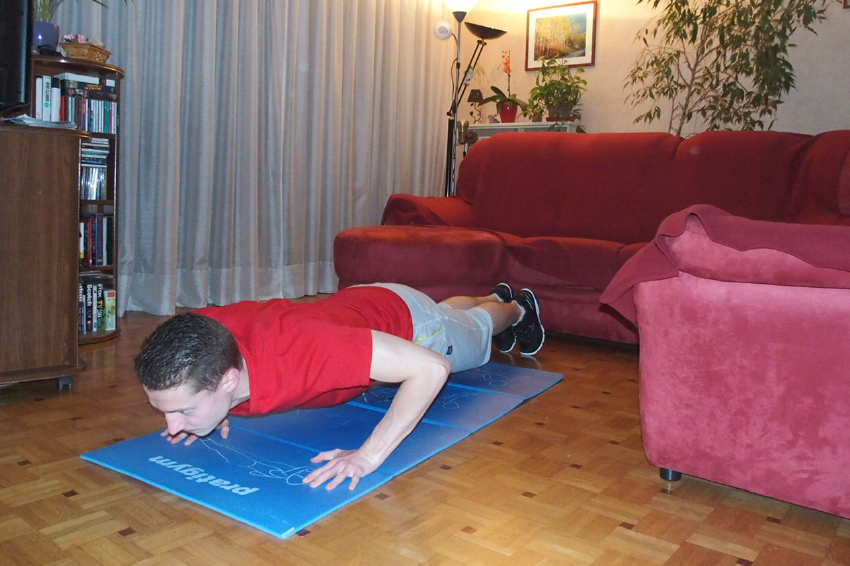 My name is Fabien and I'm all grown up at 21! But being an adult wasn't enough for me. I wanted to be in a little better shape and have slightly more sculpted muscles. And that was when two years ago, I discovered an app that I used to do two workouts… then I didn't feel motivated anymore. Two years later, around the beginning of June 2016, I found FizzUp. How did I discover it? By doing some research online and on the App Store, of course! One thing that got me motivated was the fact that FizzUp is recognized by the French Ministry of Higher Education and Research for its innovations in fitness training program personalization. So that means that FizzUp is effective and can be adapted to your needs! So, why not give it a try?! I don't even need to go to a gym!

FizzUp is the only physical activity I do. I don't use it in addition to another sport. I haven't been working out for a few years, so I needed a way to be sure of what I was doing and feel like I was getting the guidance I needed. This was my lucky break. The FizzUp Staff was able to give me advice so that I could start off on the right foot and was there for me whenever I needed them, especially when I started. The FizzUp Staff is the best!
How to build self-confidence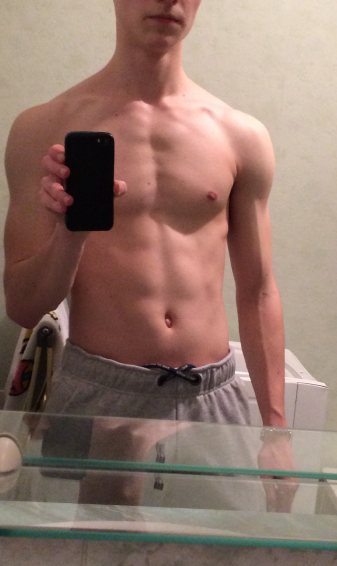 FizzUp starts working pretty fast. You'll get visible results. There's nothing better than taking photos of yourself to see how your body changes. But the most important thing is to never throw in the towel. There's no reason to! Remember that your primary goal was to build endurance or become more muscular. If you stop, you'll lose what you gained during your past workouts. Never forget why you decided to start exercising.

As a musician and student, I didn't have much time to work out, but now six months have gone by and I haven't missed a single FizzUp workout! You shouldn't miss your workout, either. It doesn't last THAT long, does it? And then once I got started, I wanted to keep going. It's a way to forget about your personal problems and have an escape, isn't it?

As for me, I do my workouts every day when I can, otherwise I do them every other day. Taking the time to recover between workouts is important (but so is resting between sets). Don't try to do it all at once, or else you might hurt yourself. That would be a bummer.
How I stay motivated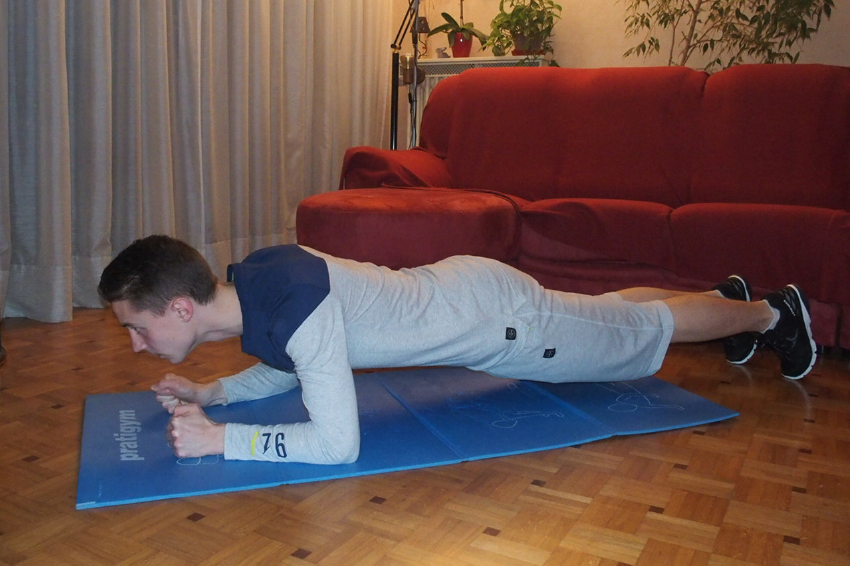 I absolutely think that you should stay focused on your goal. I wanted to build my and sculpt my muscles, but I can't do that with the snap of a finger. You have to play your part in it. So get to it! Also, I try to pay attention to my diet, but nothing can stop me from cheating every once in a while. Since I work out regularly with FizzUp, I think that sometimes you should also enjoy foods that you probably shouldn't eat.
Look at yourself in the mirror after your workout. Do you think you look a little bit more muscular? Want to look like that all the time? Stick to your workouts and you will every day, even when you haven't worked out!

And finally, music is really important for me! Change up your music so that it gives you all the motivation you need! Personally, I listen to all the FizzUp motivational workout playlists, and when I hear a song that could go with my workout, I download it. Right now, I have between 70 and 80 workout songs. Now I have enough of them to listen to so that they don't repeat during a single workout. There are two songs that I really like right now: "Alive" by Krewella and "Catgroove" by Parov Stelar.

I've realized that exercise builds my confidence, while being around other people. That's another reason that pushes me to keep working out. Nothing's better than feeling great in your own skin!

Feel free to follow me on FizzUp (profile name: Fabien) and ask me any questions if you're interested. I'll get in touch with you and give you tips based on my own experience.

Like Aurélien and Nicolas, Fabien found a fitness tool he can rely on to build self-confidence. He doesn't miss a single workout and enjoys the benefits of a physical activity without any hassles. What about you? When will you follow his lead?