It's easy to build muscle on a vegetarian diet once you're in the know. Aurélien follows the tips in the FizzUp Nutrition Guide and does his workout every other day. He enjoys more time with his family and keeps his body in great shape without any hassle
FizzUp, for busy dads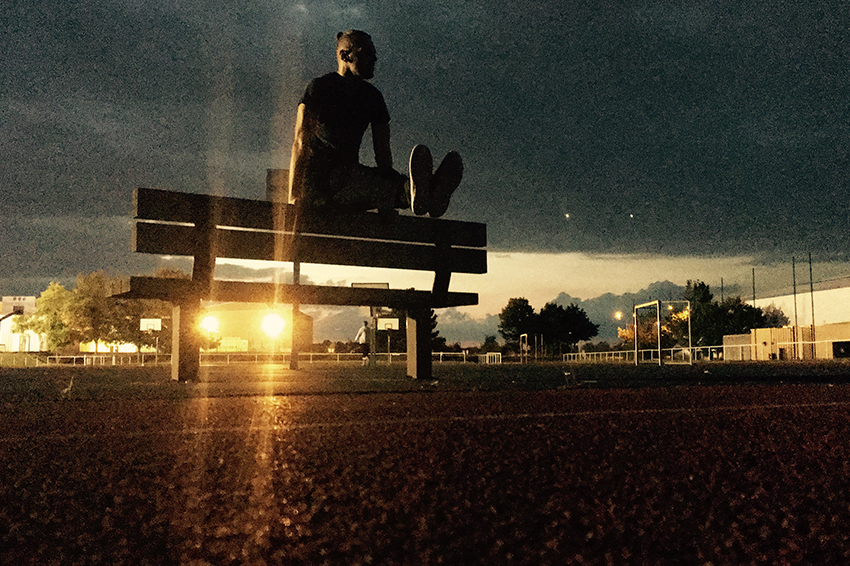 My name is Aurélien and I'm 31. When I was younger, I wasn't at all into sports. I was more into video games, so I spent a lot of time sitting. I really started to get serious about building muscle in 2014 thanks to Christy, a friend of mine who's a fitness trainer. From October 2014 to April 2016, I worked out five times a week. I did all kinds of muscle-building workouts one after the other and went to the gym on a regular basis. But after my third child, Mathéo, was born, I decided to work out a little bit less. With my wife, we had to reorganize our everyday routine to make it easier to welcome him into our family. Having three kids is exercise in itself!
I was able to build an athletic body and I had a pretty good level of physical fitness that I really didn't want to lose. I couldn't let all that effort go to waste! So I started looking for a smartphone application that would give me an effective at-home workout program. I wanted guidance and tracking, because I wanted to maintain my physique, but not in just any way. I tried a lot of apps before I found the right one: FizzUp. Twenty-minute workouts that I could add a Focus program* to were great for a dad of three like me.
The advantages of FizzUp PRO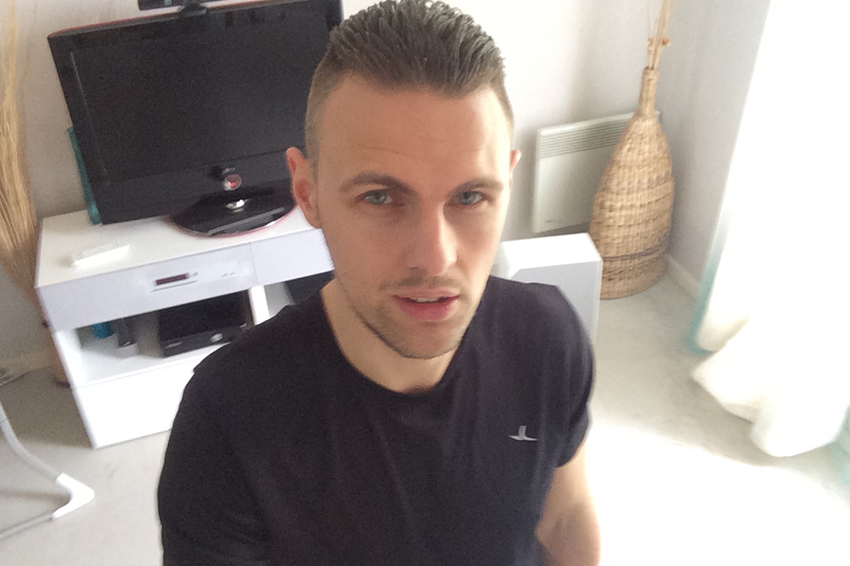 It wasn't long before I fell for this app. It enables me to work my entire body with easy and equipment-free exercises. Knowing how important it is to work out on a regular basis when you want to get results or keep your physical fitness in check, I never miss a workout and exercise every other day. Thanks to FizzUp, I was able to keep my body in the great shape I got it in when I was younger. It has been nothing but a positive experience! On top of that, the application is updated all the time and the nutrition tips are the best. To me, the Abs Focus* is a great thing to do in addition to my basic workout. I also used the Arms Focus and the Back Focus* when I had a pull-up bar around.
I really like doing my FizzUp workout at night. My kids watch and sometimes even work out with me. I get out another mat for them to use. It's a special time I get to share with them without having to give up my wellness as a physically-active dad. What's more, ever since I started working out, I feel less tired after a long day at work, so I can enjoy the time I spend with my family even more! Being physically active on a regular basis has become a must and helps me maintain a healthy lifestyle. It's obvious that if I didn't do my FizzUp workouts, I'd have a really low morale.
How to combine vegetarianism and exercise using the FizzUp Nutrition Guide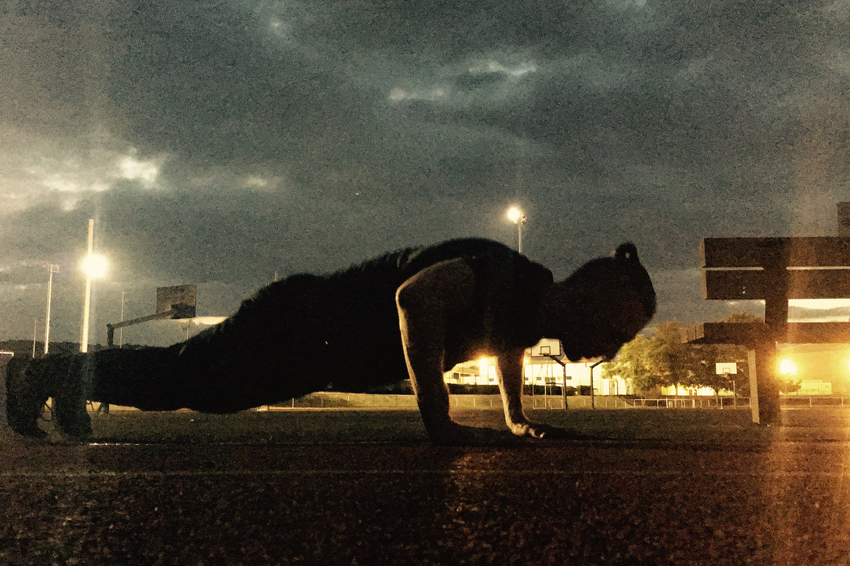 By personal conviction, I'm a vegetarian. I consider my body as a gift that life has given me and that it's my duty to take good care of it. The quote "a sound mind in a sound body" speaks to me in particular. I've never found it harder for vegetarians to gain muscle mass. You just have to have all the right info so that you can eat the best diet possible for your goal. Many high-level athletes are vegetarians or even vegans.
Society conditions us to eat a certain way, but you need to be able to think beyond the preconceived notions and realize that you're free to make your own food choices without there being any serious consequences for your health. So that's why I really love the tips in the FizzUp Nutrition Guide, especially the ones about vegetable protein intake. In my opinion, it works with everyone's food choices. For instance, the guide gave me access to excellent recipes like vegetable couscous and almond smoothies. Eating healthy and watching your carbohydrate and protein intake is the key to getting through the day with enough energy, whether you're a vegetarian or not. I've never had any difficulty making to the end of a FizzUp workout. You CAN build muscle on a vegetarian diet!
Everything is a question of having a plan and the right info. It's a breeze if want to build muscle on a vegetarian diet! The FizzUp trainer is here to help you exert yourself and eat a healthy diet by the book. Read François and Hélène's testimonials to find out why FizzUp is right for you!