Getting fit with FizzUp means that you'll enjoy an all-inclusive program that's all your own, suits your lifestyle, works with your fitness level and guarantees that you'll reach your body goals. But getting fit with FizzUp also means that you're free: free to work out where you want, when you want! Push your physical limits and do your body good with our top unusual places to work out with FizzUp.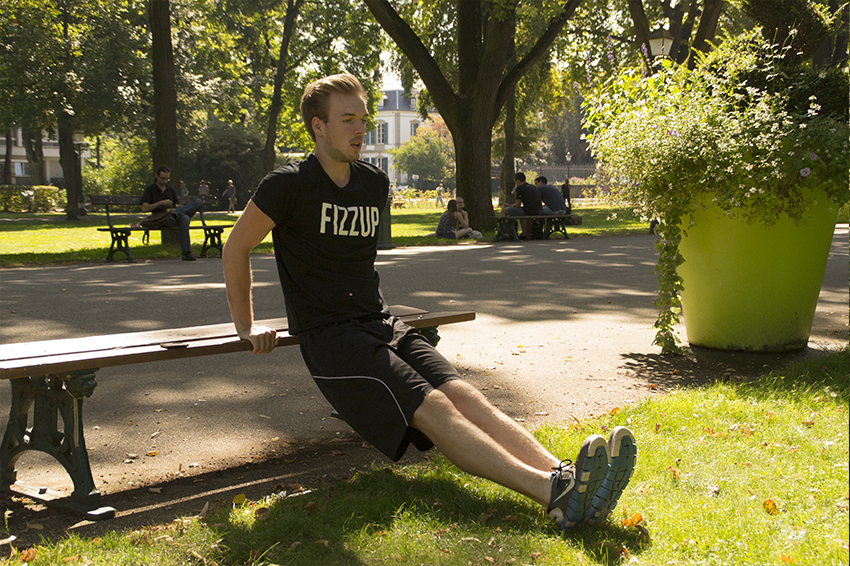 WORKING OUT AT HOME: A CONVENIENT AND DIFFERENT WAY TO GET IN SHAPE
For years, serious and effective fitness routines have been tied to working out at places away from home, like the gym or rec center. The FizzUp fitness training app is a game changer. You'll get 200 bodyweight and equipment-free exercises that you can do wherever you want. What's better than working out in the comfort of your own home with the help of your personal trainer?
TURN ANY ROOM OF YOUR HOUSE INTO A GYM
It doesn't matter if you live in a huge house or a tiny studio. All you need is 2m² of space to do your workout wherever you feel like it. Turn any room, any nook or any open space into your own gym.
The edge of your bathtub is the perfect piece of equipment to do bench dips that will carve triceps of steel. Use your bed to get a bubblier bottom with decline glute bridges. Your coffee table or desk chair can support your body as you pump up your arms and pecs with incline or decline push-ups. If you've got a patio or back yard, you've got the ideal location to do some cardio exercises like ding dongs or suicide drills.
WHO KNEW IT'S SO EASY TO GET IN SHAPE OUTSIDE?
If you can do FizzUp at home, you can do FizzUp out in nature. Boost your motivation and let your imagination run wild with a variety of exercises and unlimited possibilities for potential workout spots. Here are our favorite unusual places to work out that will tickle the fancy of any fitness fanatic with a taste for adventure and the trusty trainer that fits in your pocket.
FITNESS ON THE WILD SIDE: AT THE BEACH OR IN THE MOUNTAINS
You might live close to nature or only pay a visit during a weekend away, but these unusual places to work out with FizzUp make getting in shape all the more breathtaking.
At the beach, you can effectively improve your balance and build your cardiovascular endurance on the shifting stretches of sand. Take in the radiance of the sunset and the calming whispers of the waves. After your workout, reward yourself with a swim to cool down.
In the mountains, you could be in the forest, on the edge of a clearing or on the hiking trail… locations that are all sure to make the perfect natural fitness space. A fallen tree is still strong enough to bolster your efforts as you do rep after rep of dips and a sturdy branch is Mother Nature's pull-up bar.
FITNESS IN THE CITY: ON PUBLIC TRANSIT OR OUT AND ABOUT
If you're a city dweller, we've got you covered. Populated areas also make amazing places to work out with FizzUp that you wouldn't expect.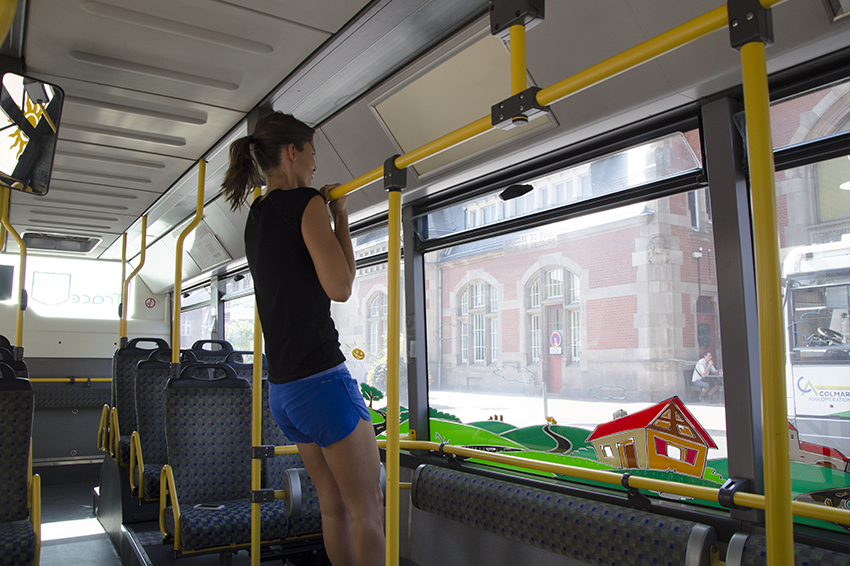 Trams and subways are excellent places to do your Back Focus. That said, to take full advantage of these locations, you shouldn't mind being the center of attention when other passengers watch you in amusement. So why not? Make the most of your commute home by strengthening your muscles while giving some strangers a few laughs. Come on, add a little crazy to your life!
Parks and other public places are additional locations to choose from for a pleasant workout. Smell the flowers and take your pick of any bench at the park. That's all the equipment you need to have a refreshing workout. You can also use it as an opportunity to meet new people and talk about your fitness experience, in case anyone asks what you're up to.
FITNESS FOR BUSINESS: THE OFFICE, CONFERENCE ROOM OR BREAK ROOM
Getting in shape at work is another unusual place to work out at and make part of your fitness routine. Take a break from your tight schedule that has you juggling between work and family and unwind with a FizzUp workout. Anyone who wants to be physically active has to make time for exercise.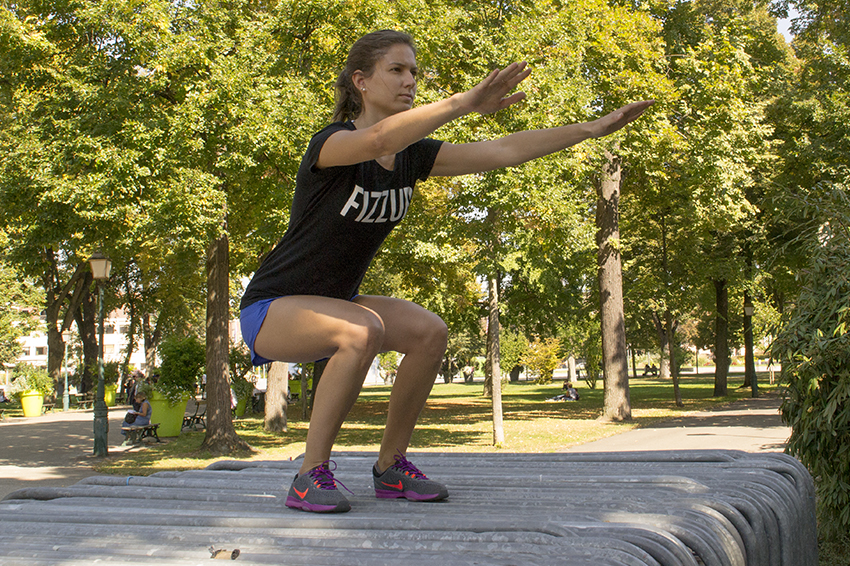 Remember use your breaks to the fullest. Try a stretching circuit in the break room, an entire workout at your desk or a Full-Body Focus in the conference room to end your day the fit way. At that rate, you'll become an athlete in no time. And don't forget to get the OK from your boss before you start your fitness adventure at work.
Are you like the 1.5 million FizzUp users who want to turn exercise into an escape from your everyday routine? Then join the community and get your personalized workout program now.