"I don't have the space to work out!" Are you sure? The FizzUp trainer seriously doubts that, because you only need 2m² to do your workout. It's just another workout excuse that's no match for FizzUp fitness training!
Why not having the space to work out is a bad excuse
Love making excuses? First you said, "Exercise is boring," "I don't have the money," and "I'm too tired," but the trainer always has something to say and a plan of action to help you stop putting exercise on the back burner. Not having the space is an excuse that won't hold up for long!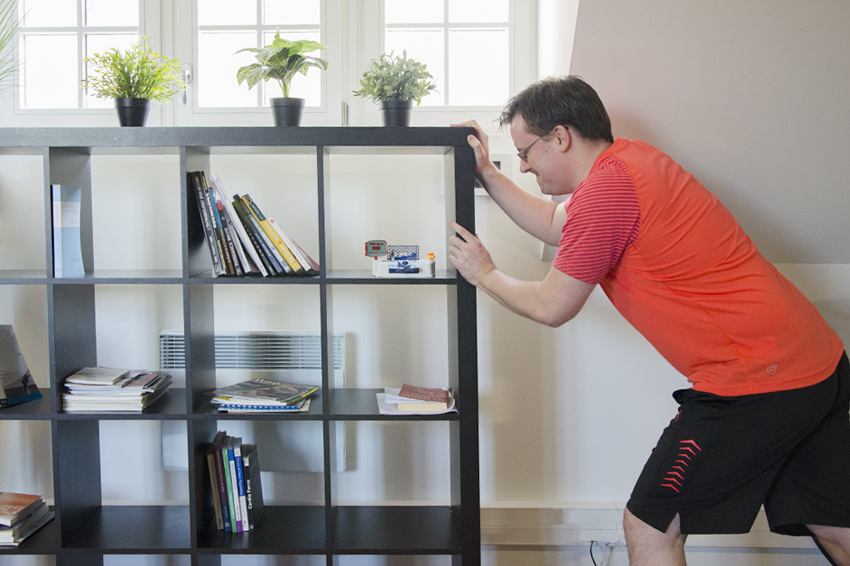 Run, Forrest, run… You don't need to go running all over town to feel the burn: your fitness trainer is waiting for you right in your pocket. Your FizzUp program goes where you go: at home, at the office or on vacation. You're free to do your workout wherever is best for you.
For a FizzUp workout, you don't need to have a room that's solely dedicated to exercise, with big machines and other bulky fitness equipment. Instead, FizzUp fitness training is so simple that all you need to do is log in to your account to start your workout. The only thing you need is your smartphone, tablet or computer. The FizzUp program is equipment-free, which means that you exercise using only your body weight. Your body is heavy enough to effectively work your muscles.
Big possibilities in small spaces
Lie on the floor, then stretch out your arms on both sides. This is how much space you need to work out with FizzUp. Between your TV and coffee table, your bed and closet or your bookshelf and couch, you can turn even the smallest of spaces into your own gym. The functional exercises included in your favorite fitness app are easy to do and actually work without making you run for miles on end.
Your workout plan of action
Your FizzUp trainer is waiting for you to take action now! How? With these tips that will help you get the most out of your small space.
1 | Now's the time to rearrange your living room
Is your living situation a bit cramped? Is it hard for you to find 2m² of space? It might be time to rearrange your living room. Think about the best way to arrange your furniture to get the most space by drawing some sketches. Not only will this help you do your FizzUp workout, but you'll also have more space in your living room, bedroom, etc. You'll feel better when you clear your field of vision and free up some space in the room.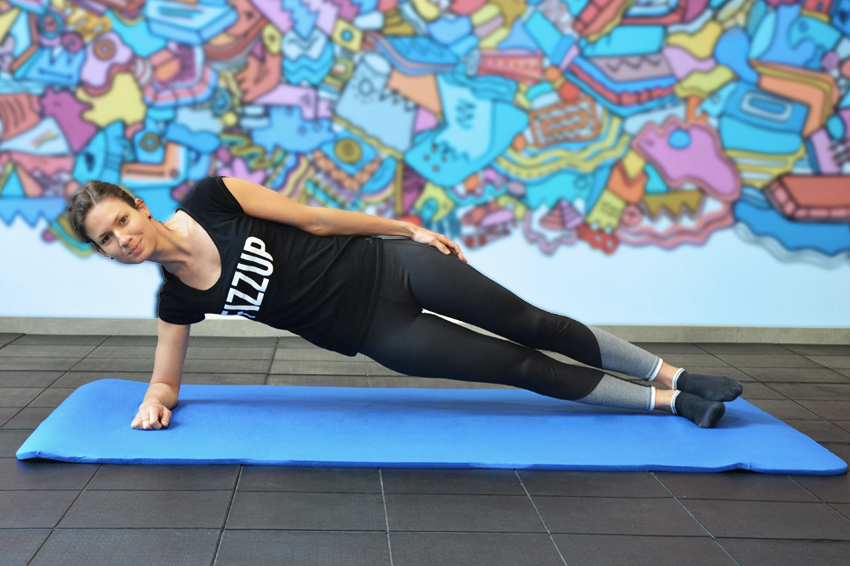 2 | Everything depends on organization
To make enough space to work out, you have to get organized. When it's time to do your FizzUp workout, move your coffee table, chairs or couch to have enough space around you. Put your exercise mat in the right spot and that's all there is to it. Use some simple strategies to free up a few square feet. Nothing will be able to slow you down now!
3 | Choose the goal that's right for the space you have
Even when you put these tips into practice, doing jumps might still be complicated when you don't have very high ceilings and don't know how to not disturb your neighbors. Once again, the FizzUp trainer knows what to do! Choose a less demanding goal in terms of movement such as "Sculpt My Body"/"Build Muscle" or "Get In Shape". You can still take better care of your health and body when you're tight on space.
4 | There's no right place to work out
If you still don't want to exercise at home, you can do your FizzUp work out at the office and outdoors. There are many unusual places where you can do your fitness training. Just make sure the weather is going to cooperate before going outside to do your FizzUp workout!
Stop using the excuse, "I don't have the space to work out!" Don't let anything else come between you and exercise. When you work out, you'll feel more fulfilled and reveal your physical potential. What about you? What's your favorite workout excuse?