Back to school is just around the corner. You might be starting to suffer a sudden blow to your motivation that comes out of nowhere and keeps you glued to the couch. Don't go from superdrive to no drive! Together with your FizzUp trainer, you've got the power to fight back. Back to school is the perfect time to get back into regular physical activity… never a time to throw in the towel and watch the results of all your hard work fade away.
AVOID TEMPTATION AND NEVER THROW IN THE TOWEL
Who HASN'T felt like their motivation was in the toilet when it was time to start a workout. Who HASN'T been on the verge of giving up? We're here to tell you that everyone's been there. That's when you need to start asking yourself the right questions. If exercise isn't fun anymore, then it's time for you to make a fresh start.
WHEN EXERCISE BECOMES A HASSLE
Doing your workout because you have to means you're no longer doing it because you enjoy it. Sure, there might be reasons why it would be hard for you to do today's workout: the heat, a hectic day, a business trip or vacation. But on the flip side, when your workout becomes a hassle, you start to think of an activity that benefits your wellness as a problem. You forget why you started in the first place and feel like your workout is just another everyday hurdle. But it shouldn't be! Try living at a slower pace by giving yourself a break every now and then throughout your day. Take a walk to clear your mind. Unwind with one of the best sports movies or listen to your favorite music. After a relaxing break like this, don't forget about your body, because it also needs to let off some steam. Twenty minutes of strength training isn't a lot. Remember that the time you spend exercising is time you spend on yourself and only yourself. This will help you start to see it in a positive light again and pump up your motivation.
LISTEN TO YOUR BODY
When you feel the urge to give up, that could be a sign that you're overwhelmed. If you've just stopped caring, you might be suffering from burnout. Feeling exhausted is common with a work and personal life full of responsibilities. So take a break and focus on yourself. After a few days, you'll naturally start to get back your workout motivation.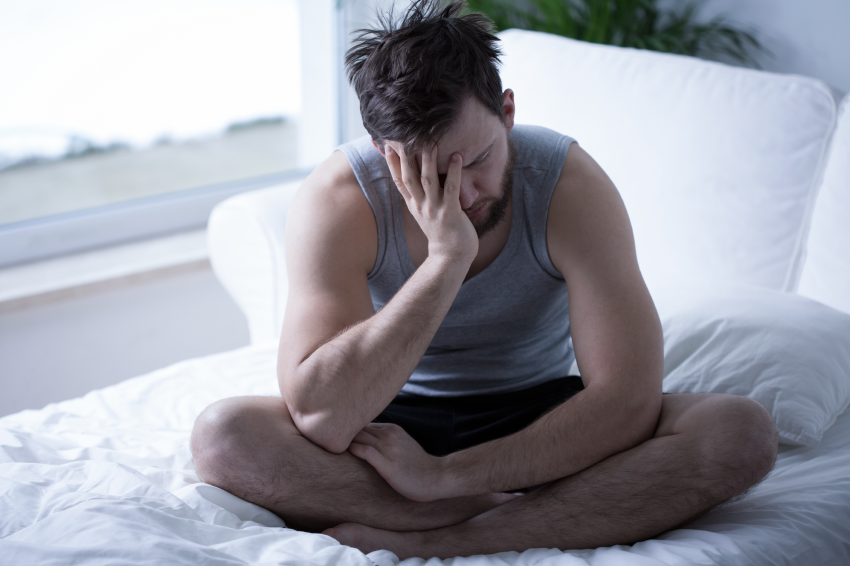 Trainer's tip: Don't look for excuses. When you're not feeling motivated, you might just be feeling somewhat lazy. And there's only one thing to do: stick with your routine! Try to always be honest with yourself and tell the difference between extreme fatigue and extreme laziness. We've got some easy tips to help you fight a lack of motivation.
WHAT SHOULD YOU DO?
There's always something you can do when you think you're going to throw in the towel. Nothing is ever set in stone and if you're lacking motivation, don't let that get you down. Read on to discover why FizzUp fitness training could be just what you need to nip demotivation in the bud.
1 | DON'T LOSE SIGHT OF YOUR GOALS
What kind of mindset do you want to have when you get back into exercise? Take some time to think about and define your starting goals, whether you want to improve your health, lose weight, build muscle or just clear your mind. There's a fitness routine for any kind of goal you choose. With FizzUp, your workouts are designed with your preferences, goal and current fitness level in mind. Exercise is all about self-love, so FizzUp brings you personalized workouts to help you change the way you think about physical activity.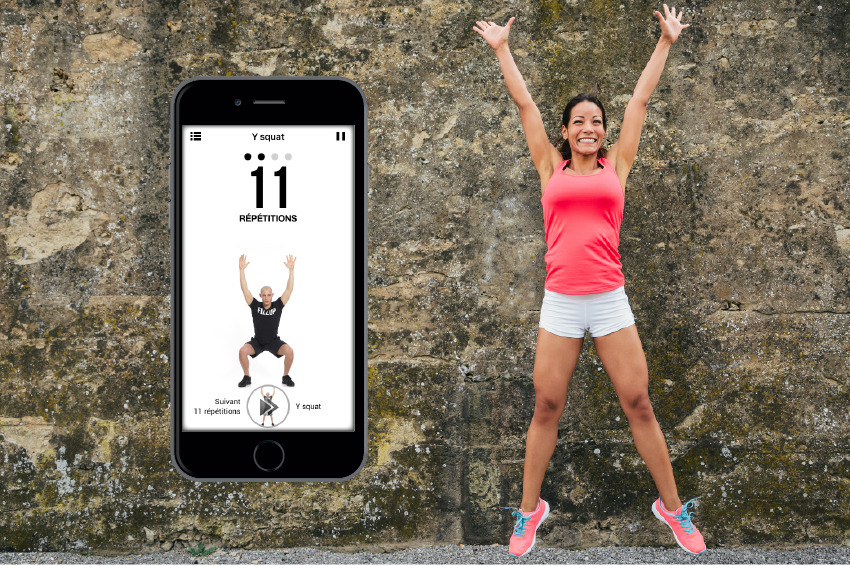 Trainer's tip: Use these simple tips to get started right with FizzUp.
2 | WORK FOR YOUR RESULTS
There's a simple technique out there to help you get back your motivation. Take a look at your results so far after several weeks of working out on a regular basis. They won't last forever unless you work to keep them up. If you don't, then you'll gradually watch your results fade away, which can be extremely disappointing and might throw you into a vicious circle. So don't let them! With FizzUp, you'll learn how to get into a healthy workout routine that helps, not hurts, your body by giving you the time you need to rest… the key to making progress.
3 | DON'T FORGET YOUR SELF-CONFIDENCE
Throwing in the towel is never good for your mental strength. Knowing that results make you confident and proud of yourself, giving in to a lack of motivation just reinforces all the negative thoughts in your head that were screaming, "You'll never succeed! You're useless!" No, you're NOT useless, and yes, you CAN. FizzUp's workouts are divided into a variety of levels that grow with you and gradually get more challenging. Each level starts and ends with the same evaluation. That's how we measure your progress and easily show you how far you've come. In just six weeks, or the time it takes you to complete the first three FizzUp levels, you'll be back in shape. That's our promise.
4 | SAY BYE-BYE TO BOREDOM

If you need to get back your motivation, sometimes all you need to do is shake up your routine or lifestyle. If your physical activity isn't exhilarating anymore, that's when your drive takes a nosedive. A boring workout can lead to burnout, but FizzUp has a solution. Our staff regularly brings you motivational workout playlists to turn up the fun during your workout.
You might also get bored because you're not getting any results. If your goal is to lose weight and you haven't lost a single ounce for several weeks, you'll want to know why. For instance, if you don't make some changes to your eating habits, you'll never get lasting results. Exercise alone will never magically make you lose weight. You have to pair it with a healthy diet and lifestyle. The same goes if your goal is to build muscle. So rely on the FizzUp Nutrition Guide to get you results you can actually see. Use the 51 tips written in partnership with sports nutritionist Anthony Berthou and over a hundred recipes to make reaching your goal a walk in the park.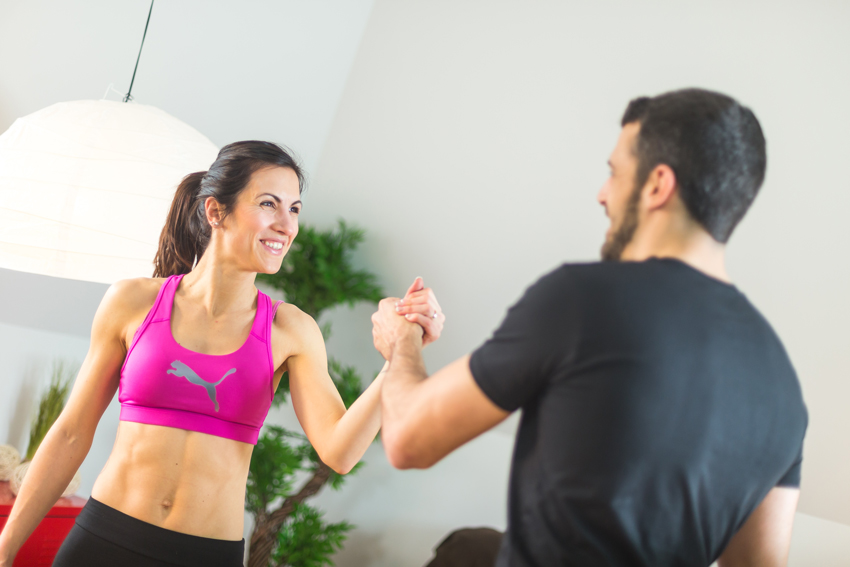 Feel like you're seeing the same thing over and over after a few FizzUp workouts? Then get the most out of FizzUp by signing up for FizzUp PRO. Unlock a wide variety of brand-new exercises to keep your motivation at an all-time high. Your workouts are complete with cardio, abdominal and stretching exercises, in addition to the Single Workouts to target a specific area of your body, push your limits or relax your mind. Spice up your workout routine and get faster results with FizzUp PRO now!
With FizzUp, you'll never throw in the towel! Nothing can stop you from staying on the right track and making continuous progress. Who would want to see their Rhythm score drop, anyway? What do YOU do to stay motivated?