Engaging in winter sports takes a certain level of physical fitness. Whether you're downhill or cross-country skiing, snowboarding or snowshoeing, think ahead and prep your body to get the most out of the sun and snow when you hit the slopes. Say goodbye to sore thighs, achy calves and exhaustion after an active day on the mountain when you stick with your personalized workout program.
EXAMPLES OF WINTER SPORTS
When you think of a "weekend in the mountains," skiing and snowboarding typically come to mind. But those aren't the only activities you can do while you're away!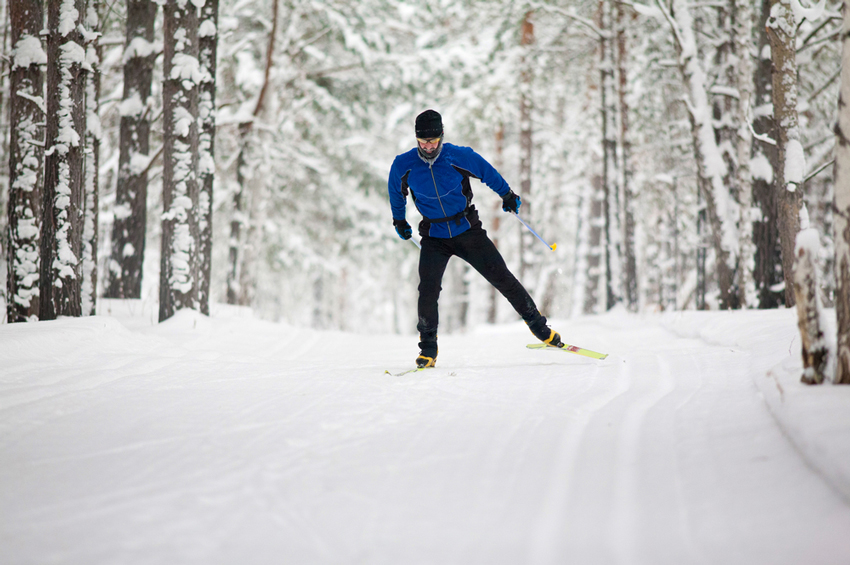 Here's a short list that includes some of the most popular winter sports:
Downhill skiing and snowboarding: These two sports are excellent for improving your cardiovascular endurance and lung capacity. Your legs are worked the most with these activities. Slopes can be steep or rather flat, so people of all fitness and skill levels can enjoy them. But having a strong core is vital for staying in control while you're on the trail.
Cross-country skiing: This is the ultimate full-body winter sport. You can do sprints or endurance training while cross-country skiing, which builds your aerobic and anaerobic capacity. Runners will find that cross-country skiing offers the same benefits as running, only with fewer joint injuries and an added "sliding" sensation.
Snowshoeing: Like cross-country skiing, this sport is pretty similar to hiking. It effectively boosts your endurance and cardio. Get your heart pumping with the uneven, snowy terrain that varies the amount of effort it takes to get from A to B.
And a few of the more "unusual" winter sports: If you're in the mood to discover something new this winter, then you might want to have a go with winter sports that are more out of the ordinary. Ice hockey is a great way to share some team spirit and is a contact sport that requires a high level of physical fitness, balance and coordination. Curling is another sport you should try because it's fun, yet takes a good amount of discipline. And then we recommend bobsledding, just for the thrill of it and also because who could ever forget the movie Cool Runnings?
WHICH ATHLETIC SKILLS DO WINTER SPORTS USE?
Winter sports don't just include cross-country skiing and snowboarding. These activities don't work all of the same muscles, but rather the same athletic skills.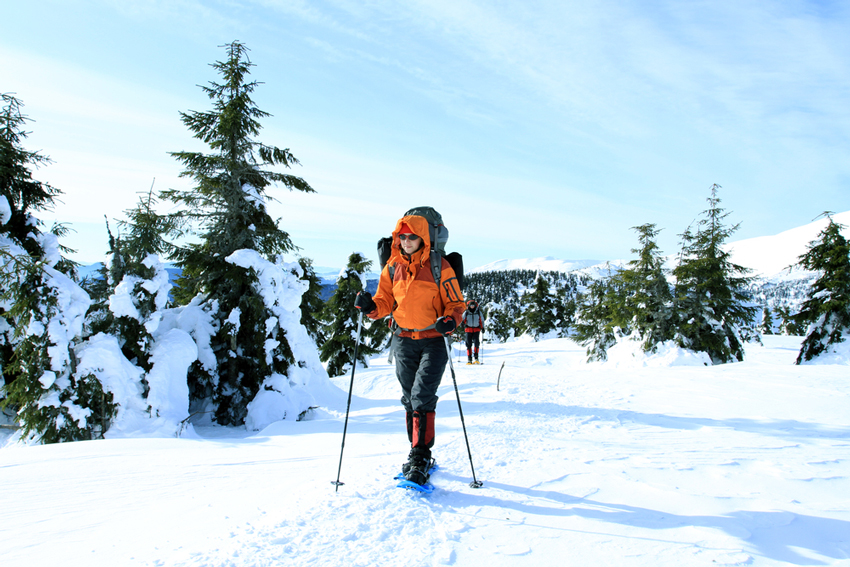 Sharpening these skills is critical if you want to enjoy these sports to the fullest.
Cardiovascular endurance: Winter sports generally involve high altitudes and a cold environment. These two factors mean that your metabolism will be put to the test. Your heart has to work harder to make up for a lack of oxygen while your body consumes more energy to trigger thermoregulation in order to keep you warm. So if you haven't been working your heart enough and your body isn't prepared to handle the cold, you'll quickly be low on energy and oxygen. This means you'll have to stop whatever activity you're doing, and that could definitely put a damper on your weekend away in the mountains.
Muscular endurance: When you snowboard, it takes a high level of muscular endurance to keep your hips and knees bent, maneuver the twists and turns and absorb shock. That goes for almost any winter sport besides possibly curling. If your muscles aren't used to maintaining a higher level of endurance, it won't be long before your thighs start to burn and your lower body starts to ache.
A strong core: Whether you're cross-country skiing, freestyle skiing or playing ice hockey, having a strong, stable core is the key to holding your body in certain positions for extended periods of time and absorbing shock to reduce the risk of injury. For the best performance on the slopes, having a durable back and midsection is important.
Agility: Winter and boardsports also require a developed sense of balance and coordination to keep you from constantly falling down in the snow.
TRAIN UP YOUR BODY TO GET THE MOST OUT OF WINTER SPORTS
Thinking ahead by training your body gets you better athletic performance on the slopes, ice rinks and snow trails and keeps your experience from getting ruined because of an unexpected injury. The best way to boost your body's abilities is to get involved in regular physical activity using a complete strength training program that works your entire body.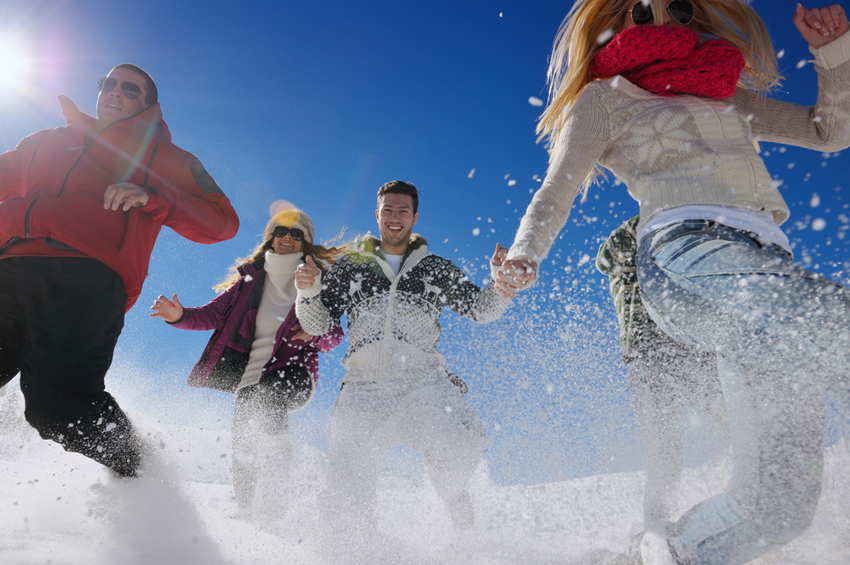 FizzUp's workout programs bring you over 200 exercises, like burpees, squats, glute bridges, bench dips and core strengthening. These are functional movements that get your muscles working without any equipment and make up a series of short and intense workout programs that trigger a higher calorie burn in less time. The challenges* and strength training in circuits and sets target your muscles from head to toe and effectively build every athletic skill. They're a must if you want to fully enjoy any winter sport.
Workout types: Circuit training workouts are perfect for building cardiovascular endurance because they use bouts of intense exercises with short rest times in between each one. Exercises using sets are ideal if you want to build strength and muscular endurance as you evenly develop all your body's muscles to better take on everyday tasks. And last but not least, the challenges* bring you a series of short exercises and last no longer than 10 minutes. They rev up your agility and power with movements that demand more strength and speed.
GET TRAINING WITH FIZZUP
With FizzUp online fitness training, you get the perfect sidekick for building the athletic skills you need for winter sports. All it takes is just three 20-minute (or less!) workouts a week. In just six weeks, you'll get stunningly visible results. Get your body ready for winter sports with a variety of exercises that are right for your fitness level. Try our online workout program to take on the slopes like never before!
*FizzUp Premium feature