If you've already spent some time in Ireland, you probably know how music plays such an important role in Irish culture. Knowing that music is an excellent way to get you psychologically pumped for your workout, the FizzUp trainer presents the St. Patrick's Day workout motivation playlist to help you celebrate with your workout on March 17.
GET STARTED WITH YOUR WORKOUT
Try to resist breaking out into a jig with a light mix of modern and older Irish tunes. The FizzUp trainer always recommends doing your entire workout so that you can best prepare your body for the strength training block ahead. These songs will get your blood flowing.
1 | The Wild Rover by Dropkick Murphys: A folk hit that you're bound to hear in any pub in Ireland. The Dropkick Murphy's aren't Irish, but they hail from Quincy, Massachusetts, a state in the USA that's deeply rooted in Irish tradition.
2 | Whiskey in the Jar by The Dubliners: This extremely well-known classic of the Emerald Isle was officially released in 1968 and has become the signature song of The Dubliners. Metallica gave it a touch of metal when they covered it in 1998.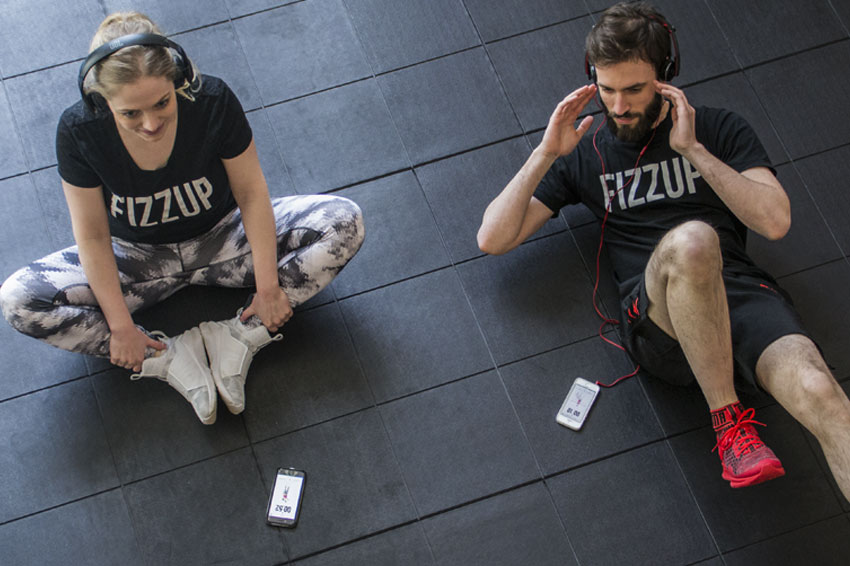 YOUR STRENGTH TRAINING INTO A RIVERDANCE WITH THESE HITS
Now it's time to hit the mat. Doing your strength training exercises to the tunes of the St. Patrick's Day workout motivation playlist will get you in a festive mood to celebrate Ireland's most famous patron saint.
3 | The Dirty Glass by Dropkick Murphys: It's hard not to include another song from the Dropkick Murphys. This rocky tune was released in 2003 on their album, Blackout. Singer Kay Hanley gives this hard-hitter a softer touch.
4 | Salty Dog by Flogging Molly: Of course we had to include another song by Flogging Molly, because they're just that good. Salty Dog has been called the "quintessential Flogging Molly song". You'll want to the break out into a jig with the sound of violins and electric guitars.
5 | Arrive On St. Patrick's Day by Sir Reg: Get pumped for St. Patrick's Day with this 2010 hit by this band from Celtic punk band from Sweden. Cheers to you!

6 | The Rover by The Tossers: Like the Flogging Molly, The Tossers are another Celtic punk band from the USA, but have been around since 1993. The fast beat of this tune will give you so much energy, that doing an extra set will be a piece of cake.
7 | Loud 'n' Proud 'n' Bold by Neck: Get your Irish flute fix with the calmer, yet lively sounds of Neck. It will give you enough stamina to get through the end of your strength training block.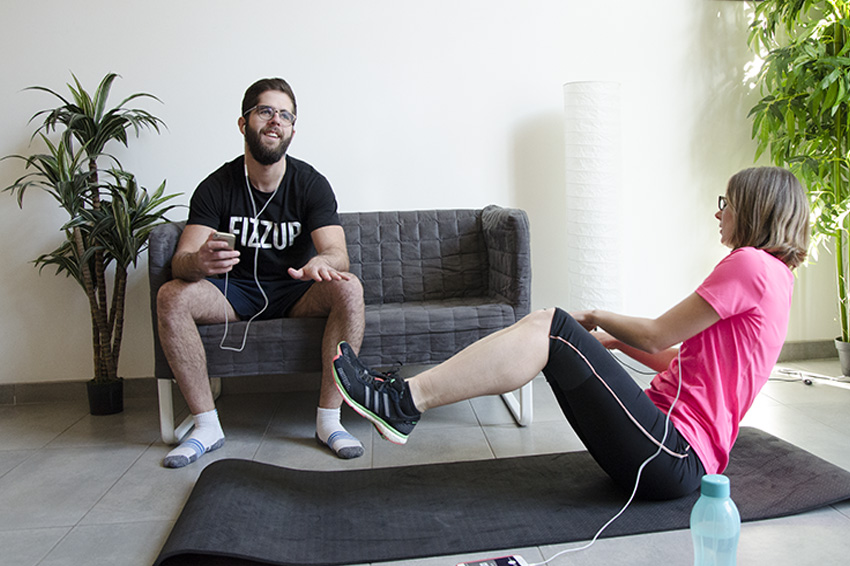 8 | Follow Me Up To Carlow by Young Dubliners: The bouncy rhythm of this Irish folk song celebrates the victory of Fiach McHugh O'Byrne, an Irish Lord who defeated the an army of 3,000 Englishmen in 1580.
9 | Paint the Town Red by The Mahones: Finish up your strength training with a tune from The Mahones, a Canadian Irish punk band who formed on St. Patrick's Day 27 years ago, but you should be painting the town green, shouldn't you? 🙂

NOW CATCH YOUR BREATH WITH SOME STRETCHING
Listen to these relaxing Celtic sounds as you do your Stretching* Add-on as you lengthen your tendons and return to rest after an energetic workout that any Leprechaun would love.
10 | Irish Celebration by Macklemore and Ryan Lewis:
11 | Song for Ireland by Mary Black: Enjoy the soothing and enchanting vocals of Mary Black, an Irish folk singer from Dublin.
With the St. Patrick's Day workout motivation playlist, celebrate the luck of the Irish and do some good for your body before getting your first pint at the pub on March 17.
*FizzUp PRO feature