It's well known that beer is the drink of choice on St. Patrick's Day, but why not try a healthy version of the famous shamrock shake that's just as refreshing, yet sweet, with the nutritional benefits of avocado, mint and spinach from the FizzUp trainer!

WHAT GOES INTO OUR HEALTHY SHAMROCK SHAKE?
For this skinny delight, you'll need:
½ liter plant milk (almond, rice, soy, etc.)

225 g spinach

1 banana

½ avocado

1 drop mint extract or 8 mint leaves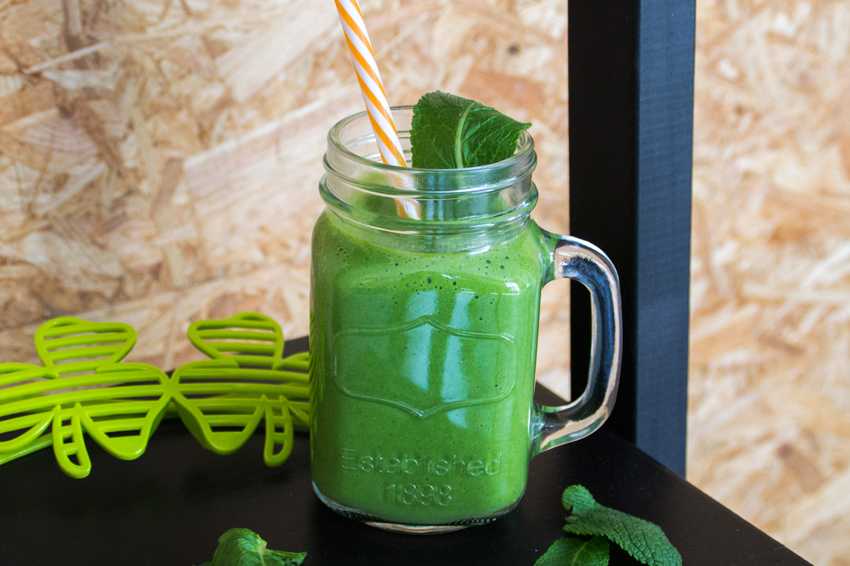 PREP
Put the milk, spinach, banana, avocado and mint into a blender and blend until smooth. These ingredients are enough for two servings.
If you want to add a touch of sweetness without any added white sugar, add a little bit of honey, maple or agave syrup.
Tip: You can top this shake with a homemade chocolate sauce by melting coconut oil and dark chocolate together in the microwave or in a saucepan. It might be high in natural saturated fat, but coconut oil is arguably one of the healthiest foods in the world. It can add an extra health benefit to this shake because it improves digestion.
Our winter smoothie recipes can also give you a boost to help you get through to the end of winter.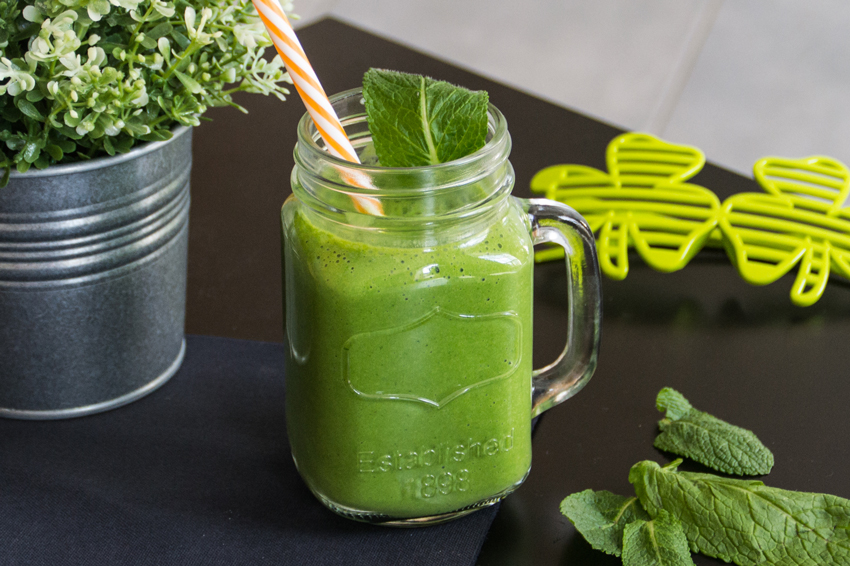 SO MUCH BETTER FOR YOU THAN BEER
As you probably know, avocado, mint and spinach are packed with delicious nutrients.
Avocados: This superfood contains 20 different vitamins and minerals and 15 g of healthy fat per 100 g. The great news is, they also low in carbohydrates and are high in oleic acid, which is a monounsaturated fatty acid that's linked to reducing inflammation and preventing cancer.
Mint: An herb that soothes your stomach because it promotes digestion. It will also give you an energy boost with its essential oils.
Spinach: This vegetable is loaded with nutrients and antioxidants. The folate contains is great for your cardiovascular health and its magnesium lowers your blood pressure
THERE'S MORE WHERE THAT CAME FROM FIZZUP NUTRITION
Don't forget that nutrition is an important key to your fitness success. With FizzUp Nutrition, you'll get over 150 tips, tricks and recipes to make you feel well from the inside out. You'll learn how to balance out your nutritional intakes and how to avoid common mistakes you could be making in your eating habits. Expand your knowledge of fresh foods, vitamins, minerals and food prep with FizzUp Nutrition to reach your goal faster than you ever thought possible.
Give your liver a break this Paddy's Day with our healthy shamrock shake: an the energizing mix of avocado, spinach and mint. Just say no to fast food sugar bombs! Got any other healthy St. Patrick's Day recipes to share?