Summer vacation is finally here! This year, you've decided that snack foods packed with fat and sugar aren't going to fill your tummy after a long sunbath. Smart choice! With these smart snacks for the beach from the FizzUp trainer, you've got it made in the shade!
CREATIVE SNACKS FOR THE BEACH: THINK FRUIT!
When you hit the beach, you're sure to take your swimsuit, sunglasses and a towel with you, but when 5 pm rolls around, you stomach might start to grumble. Forget to pack a snack? What's an easier way to cure your hunger pangs than with a nice cold ice cream cone? Not a bad idea, until you pay the ice cream man, lay down on your towel and discover that half of it has already melted… Here are a few examples of snacks for the beach that are great for your health! Both refreshing and high in fiber, fruit is one of the best ways to beat hunger. Summer is an opportune time to enjoy colorful fruit loaded with flavor. We also encourage you to eat organic and local fruit if it's available.
Watermelons and melons: These two fruits contain 90% water, making them ideal for weight loss.
Apricots, peaches and nectarines: High in antioxidants, carotenoids and magnesium, these fruits are sure to please both your skin and taste buds.
Cherries, blackberries and redcurrants: Cherries can boost your recovery after intense exercise. Try them after your FizzUp workout while you're relaxing on the sand. Blackberries are good for your stomach and intestines because they reduce inflammation. Along with redcurrants, they also help digestion.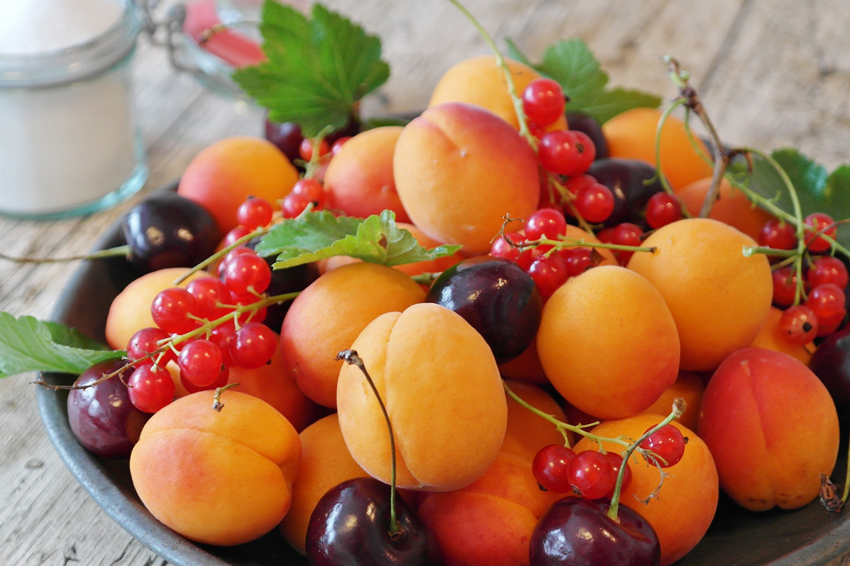 To make them easier to eat at the beach, pack your fruit in an airtight container. Slice up your melons or peaches beforehand and eat them as soon as possible. Even though they won't melt like ice cream, some fruits are more heat-sensitive than others, especially in direct sunlight. So make sure to keep them in a bag and out of the sun until you're ready to eat them.
CREATIVE SNACKS FOR THE BEACH: TRY SOMETHING DRY
Why not opt for some dried fruit? It's just as tasty as fresh fruit and the best part is, it keeps fresh longer (for up to one year if it's stored in a dry place). For instance, you can carry it to the beach in a closed container so that it doesn't lose its flavor. There are two kinds of dried fruit:
nuts, such as walnuts, hazelnuts and almonds
dried fruit, such as raisins, figs and apricots
By definition, dried fruit means that most of the water has been removed. If you eat the same amount of dried fruit as you would of fresh fruit, dried fruit has many more nutrients than fresh fruit, but really isn't as thirst-quenching because it contains almost no water.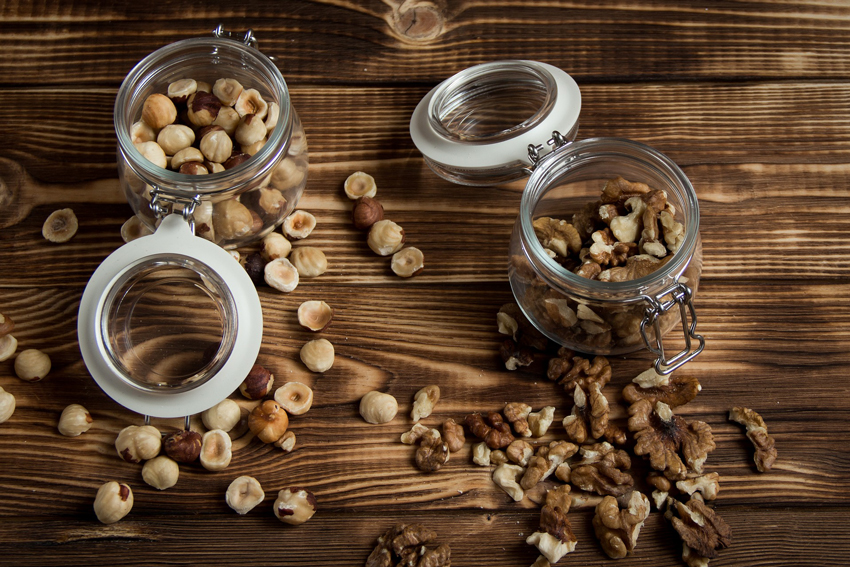 Nuts contain high amounts of unsaturated fat (especially omega-3) that people typically don't get enough of in their diets. They'll give you the boost of energy you need to start your FizzUp workout once you're back from the beach.
CREATIVE SNACKS FOR THE BEACH: COOKIES? YES, PLEASE!
One of our favorite snacks for the beach is these homemade cookies. Why? Because you can control every ingredient that goes into them to keep them a healthy treat and avoid adding extra calories. Whip them up before you head off on your getaway to enjoy a sweet snack after a swim in the sea. Why not try our FizzUp coconut macaroon cookies? This guilt-free delight is so easy to make.
Makes 16 cookies:
⅔ cup sugar
2 large egg whites
2 cups shredded coconut, unsweetened
½ cup whole almonds
1 teaspoon pure vanilla extract
Prep:
Prep time: 15 minutes      //      Baking time: 15 minutes
Preheat the oven to 355°F (180°C). Cover 2 baking sheets with parchment paper.
Separate the egg yolks from the egg whites. Beat together the sugar and egg whites in a bowl. The mixture should turn white. Grind up the almonds in a food processor. Then, add the almonds, grated coconut and vanilla to the sugar mixture and stir well.
Form 16 balls and carefully place them on the baking sheets 2 inches apart. Bake the macaroons for about 15 minutes until they're firm on the bottom and around the edges. Keep a close eye on them because they tend to burn quickly. Let them cool before serving. Now you've got the perfect snacks for the beach.
CREATIVE SNACKS FOR THE BEACH: DON'T FORGET THE DRINKS
You need to remember to stay hydrated wherever you go… even at the beach. But you shouldn't drink just anything you can get your hands on! Avoid sugary beverages such as soda. They tend to make you even thirstier. Water is the best drink to keep you hydrated when it's hot. Cut calories from your daily intake and thoroughly quench your thirst. Your body will thank you!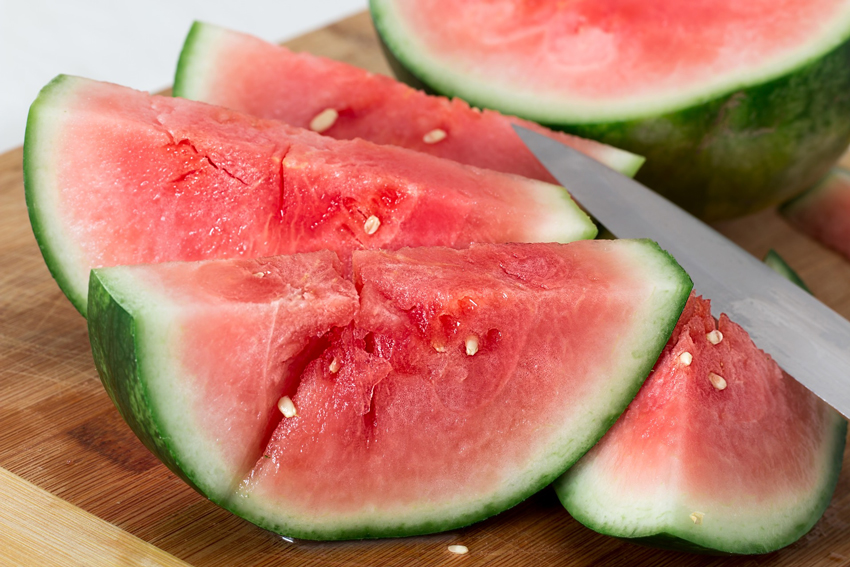 Bite into a juicy fruit to quell your thirst and fill your tummy. Watermelon is a great option! You can also try making flavored water with a few mint leaves, lemon, watermelon or any other fruit you like. The goal is to keep your body hydrated.
Those were the FizzUp trainer's tips for a tasty break with his flavorful snacks for the beach that are fantastic for your health. Your summer getaway doesn't have to make all your hard work go to waste!