For a flavorful and balanced breakfast, here's a recipe from the FizzUp trainer for fruity breakfast bark with oats and fruit. This morning delight is sure to please!
Fruity breakfast bark: ingredients
For this recipe, you'll need:
1.5 cups plain Greek yogurt

3 tablespoons maple syrup

1/2 cup organic muesli or oats (make sure to buy unprocessed grains)

1/2 cup blueberries

2 or 3 strawberries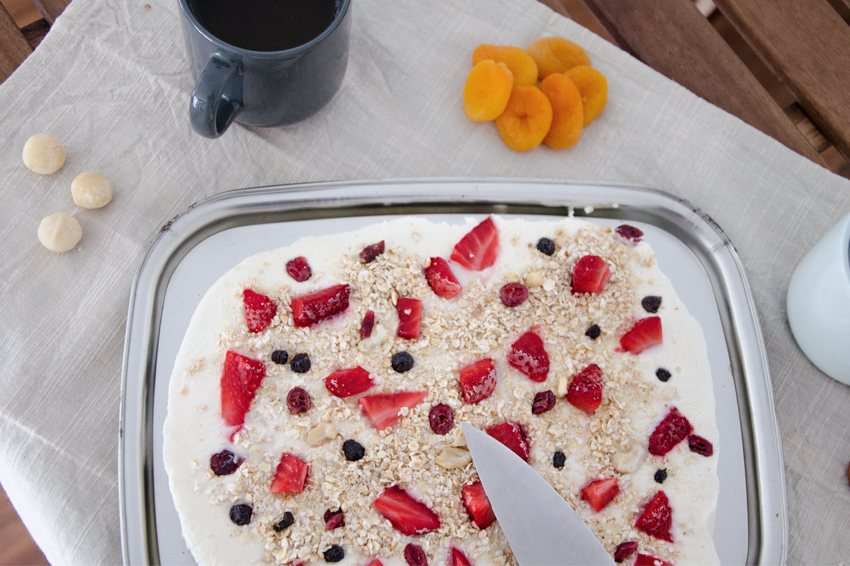 Fruity breakfast bark: prep
Prep takes about 10 minutes, but remember that the bark needs at least 2 hours to harden in the freezer. Cover a baking sheet with parchment paper and set aside.
In a bowl, mix the Greek yogurt and maple syrup until you get a smooth texture. Pour it onto the prepared baking tray. Make sure to spread the layer of yogurt thin. Garnish with the ingredients of your choice. The FizzUp trainer opted for strawberries, blueberries, bits of hazelnuts, sunflower seeds and oats.

Cover the baking sheet with aluminum foil. Place it in the freezer for 2 hours or overnight until the mixture is completely frozen. This is how you turn it into bark. Cut it into squares of any size you like. Serve immediately and store in the freezer in an airtight container or freezer bag. Now all that's left to do is enjoy!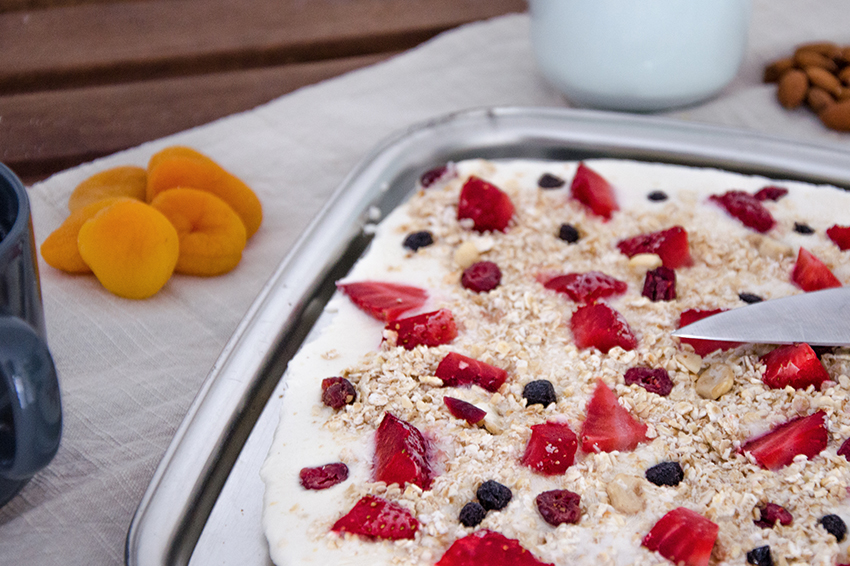 Tips from the FizzUp trainer: If the bark is too cold to eat, take it out of the freezer a few minutes before serving. Our fruity breakfast bark thaws and softens quickly. Just be careful not to leave it out too long, otherwise the Greek yogurt will get soft again and the bark won't keep its shape.

You can try our fruity breakfast bark with a hot beverage, fruit juice or smoothie. It's a delicious way to start your day. Enjoy!