Fall is full of fruits and vegetables, and pumpkins are the shining star of any garden this time of year. When Halloween rolls around, they're cut, emptied and carved, but you can also turn them into a delicious spooky dish! Fire up your oven and whip out your apron… the FizzUp trainer is bringing you a Halloween recipe that's absolutely killer!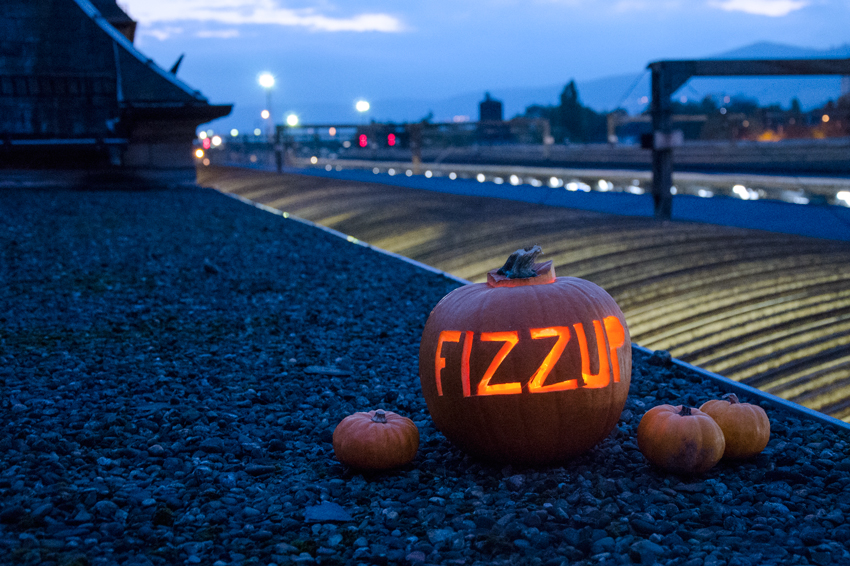 FACE YOUR FEARS WITH THIS ORANGE SQUASH
Pumpkins come a long way before they're turned into jack-o'-lanterns to light up the night on your porch and delight your taste buds. It would be a shame to give them a pass knowing that they're full of nutrients.
THE HISTORY OF PUMPKINS
The term "pumpkin" came from the Greek word pepõn meaning "large melon," which make sense given their color and shape. Pumpkins are one of the species from the Cucurbita genus, just like pattypan squash and zucchinis (UK) / courgettes (UK).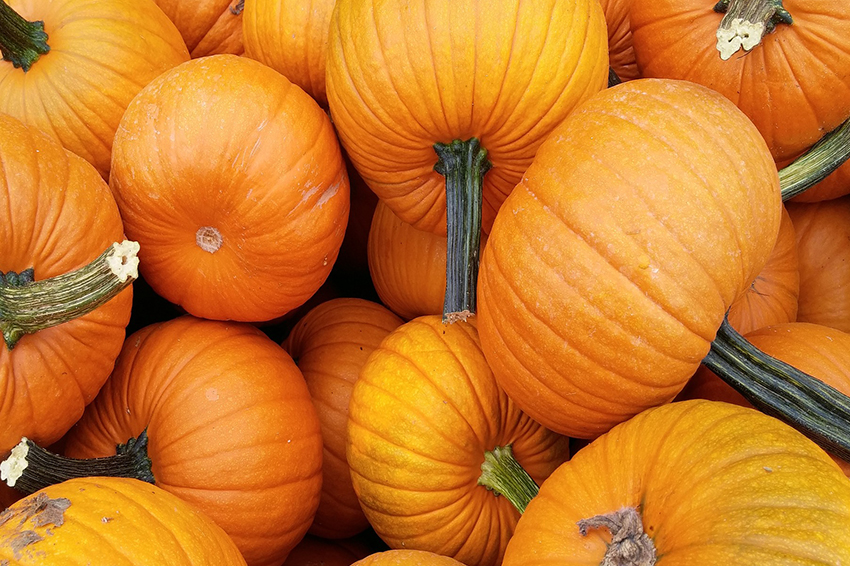 Pumpkins started being cultivated in Mexico around 5,000 BC. Spanish explorer Álvar Núñez Cabeza de Vaca then brought it to Europe between the 15th and 16th centuries after he discovered it in Florida. Pumpkins were originally grown for their seeds, but over time, their flesh has evolved to become less fibrous and more luscious.
WHY SHOULD YOU EAT PUMPKINS?
Pumpkins are low in calories, so why not include them in your fall diet?
They're a great source of beta-carotene, a type of vitamin A. This vitamin plays several roles in your body. For instance, it helps your bones and teeth grow and keeps infections at bay.
Pumpkins aid in your digestion because they're high in potassium; This helps your stomach produce more hydrochloric acid for smooth processing. They also control your blood's pH balance which is so important if you want to keep your acid-base balance in check.
According to a scientific article citing several studies conducted in Asian countries, eating pumpkins on a regular basis lowers your blood sugar to help you lose weight. It's also been shown to be good for your skin by preventing breakouts.
Their seeds are also full of health benefits: they're high in magnesium so that your body can use protein to the fullest. It also makes muscle contractions easier and contributes to a healthy immune system. Not to mention that they also contain fatty acids and other types of fat that prevent cardiovascular disease. As you can see, pumpkins are full of nutrients to improve your health!
FROM THE PATCH TO YOUR PLATE
Dracula wouldn't touch it and he's really missing out! Pumpkins can be made into sweet or savory delights, from pies to bakes, soups and all kinds of purées. FizzUp's Halloween recipe for savory pumpkin crumble won't bring anyone back from the dead, but it will satisfy the hunger of any monsters that come knocking on your door this month.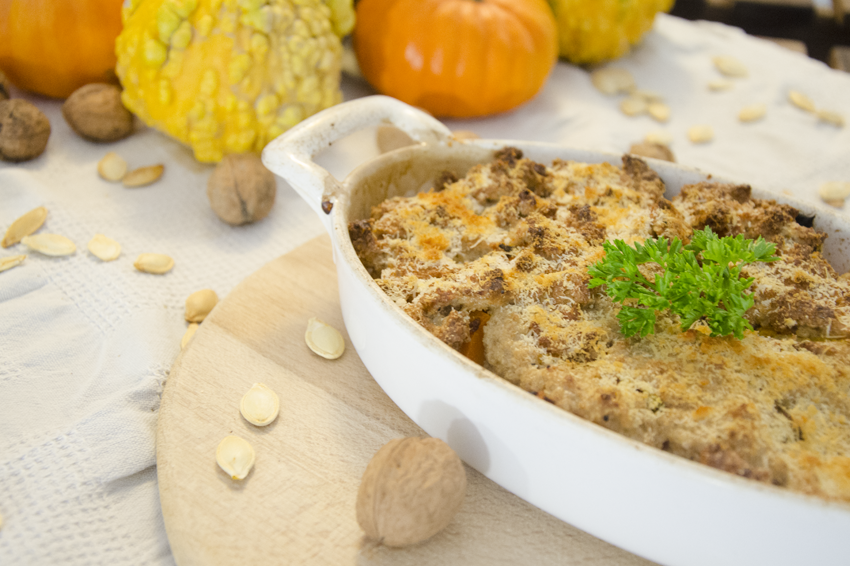 Our savory pumpkin crumble is 100% healthy and vegetarian, and who could say no to that? Here are the ingredients you need for two servings:
650 g pumpkin
1 onion
15 cl soy cream
20 g rolled oats, ground up in a food processor
60 g Parmesan cheese
1 large handful parsley
Black pepper
→ If you're growling because you're a meat eater, you can also add some chopped pork to this recipe.
Preheat the oven to 390°F (200°C). Peel, then dice the pumpkin. Chop the onion (but be warned, this isn't for the faint-hearted!). After you've shed a few tears, pour the diced pumpkin and chopped onion into a baking dish. Cover the bottom with water, then bake it for 35 minutes.
Meanwhile, cut up the parsley with kitchen scissors. Mix the cream together with 45 g of Parmesan cheese and add black pepper to taste. Add the parsley. Next, mix together the rolled oats and the rest of the Parmesan cheese in a bowl. After the 35 minutes in the oven, take out the baking dish and pour the cream mixture on top. Stir all the ingredients together so that the pumpkin soaks up some of the cream. Lastly, sprinkle the mixture with the rolled oat and Parmesan cheese mix, then bake it again for 15 to 20 minutes.
FizzUp tip: You can save the seeds and roast them to snack on later. Just bake them in the oven for 5 to 10 minutes at 355°F (180°C). When they start to change color, take them out and let them cool, then enjoy!
Then it's ready to be enjoyed! Get even more healthy and balanced recipes in FizzUp Nutrition that's now right in your app. Face your fears with the FizzUp trainer and his Halloween recipe for savory pumpkin crumble. Give it a try before the stroke of midnight on October 31!