Always having a snack before your workout is really important. Why? Because it gives you enough energy to do your exercises correctly during your FizzUp workout. When you bust out your FizzUp snack 90 minutes before your workout, you can be sure that you're giving yourself a boost for your evaluation at the end of the level.
HEALTHY SNACK #1: DRIED APRICOTS AND NUTS
This healthy snack is easy and does the trick. It has everything to make you feel full and energized during your workout. Apricots are five times more energy-dense when dried. Besides that, it's the fruit that's highest in potassium, essential for fighting cramps. It's also high in fiber.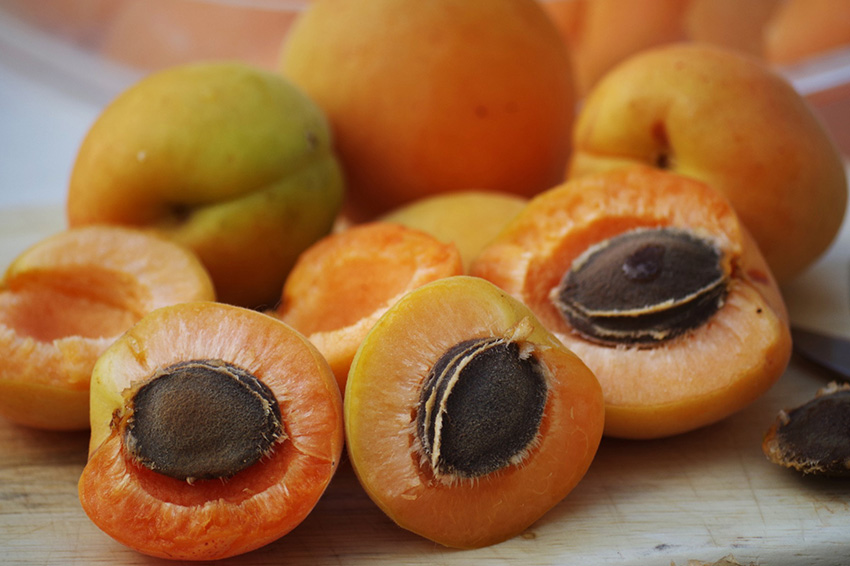 Jump on this snack if you're up for a more intense FizzUp workout. Dry apricots have a very low glycemic index value, unlike other dried fruits. Have them with some nuts to really make this a filling snack.
HEALTHY SNACK #2: APPLE ENERGY BITES
Want to get creative for your afternoon snack? The FizzUp trainer has the recipe for you. These apple energy bites will put you on cloud nine.
INGREDIENTS:
2 cups raw oats
1 teaspoon ground cinnamon
2 tablespoons flax seeds (aka lin seeds)
1/2 teaspoon salt
2 tablespoons ground hazelnuts
1/2 teaspoon chili powder
1/2 cup almond butter
1 teaspoon vanilla extract
3 tablespoons honey
1/4 cup cranberries, dried and unsweetened
1 cup sliced apple
2 tablespoons lemon juice
PREP:
Stir together the oats, cinnamon, chili powder, flax seeds, salt and ground hazelnuts in a bowl until well combined. In a separate bowl, stir together the almond butter, honey, lemon juice and vanilla extract. Add the apples and cranberries to the butter mixture. Lastly, mix the two bowls together.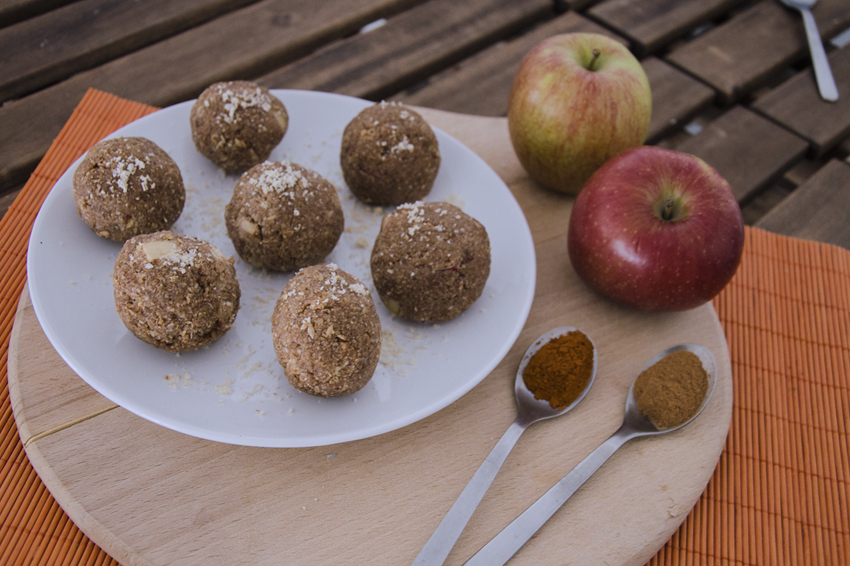 Form balls using your hands or a tablespoon. Store in the fridge in an airtight container for up to four days. Sprinkle them with chopped hazelnuts, almonds or chili powder. Have one or two an hour before you work out to boost your energy before exercise.
HEALTHY SNACK #3: YOGURT, OATS AND FRUIT
Yogurt gives you protein that's good to eat before for your workout. It will quickly make you feel full because of its thick consistency. Add raw oats, which contain many micronutrients such as magnesium and zinc and have a low glycemic index value.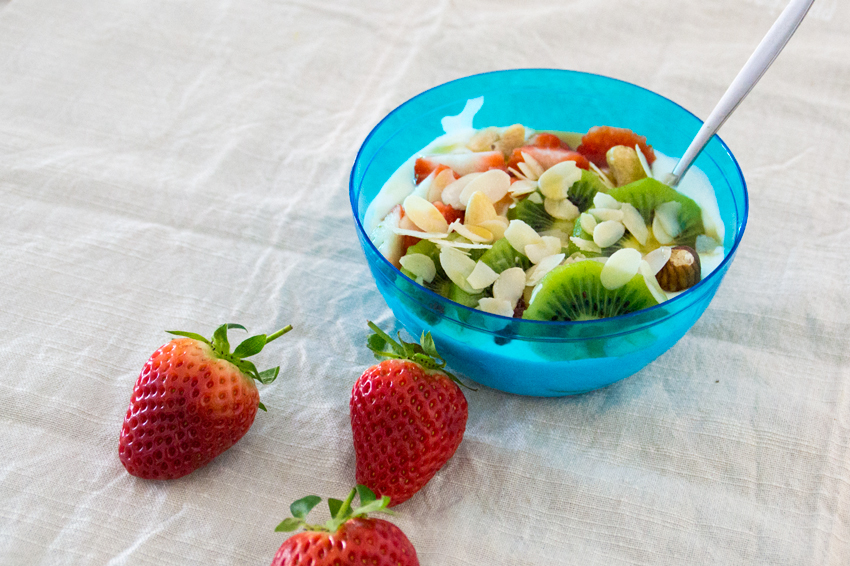 Oats and yogurt are ideal if you want to build muscle or start eating a healthier diet. Add some pieces of fresh fruit for more fiber.
HEALTHY SNACK #4: HOMEMADE ENERGY BARS
Try our homemade energy bars to get an even more impressive progress score! Here's the FizzUp trainer's secret recipe.
INGREDIENTS:
2 cups nuts or seeds (almonds, macadamia nuts, sunflower or pumpkin seeds, according to taste)
½ cup rice bran
100g shredded coconut (preferably unsweetened and organic)
½ cup walnut or peanut butter
⅜ teaspoon salt
½ cup coconut oil (or another solid fat; use cocoa butter or regular butter for more solid bars)
2 tablespoons liquid sweetener, such as stevia extract
2 teaspoons vanilla extract
Topping: Melt 70% dark chocolate to dip your energy bars into.
PREP:
Place the nuts, seeds, rice bran, shredded coconut, peanut butter and salt in food processor bowl. Mix until the nuts and seeds are coarsely ground. Melt the coconut oil over low heat. If the room temperature is around 77°F (25°C), you can skip this step and add the oil directly into the food processor because it will be soft enough to mix easily. Add the coconut oil, sweeteners and vanilla to the mixing bowl. Mix until the ingredients form a thick and crunchy paste.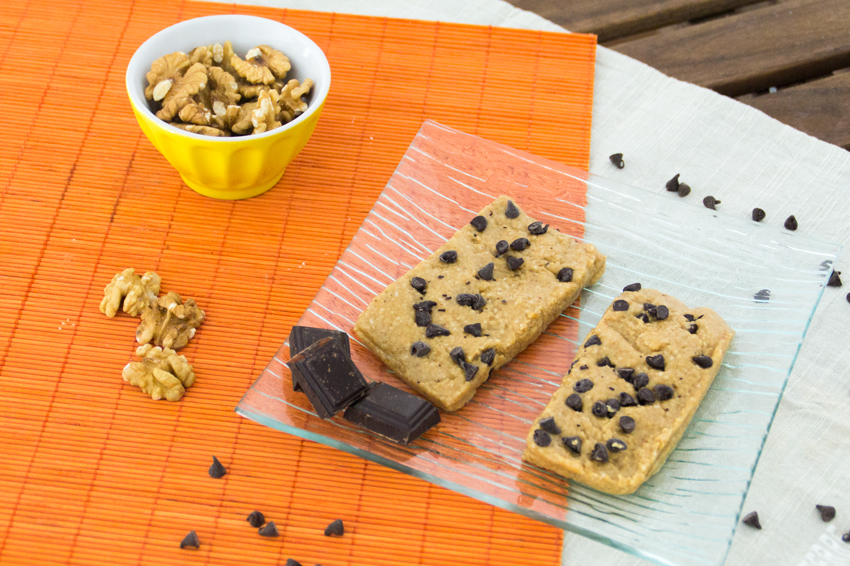 Place the mixture into a baking dish. If you use a large baking dish, your bars will be thinner, whereas if you use a narrower baking dish, your bars will be thicker. Cool in the fridge for two hours. While the bars are cooling, melt the chocolate. Remember to keep your bars in the fridge. Enjoy one before your FizzUp workout to recharge your batteries!
HEALTHY SNACK #5: WHOLE WHEAT BREAD, YOGURT, TURKEY AND TOMATO
Spread some yogurt on a slice of whole wheat bread, but don't overdo it. Top with slices of turkey and tomato. This snack is fast, healthy and recommended if you usually get hungry right before your workout. This will help you avoid nibbling later in the day.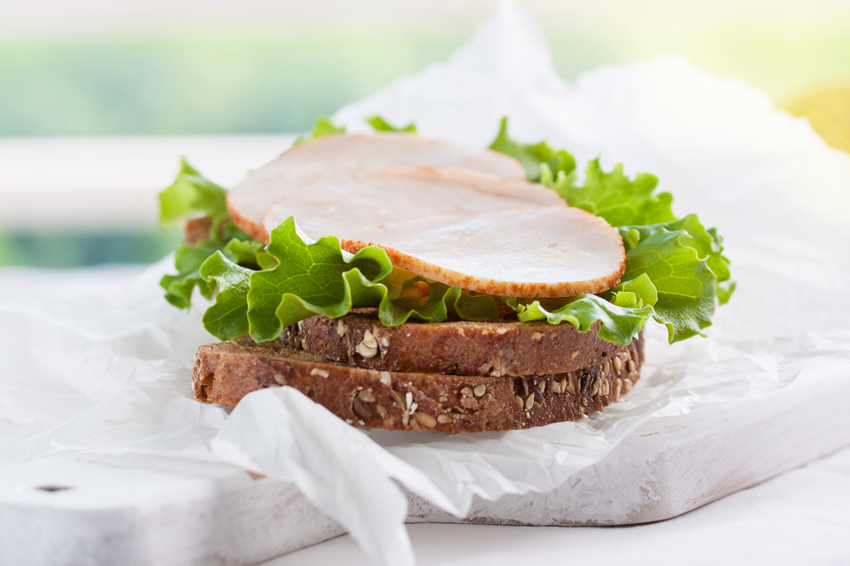 Whole bread contains carbohydrates, while turkey contains and yogurt contains fat… three macronutrients your body uses during exercise. Now you're ready for your workout.
These five healthy snack ideas will boost your energy levels before your workout, keep hunger at bay and help you get through an intense set of reps. Which one will you try today?