In this summer heat, here at FizzUp, we love cooling off with healthy summer smoothies on Fridays! Because we want to please the taste buds of everyone on our staff and our readers, here are three easy-to-make recipes for healthy smoothies! Not only will your stomach thank you, but these smoothies are also a great way to stay hydrated all summer long.
1 | PULSEUP SMOOTHIE
Incredibly refreshing, this smoothie is perfect for your days by the pool and keeping you hydrated after going for a swim.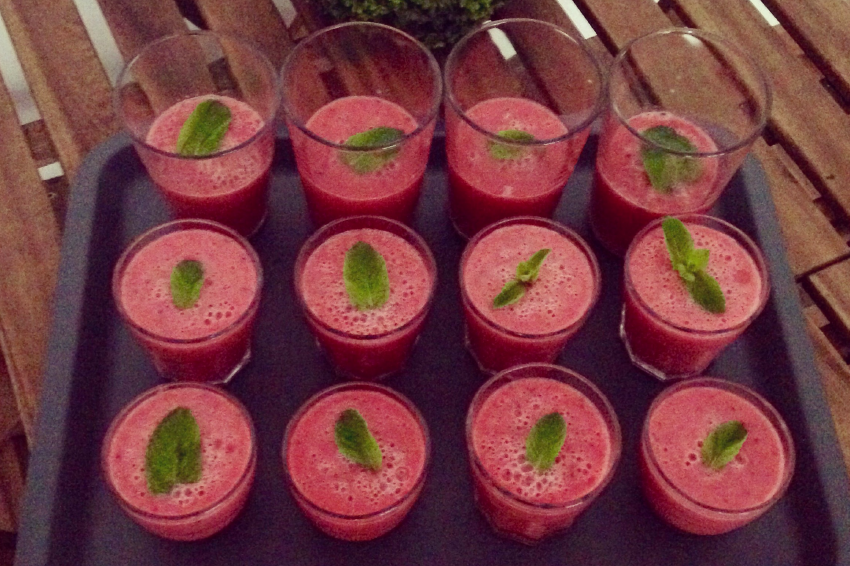 Makes 2 servings:
¼ watermelon
2 gold kiwis
125 g raspberries
6 to 8 mint leaves
10 to 15 cl almond milk
Prep:
Blend the ingredients together and enjoy!
2 | TROPICUP SMOOTHIE
This smoothie will remind you of a famous tropical cocktail (La Pina ColadUp?) with ingredients that go deliciously well together. Let it will take you to a faraway island.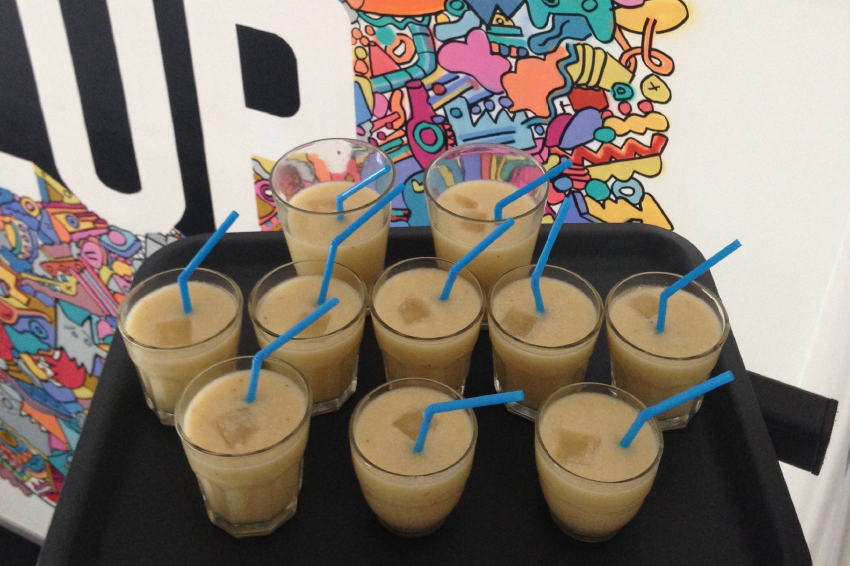 Makes 2 servings:
½ pineapple
1 large banana
2 tablespoons grated coconut
30 to 40 cl coconut milk
Prep:
Blend the ingredients together and take a sip!
3 | RED KISS SMOOTHIE
With its very berry flavor, it will quench your thirst with both its sweetness and acidity. Feel its lusciousness on your lips!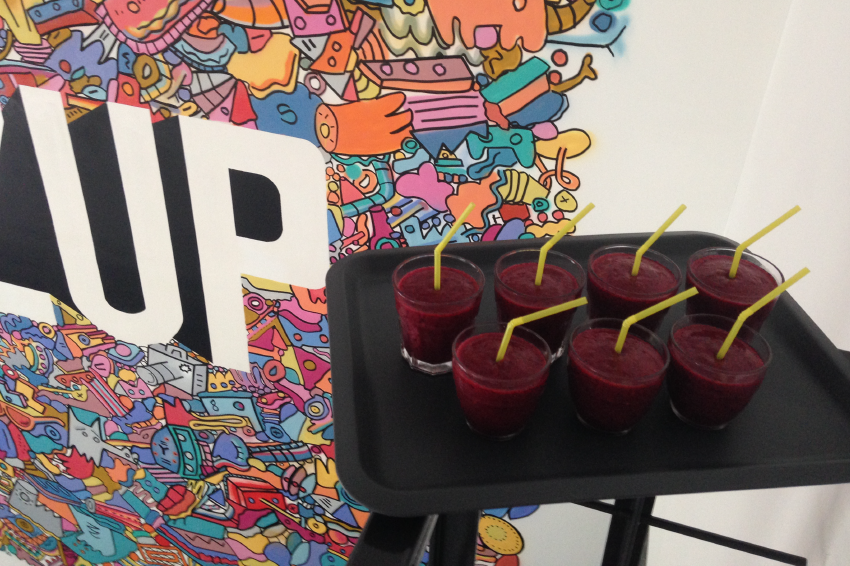 Makes 2 servings:
125 g raspberries
60 g blueberries
1 apple
50 to 60 cl almond milk
½ tablespoon honey
Prep:
Blend the ingredients together and drink it until the last drop!
You'll love our smoothies even more if you add some ice cubes and drink them with a straw! That's one way to look on the bright side, isn't it? Eating healthy and enjoying it is easy with these recipes for healthy smoothies in addition to the ones you'll find with FizzUp Nutrition. Happy sipping!