Need a breakfast idea to gain muscle mass that's both sweet and savory? This FizzUp recipe for healthy buckwheat pancakes promotes muscle growth and will get you addicted in a single bite. Breakfast will become your favorite meal of the day!
Healthy buckwheat pancakes: ingredients
Let's shine the spotlight on the most important meal of the day: breakfast. To make 4 pancakes, you'll need:
1 egg

1 serving of low-fat yogurt (approx. 130 g)

6 heaping tablespoons buckwheat flour (approx. 60 g)

½ teaspoon baking powder

½ tablespoon coconut oil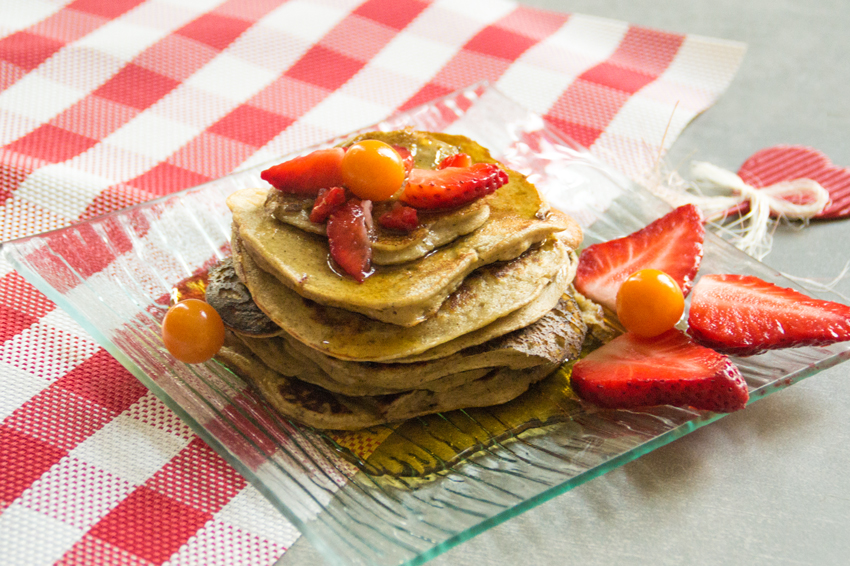 Buckwheat, like quinoa and amaranth, is a pseudocereal, which means that it's used similarly to other grains but has a different composition. It doesn't contain any gluten and is higher in protein. 100 g of buckwheat flour contains 12.6 g of protein. This type of flour contains fiber that helps your digestion and lowers bad cholesterol. It's an excellent way to put more health benefits into your diet!

Healthy buckwheat pancakes: prep
Ready to fuel up your body? It's easy to sculpt your arms with regular exercise and eating breakfasts with healthy buckwheat pancakes.
Step 1:

Stir together the buckwheat flour, baking powder and yogurt before adding the entire egg.

Step 2:

Mix all the ingredients together until you get a smooth texture. Grease a frying pan with coconut oil.

Step 3:

When it's hot, ladle a large tablespoon of batter onto the frying pan. Spread the batter around evenly in a circular motion to create the shape of the pancake.

Step 4:

Let it cook for about 5 minutes on each side.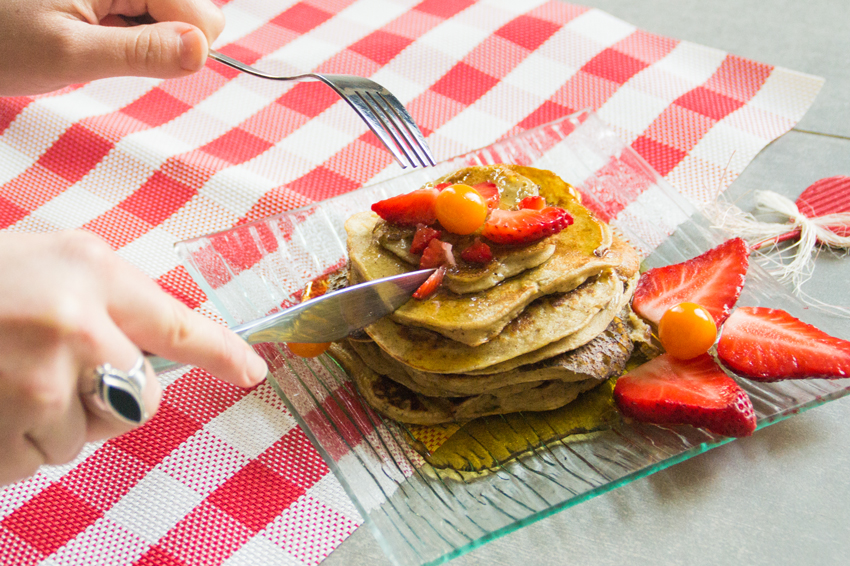 And you're done! All you have to do now is enjoy these healthy pancakes, which go great with the FizzUp goals "Sculpt My Body" or "Build Muscle". Bon appétit!
What can you top these healthy buckweat pancakes with?
Those who love savory breakfasts will like spreading some plain Greek yogurt on their healthy buckwheat pancakes. Add a slice of ham or turkey breast, parsley and sprinkle with some black pepper for a tasty delight.
As you know, what you eat helps you reach your goal, especially if you want to gain muscle mass. If this what you want to achieve, spread some peanut butter and put some banana slices on your pancakes. Peanut butter is typically 26% protein and contains good fat. It's like sipping from the fountain of youth for your muscles!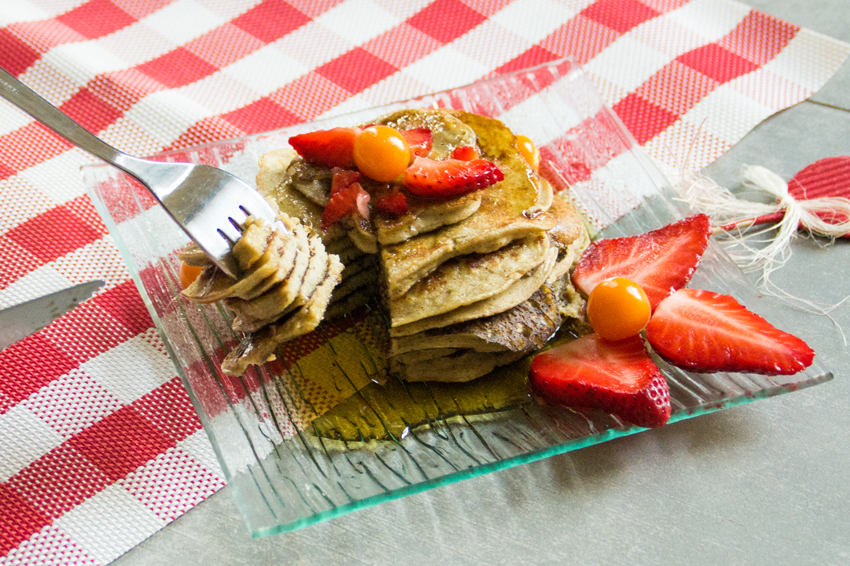 Or is your goal rather to slim down your physique? You can still eat pancakes! With a few strawberry and kiwi slices on top of some unsweetened cream cheese, you can still satisfy your sweet tooth without having an impact on your physique. You can also opt for pancakes sprinkled with a teaspoon of sugar and some fresh-squeezed lemon juice.
Prefer something a bit more traditional? Maple syrup is a great way to add flavor to this dish.
Treat yourself in the morning with our healthy buckwheat pancakes.