Do you love food but want to enjoy it without feeling guilty? Nowadays, there are more and more foods that work as a butter alternative in your creations and reduce the number of calories. Learn more about these ingredients you can use as a butter alternative. They're so good, you'll definitely want seconds for dessert.
BUTTER ALTERNATIVE #1: NUT BUTTER
Whether it's almond, cashew, hazelnut or peanut butter, these make the perfect butter alternative for your pastries, cookies or cakes. They're not just a great spread on your breakfast toast. You can use them to replace butter when you're whipping up more sophisticated recipes.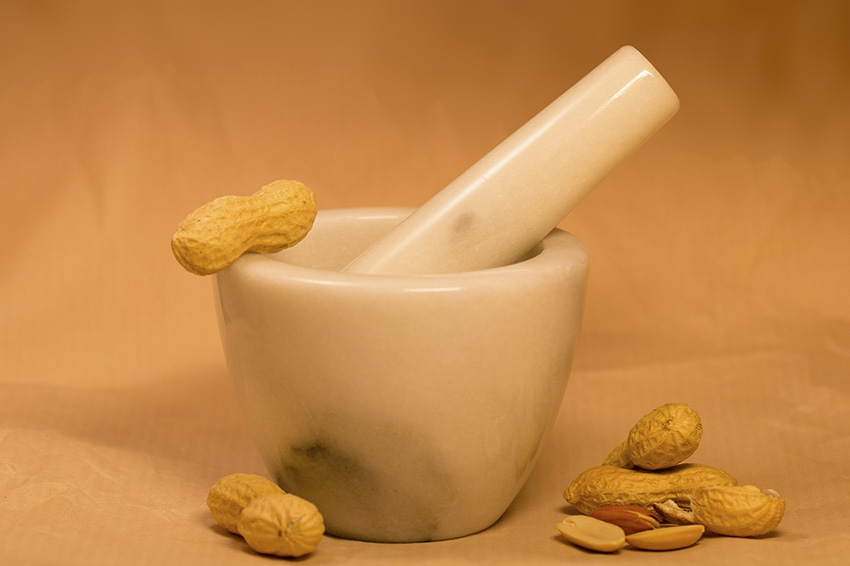 These butters contain healthy fat and give you magnesium, calcium, iron and potassium, as well as vitamins from groups A, B and E.
FizzUp tip: They're easy to find in health food stores.
BUTTER ALTERNATIVE #2: APPLESAUCE
As surprising as it may seem, applesauce might be the best butter alternative there is. It can replace butter just as well as it can replace white refined sugar. The result is absolutely divine (and definitely impressive).
FizzUp tip: If you don't have time to make homemade applesauce, make sure to buy applesauce with no sugar added.
BUTTER ALTERNATIVE #3: PUMPKIN PUREE
Pumpkin and all other types of squash have a completely neutral flavor when cooked. Pumpkin puree will make your chocolate cake spongy and soft like nothing else. Once you try it, you'll never use butter again!
BUTTER ALTERNATIVE #4: BANANAS
Whether you mash them or chop them (if you like them chunky), bananas have the same advantages as applesauce: they replace both butter and sugar. You've got to taste it to believe it.
FizzUp tip: Ripe bananas are easier to blend or mash.
BUTTER ALTERNATIVE #5: ZUCCHINIS (US) / COURGETTES (UK)
Like applesauce, you can say goodbye to butter with grated zucchinis. But in case you're skeptical about the taste, don't be! The other ingredients will neutralize the flavor. Zucchinis not only give you fiber, but also make your dough soft.
Take advantage of this weight loss trick by using zucchinis in the next cake you make.
BUTTER ALTERNATIVE #6: OLIVE OIL
Olive oil?! Don't worry! Of course olive oil is fat, but it contains only healthy fats (monounsaturated and polyunsaturated fatty acids). It will give your cakes a golden and shiny finish. You can get more flavor out of your dishes when you add it while they're cooking in the pan.
FizzUp tip: Try a mild olive oil so that it doesn't give too much flavor to your creations.
BUTTER ALTERNATIVE #7: COCONUT OIL
A hit in the kitchen, coconut oil is all the rage in modern baking. Having been snubbed for years because of its high sulfur content (and was criticized for containing a high amount of saturated fat), the health benefits of coconut oil have been scientifically proven. According to the latest research, it raises your "good cholesterol" levels. Give your creations a flavor boost by adding a generous teaspoon to your frying pan.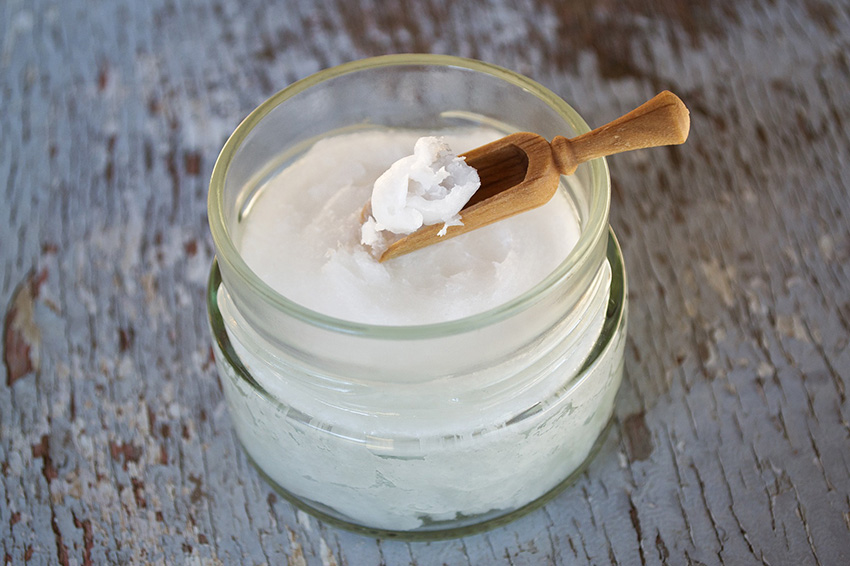 FizzUp tip: It's a little more expensive than regular oil, but you can buy it with or without any flavor. Coconut oil is easy to find in health food stores.
BUTTER ALTERNATIVE #8: GREEK YOGURT
Use Greek yogurt in your cake batter for lighter and spongier cake. One advantage is that it makes your dish easier to digest.
Now that you've learned how to replace sugar in cooking, you also know which butter alternative is best for your dish and how to cut the calories. Which ingredient is your favorite?